Nonprofit's service is unique:
Thank you for your interest in our CarBargains service. We believe the service is, as scores of customers have told us, "the only way to buy a new car."

It is the only service of its kind in the country. CarBargains has no ties to specific dealers and gives each customer a choice of multiple bids secured under current market conditions. Many quotes are secured at or below dealer's invoice cost*.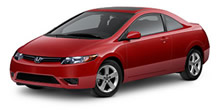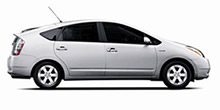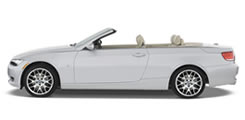 Free article: "How to Get a Great Deal on a New Car."
Make Dealers Fight for
Your Business:
What Customers Are Saying
EB Writes ...Because I'm a bit of a skeptic (and you have a guarantee that says that if I can beat the prices that you found, I can get my fee back from you), I have been doing my own online research. I have also contacted other buying services from organizations that I belong to (USAA, MVCP, and UBS). None of my research or the other (free to me) services produced the results that CarBargains did. My own negotiations and "internet" pricing was pathetic compared to what you found...Now I'm a believer. We will definitely recommend you to friends and use your services again.
LeaseWise Car Leasing Service
CarDeals Incentives & Rebates
Low Cost Service Contracts
CarBargains is unique.

CarBargains is a service of the nonprofit Consumers' CHECKBOOK. Our only customer is you. We have no pre-selected dealer network nor do we accept kickbacks or "bird dog" fees from dealers. We do not deal in vague, or made-up "suggested" or "target" prices. CarBargains price quotes are competitively bid from dealerships near you and confirmed with the low bidding dealers. CarBargains researchers contact each dealership by telephone and confirm all the elements of that dealership's bid with management level staff. You receive all the bids. CarBargains began its competitive bidding service in 1989 (and Consumers' CHECKBOOK magazine in 1974). We have fully developed and tested strategies to get you the best price on your new car.

* Predicting the time it will take to complete the work of securing bids for your shopping report cannot be precise. Since we actually call and speak with sales, fleet, and internet managers for each car, confirm low bids via signed fax, and process customer requests in the order we receive them, the real-world time it takes to complete the process is variable. If you cannot tolerate longer waits for your shopping reports than indicated by our estimated turnaround times (give-or-take), please call us at 1-800-475-7283 for clarification. Business Days are Monday through Friday.