When you go to pick up a rental car, do you brace yourself for "The Questions"?
The sales pitch usually starts with, "And which protection plan would you like?" As with your own car, you want to make sure you have adequate insurance coverage for damage to the car you're driving, for damage to the property of others, and for liability lawsuits in case you have an accident.
The problem with this pitch is that the coverages car rental companies peddle don't come cheap. For example, for a compact car in San Antonio, Avis quoted Consumers' CHECKBOOK researchers a rate of $36 per day with unlimited mileage, including taxes and fees. Adding Loss Damage Waiver coverage and Supplemental Liability Insurance coverage (SLI) would have increased the daily rate by $41, to $77 per day — more than double the basic rental costs.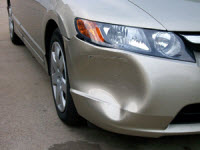 Fortunately, for most drivers, these coverages represent unnecessary extra expenses. You are very likely already to have, or able to get, the coverage you need without giving the car rental company another penny. But there are important exceptions. You will need to check to see if through some other source you already have (1) coverage for damage to, or loss of, the rental car ("physical damage" coverage) and (2) coverage for personal injury or property damage you might cause to someone else and be liable for ("liability" coverage).
There are four possible sources of insurance protection—
The rental car company may automatically include some coverage in the rental price. Most companies offer such automatic coverage in most states and foreign countries, but only to cover liability.
Your personal auto insurance policy may cover loss or damage that occurs when you (or a relative who lives with you) drive a rental car.
If you rent a vehicle using a credit card (as most renters do), you probably automatically receive physical damage—but not liability—coverage on rental cars.
The rental car company may allow you to pay extra for-and may aggressively push-physical damage and/or liability coverage above the automatically included limits.
Here are some of the caveats to consider—and research—before declining a rental car company's offers:
Automatic with the Vehicle
You generally don't automatically get any physical damage coverage with the vehicle.
The liability coverage automatically provided is likely to have a low limit. For rentals in the U.S., the automatic coverage is often the minimum required by state law to register a vehicle—less than $50,000 in most states. In foreign countries, the limits may be even lower—for example, less than $2,000 per injured person on Hertz cars in Thailand and $20,000 in Nicaragua.
On the other hand, the automatic coverage in some countries is very high. For example, Hertz automatically includes coverage up to w1 million ($1.4 million) per person for rentals in Italy, and rentals in Spain automatically include unlimited liability coverage. Sometimes companies mandate supplemental liability coverage. When we shopped for a weekly rental in Nicaragua, Avis required us to purchase supplemental liability insurance—for a $13 per-day fee.
Under Your Personal Insurance
Under your personal auto insurance policy, you will have coverage for a loss with a rental car only if you or a relative you live with has coverage for the same type of loss included in your (or your relative's) personal policy. If your policy doesn't include collision or comprehensive coverage—possibly because you chose not to get it because your car is old—your policy won't cover physical damage to a rental car.
If you are an employee driving a rental car on company business, your employer's auto insurance policy might provide coverage—but only if your employer has paid extra for it. Also, these policies usually cover only liability, not physical damage.
Your personal auto insurance policy probably won't cover car rentals outside the U.S., Canada, and a few miles into Mexico. It might even be limited to the U.S. and be useless elsewhere. A few companies—for example, Chubb, Encompass, and Fireman's Fund-do extend some of their coverages to foreign countries. (We think all personal auto insurance companies should at least give you the option to buy the coverage.)
Even if your personal auto insurance policy includes physical damage coverage on rental cars, you will still be responsible for the deductible, just as you would be on your own car. And the policy might pay only up to the value of your own car—leaving you short if you have an inexpensive car at home.
Personal policies probably will not cover any rental car for more than a month.
Through Your Credit Card
Most credit cards provide physical damage coverage; it is standard on all American Express, Discover, MasterCard, and Visa cards. Liability coverage is not included.
You will get physical damage protection through your credit card only if you use the card for every phase of the transaction—to pay for the rental, for any deposit, and, with some credit cards, to reserve a vehicle.
The cardholder must rent the car in his or her own name, not use the card to pay for someone else's rental.
The cardholder must decline the rental company's physical damage (usually called either CDW or LDW) coverage.
Coverage does not apply in certain countries. For example, Visa does not extend coverage for rentals in Israel, Jamaica, Ireland, and Northern Ireland.
Coverage does not apply to certain types of vehicles. It usually excludes RVs, trucks, vehicles designed to carry more than eight or nine passengers, vehicles with fewer than four wheels, and pickup trucks (even small pickup trucks with extended cabs designed to carry four or five passengers).
Losses involving drivers who are not authorized under the rental agreement are not covered.
Any loss that occurs while the vehicle is being used in a way that violates the rental agreement is not covered.
Coverage is typically limited to rentals within your country of residence for no more than 15 consecutive days, or in other countries for no more than 31 consecutive days. You can't avoid this limitation by simply renting again and again from the same agency in 15-day intervals.
Losses due to off-road use of the vehicle are not covered. This means losses sustained on any surface other than a bound surface, such as concrete or tarmac, may be excluded—a possible problem if you take a rented SUV over dirt roads to reach a campsite or beach.
Coverage may be limited to a maximum amount-$25,000 for Discover, for example.
Certain kinds of losses may be excluded. For example, Discover excludes coverage for theft.
If these limitations make you inclined to purchase either physical damage or liability coverage from the car rental company, find out exactly what that coverage gets you. In Nicaragua with Hertz, for example, paying $8 per day for supplemental liability coverage barely raises coverage limits above the automatic minimums—from $20,000 to $25,000 per person, $40,000 to $45,000 per accident, and $20,000 to $25,000 for property damage.
Unfortunately, it is very difficult to determine in advance what a rental company automatically provides and what you get by paying extra. Among the car rental company websites we checked, Hertz provides the most information, although you have to dig for it (after conducting a booking search, we found the information under "Rental Qualification and Requirements"). The other sites provide very few, if any, details. Many sites simply provide brief descriptions of available coverages and instruct you to inquire at the rental counter for details and pricing.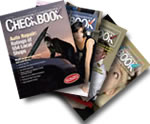 Consumers' CHECKBOOK gives you independent, nonprofit, no-advertising ratings you can trust of local auto repair shops, plumbers, veterinarians, banks, doctors, dentists, carpet cleaners...and much more...plus in-depth articles with advice from CHECKBOOK's award-winning magazine. CHECKBOOK saves you time and money for the things that matter. Available in the:


CHECKBOOK only rates firms when there are enough ratings for a meaningful evaluation. Misleading evaluations based on a handful of unscreened, anonymous posters are never the basis for a CHECKBOOK rating. CHECKBOOK accepts no money or advertisements from the firms it rates. The financial incentives for bias are non-existent. And, we've been around since 1974.