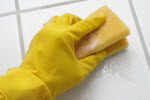 There are many reasons to look forward to spring—more daylight, warmer weather, and flowers in bloom. And what about spring cleaning? While it isn't a seasonal highlight for everyone, this time of year does provide a good excuse to freshen up and de-clutter, and some people actually enjoy this annual tradition. In addition to checking the ratings at www.checkbook.org, check out the following tips before hiring professionals to help with your spring cleaning.
Carpet Cleaners
It pays to compare prices. For most jobs, most companies will quote prices over the phone. CHECKBOOK routinely finds big cost differences among companies.
Don't pay more than you need to for add-ons, such as soil retardants and deodorizers. With some firms, these cost little or nothing; with others, they can double your costs.
Select a company that offers cleaning methods appropriate to your carpet. For badly soiled carpets, you're likely to be best off with a company that offers hot water extraction with truck-mounted equipment or a combination of shampoo and hot water extraction.
Ask for a written workmanship guarantee promising the company will at least redo the job if you consider it unsatisfactory.
Before the crew begins work, point out stains, explain what caused them and how long they've been there, and ask the company to tell you if it can't guarantee it can remove some.
Don't pay until you've walked around the carpet and inspected it. (It's okay to walk on it.)
If you discover spots or other problems after the serviceperson has left, call the company immediately.
Window Washers
Get estimates in advance. Most window washing companies will provide a quote by phone, and if you give accurate specifications, you can usually get a close estimate.
Before calling for an estimate, walk through your home and list the number, types, and sizes of windows you want washed. The most common types are double-hung and casement windows.
You should note the dimensions of the outside frame of each window you want cleaned and then the number of individual panes, or divisions, in each section.
Decide which surfaces you want cleaned—inside, outside, or both. Note whether outside surfaces of windows can be cleaned from the inside by pulling them in. Note any storm windows you want cleaned and list them with the windows they insulate.
Break the list of windows down by first and second floor (or additional floors), and make note of any windows that are high enough to require a ladder.
Check that the company you hire has general liability and worker's compensation insurance.
Be around when the work is done; inspect and raise any complaints before workers leave.
House Cleaners
Get several cost estimates. For doing the same work in the same home, CHECKBOOK often finds significant price differences.
If getting phone estimates, give a careful description of your home—number of floors, bedrooms, bathrooms, and other rooms to be cleaned, with types of floors, how large, etc.
When you get an in-home estimate, be sure the company or individual gives you a checklist or other written record of exactly what work is to be done so there are no surprises about extra charges or work not done.
Get certificates of insurance—liability and worker's compensation—from any company you are considering.
The first time a crew or individual comes to your home, plan to be there to explain to the cleaner(s) what you want done. If you are picky about certain tasks, be sure to mention them.
Be sure to check references—describing the work you need done and your own tastes and pet peeves, and asking for an honest assessment of the strengths and weaknesses of the person or company you are considering.
Auto Detailers
Shop around. For a basic detailing job, most shops will quote prices over the phone without first seeing the car, so it's easy to compare prices.
Take a look around the shop and assess its cleanliness and orderliness; also try to look at cars that have just been detailed.
Ask the shop whether it uses a three-step polishing process (polishing, buffing, and waxing) rather than the less effective one-step polishing process some shops use.
Ask the shop how carpets will be cleaned. Most shops have hot-water-extraction equipment, which is usually the most effective method; if the shop doesn't have this equipment, ask it to describe or demonstrate how it will clean the car's carpet.
Ask the shop how quickly it can detail the car. A shop that reports it takes only an hour or so to do the work likely isn't providing the same service as shops that take half a day.
Ask the shop to provide proof that it carries a current liability insurance policy, which would cover repair costs if the car were damaged while in the shop.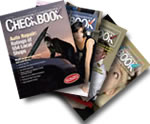 Consumers' CHECKBOOK gives you independent, nonprofit, no-advertising ratings you can trust of local auto repair shops, plumbers, veterinarians, banks, doctors, dentists, carpet cleaners...and much more...plus in-depth articles with advice from CHECKBOOK's award-winning magazine. CHECKBOOK saves you time and money for the things that matter. Available in the:


CHECKBOOK only rates firms when there are enough ratings for a meaningful evaluation. Misleading evaluations based on a handful of unscreened, anonymous posters are never the basis for a CHECKBOOK rating. CHECKBOOK accepts no money or advertisements from the firms it rates. The financial incentives for bias are non-existent. And, we've been around since 1974.