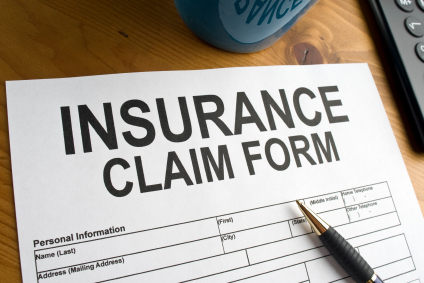 The first step in shopping for auto insurance is to decide on the types and levels of coverage that will keep risk to an acceptable level for a reasonable annual premium. You will have to choose from a broad range of auto insurance coverage options. In terms of the amount of coverage, keep in mind that the purpose of insurance is to protect you from losses you can't afford to cover yourself. When you buy more insurance than you need, you are simply wasting money.
When you injure someone else, or damage someone's property, you may be legally required to pay for the loss. Your home, your savings, and even your future wages are vulnerable.
Liability coverage pays the amount for which you may be liable for bodily injury and property damage to others—up to certain limits—and covers legal fees incurred in your defense. Bodily injury claims can include wage loss, medical expenses, rehabilitation costs, and "pain and suffering." Property damage can include damages to someone else's car, building, or other property.
Liability coverage generally protects you, your spouse, other members of your household, and anyone else who drives your car with your expressed or implied permission. But any liability coverage has payout limits, and if the damages for which you are found liable exceed those limits you'll have to pay out of pocket. Determine what limits you can live with, keeping in mind that the higher the limits the higher the premium.
Your policy's limits are usually expressed as a set of three numbers each representing a multiple of $1,000 divided by diagonal lines. For example, a 100/300/50 policy pays a maximum of $100,000 for bodily injury to one person, a maximum of $300,000 for total bodily injuries when more than one person is hurt in an accident, and a maximum of $50,000 for property damage in a single accident. Some policies are written with a single limit, say $300,000, and will pay up to this limit even if only one person is injured or only property is damaged. Because of its greater flexibility, single-limit $300,000 coverage is worth somewhat more than 100/300/50 split-limit coverage.
Since your liability insurance not only protects your assets but also ensures that there will be financial relief for anyone you may injure, California law requires you to accept a minimum level of financial responsibility. You can meet this obligation either by carrying at least 15/30/5 liability insurance or by posting a $35,000 bond with the Department of Insurance.
Be aware that if you drive without liability insurance, or buy a policy with minimum coverage amounts, most companies will treat you as a person who takes unnecessary risks and charge very high premiums for future coverage.
To protect their assets from catastrophe, most drivers buy liability insurance and insure above the legal minimum. Drivers who possess substantial assets (or anticipate substantial future assets) have the strongest incentives to purchase substantial liability coverage: They have the most to lose; they are the most attractive targets for lawsuits; and they may receive the least sympathy from juries.
Although coverage with higher limits costs more, cost increases are often modest. As this figure shows, policyholders with 100/300 bodily injury liability coverage (and $500 deductibles for collision and comprehensive coverages) can expect their total annual premium to increase by only about 10 percent by moving up to 250/500 coverage, and expect to save only about four percent by moving down to 50/100 coverage. And for most drivers, doubling the limits of property damage coverage from $50,000 to $100,000 costs very little. Most consumers consider these extra costs a small price to pay for increased peace of mind.
If you want to protect your assets and future income from claims in excess of $500,000, consider an "umbrella" policy that supplements the liability protection provided by your auto and homeowners policies. In addition to protecting you from claims for bodily injury and property damage, an umbrella policy will protect you against suits for other types of injuries—such as libel, slander, defamation of character, false arrest, and invasion of privacy—which are not covered by your auto or homeowners policies. Before selling you an umbrella policy, insurance companies may require you to increase the liability coverages in your auto and homeowners policies to the maximum offered.
Collision and comprehensive coverage pay to repair or replace your car following an accident, regardless of who is at fault. This coverage is not required by law, but if your vehicle is financed your lender may require you to purchase it.
Collision coverage pays for the damages your car suffers when it runs into something. Comprehensive coverage pays for damage to your car from almost all other causes—including vandalism, explosion, fire, wind, and collision with animals. It will even pay if your dog chews up the upholstery. Comprehensive also pays if your car is stolen.
Both collision and comprehensive pay only up to the actual cash value of your car. If you want to cover additions to your car—video screens, an upgraded sound system, a special paint job, or other features—you will have to pay an extra premium.
As the car's value diminishes, the price of comprehensive and collision coverage declines—but only during the first few years of the car's life. The collision premium for a 10-year-old car—for which an insurance company would pay almost nothing in the event of a complete loss—is about the same as for a six-year-old car. So collision coverage becomes increasingly wasteful as your car ages.
Collision and comprehensive coverages are sold with deductibles—the amount you agree to pay out of pocket before you can collect from the company. You save by taking a high deductible because it helps the company avoid the paperwork of processing small claims. In general, the best course is to take as high a deductible as you can afford to lose without seriously disrupting your life.
This figure illustrates the considerable savings yielded by high deductibles. For example, the sample policyholder would save about 10 percent off her total insurance bill by increasing her collision and comprehensive deductibles from $500 to $1,000.
The virtues of substantial deductibles are more obvious insofar as you may not even choose to file claims for under $1,000 or so. Filing small claims might lead a company to cancel your coverage or raise your premiums.
"Medical payments" coverage takes care of medical bills if any member of your family is injured in an auto accident, or your funeral expenses if death results from such an accident. Whether a family member is driving your family's car, driving a rented or borrowed vehicle, riding as a passenger, or is struck by a car while walking, you can collect these medical payments. Moreover, medical payments protect passengers who ride in your car. Most important, payment is made regardless of fault, with limits on the amount stipulated in your policy.
Most of the expenses that would be paid by your medical payments coverage will be paid by your family's health insurance policy. Since medical payments coverage is relatively inexpensive it is reasonable to buy a minimal amount of coverage to fill in possible gaps in your health insurance and to help cover medical expenses for your passengers who may not have health insurance. But beyond that, you may do better to spend your money on liability insurance or on a more comprehensive health insurance policy—to protect you and your family from any disease or injury that might befall you, not merely from injuries that involve automobiles.
If you are the victim of an accident in which another driver is at fault, you would expect to be compensated by that driver's insurance company. But despite mandatory coverage laws, many drivers remain uninsured. Also, even an insured driver may be underinsured for large losses. If you are the victim of an uninsured or underinsured motorist, you can use your collision coverage (if you carry it) to repair your car, or your medical payments or personal injury protection coverage (if you carry them) for medical bills. But you will need other coverage if your losses exceed these coverages and to compensate you for "pain and suffering." "Uninsured/underinsured motorist" coverage fills this gap if you can show that the other driver was at fault or were the victim of a hit-and-run driver. Insurance companies must offer this coverage, but you are not required to purchase it.
All the reasons that argue for higher limits on liability coverage—which protect someone else—also argue for high limits on uninsured and underinsured motorist coverage—which protect you. Increasing your limit for uninsured and underinsured motorist coverage from 25/50 to 100/300 generally costs less than $50.
For an additional premium, most insurers will broaden your coverage to include reimbursement for renting a car while your own car is being repaired.
Given that even a modest level of coverage—typically $30 per day with a limit of $600 per claim—usually costs $50 to $75 per year, our advice is to decline it altogether, since the additional premiums over time are very likely to exceed any benefits you will collect.
"Towing" coverage covers the costs of towing your vehicle; "emergency road service" coverage pays the labor charges for any repairs that can be made at roadside (such as changing a tire or jumping a battery). Some insurance companies offer only towing coverage, others both towing and road service coverage together. Most companies offer these coverages for about $10 to $20 per year, and a few companies charge nothing for towing coverage. Under many policies, this optional coverage will reimburse you only for $25 per claim, but for $3 or $4 more per year you can get coverage for up to $75 per claim. Though towing and road service coverage is inexpensive, an auto club membership that includes towing and road service could be a better deal if you would use other club benefits.
California law sets out "rating factors"—that is, how a driver's characteristics may influence premiums. Under state regulations, companies are required to give the greatest weight in determining rates to three "Primary Factors": driving record, number of miles driven annually, and length of driving experience. Beyond these factors, companies are allowed to use "Secondary Factors" in determining rates (below we describe many of the secondary factors). The average weight of secondary factors must not exceed the weight given to the primary factors in the company's premium calculations. Note that because the average weight of the secondary factors is considered, the individual weights of some secondary factors may be greater than those of the primary factors.
Knowing the factors insurance companies consider will give you a sense of how warmly companies are likely to greet your requests for coverage and what changes you could make in your life to lower insurance rates.
Your driving record is very important. Industry data indicate that an individual who has had two accidents in the past two years is almost two-and-a-half times more likely to have an accident in the coming year than someone who has had no accidents. Similarly, the accident rate for individuals with two traffic violation convictions in a three-year period is twice as high as the rate for drivers with no convictions.
It's not surprising, then, that your previous driving record has a big impact on your auto insurance premiums.
This figure shows that, for one illustrative driver, if the policyholder had received a recent traffic citation her premium would be $461 per year higher, on average. With some companies, one traffic violation won't affect premiums much; but with others, one ticket incurs big penalties.
Previous accidents are even more costly than tickets. Most companies charge an extra 35 percent or more for customers who have had one accident in the last three years, and an extra 90 percent or more if they've had two accidents. Many companies won't even insure drivers with poor driving histories.
Most companies consider the driving records of everyone who will be driving your car or cars. Therefore, if you have a perfect driving record but your spouse has had violations or accidents, you may not qualify for the "preferred" rate. Different companies treat driving records differently for families with more than one car. Some companies will charge a higher premium only for the car driven primarily by the driver with violations and/or accidents, while others will pool the "points" from the violations and accidents and spread them over all the cars, or assign the driver with the worst record to the highest cost car.
In California, insurers are not allowed to use age as a factor in setting rates, but they can consider years of driving experience. The longer you have been driving, the lower your premium. This hurts younger drivers as well as older drivers who did not start driving until later in life. Younger drivers should ask about, and take advantage of, any discounts for driver training courses or good grades (companies often give discounts to drivers with a B average or better) in school. Studies have shown that driving training courses do not produce better drivers, but, because careful drivers tend to enroll in them, it serves as an identifier of better risks. Most companies also offer discounts to married drivers.
Some localities present more chances for accidents, experience a higher incidence of auto theft and vandalism, or have higher repair costs or medical and legal charges than others. As shown in our price comparisons, these differences sometimes result in higher auto insurance rates in some parts of the Bay Area than in others.
Insurance companies charge more for insurance on cars that are relatively expensive to replace and repair, or prone to damage and theft. Some companies charge extra for, or refuse to insure, high-performance cars because their owners may be less responsible than other drivers.
Your insurance premiums may also be slightly reduced if your car is equipped with safety devices or anti-theft features. But these discounts are usually very small—typically only one to three percent of the total premium.
Premiums are higher for drivers who put a lot of miles on their cars, but surcharges for high-mileage drivers and discounts for low-mileage drivers typically are small.
Companies also consider the number of cars they are insuring for a family. The second car usually costs considerably less than the first because companies assume you will drive each car less than you would drive a single car.
If you have had a lapse in insurance coverage at any time in the last five years—including for non-payment of premium—expect your rates to skyrocket. Insurers view potential customers who have had insurance lapses as high-risk policyholders and most will not offer them their lowest rate plans.
Similarly, many insurance companies will not offer their lowest rate programs to potential customers who have recently maintained liability coverage limits below the 300/100/50 level.
If you have been "loss free" with your current company for a while, consider any longevity discounts your company already offers or will offer in the future. Many companies offer discounts of five to 10 percent for three years of coverage without an at-fault accident, and may increase the discount at six years and nine years. Another benefit of longevity is that your current company might examine your entire history with it when deciding whether to re-assign you to a higher risk category (and charge you higher premiums) if you have accidents, whereas a new company might examine only your driving record in the last three years. Some companies don't raise their rates for policyholders who have had clean driving histories for a long time.
Many insurance companies offer lower rates if you insure both your car and your home with them. Some knock off five percent, 10 percent, or even more from either the auto or homeowners rate, and some knock off a percentage from both.
From a consumer's point of view, this dual-policy pricing is an undesirable practice because it makes shopping more difficult; to find out the exact savings you could realize by switching companies, you have to shop for both types of coverage at once. And these discounts usually aren't large enough to have a major effect on the relative rankings of companies.
There are two main considerations in choosing among auto insurance companies: amount of premiums and quality of service. But also consider a company's record on terminating policyholders and a few other factors.
Our price comparisons show annual premiums for most of the auto insurers writing new policies in California. Each year, the California Department of Insurance asks insurers to provide annual premiums for a selection of hypothetical policyholders living in various parts of the state. Our price comparisons report the premiums for standard coverage for five profiles in seven Bay Area locations.
Company-to-company rate differences are dramatic—more than $1,000 a year for every case, and thousands of dollars for most cases.
The rates in our price comparisons will probably not exactly apply to you; most drivers will differ in terms of location, vehicle usage, vehicle type, or other ways. But the rates provide a good starting point for shopping. Companies with low rates are good prospects.
Focus even more tightly on your best prospects by using the Department of Insurance's website (go to www.insurance.ca.gov and search for "Premium Comparison Survey"). Select a profile that is close to your own in terms of driver experience, driving record, and other variables, and you will be able to obtain premiums for the available companies.
Once you have identified a few prospective companies, begin shopping on the Web; many company websites will provide quotes. Or use the websites to locate agents. Then ask each agent to quote a price for the coverage you want. Before shopping, make a list of the coverages you plan to purchase.
Independent agents who sell policies offered by many companies can provide quotes from various companies. But policies from some companies are not available through independent brokers or agents; to get these companies' rates—which often are the lowest available—you have to obtain a quote from a company website or contact company agents directly.
When contacting agents, you may have to push hard to obtain reliable information. When we researched our article on homeowners insurance, we found that many agents were unable to provide accurate price quotes and that some could not correctly answer even basic questions about coverages. For auto insurance, we find that most agents can quote accurate rates, but problems still exist. Some agents quote wildly inaccurate rates, while others persistently push more coverage than requested.
Most insurance companies write auto policies by assigning prospective customers to tiers determined by their driving and credit records. When dealing with agents, make sure you ask whether you qualify for the best rates companies offer, and, if not, why you don't.
If you have so many accidents or violations that it is difficult for you to qualify for coverage, you are entitled to buy insurance through the state's assigned risk plan. Rates in the assigned risk plan are often triple or more what you'd pay for a "preferred" policy.
Companies' underwriting policies—which drivers get the best rates, which pay more, and which they won't insure at all—have enormous impact on insurance rates. Unfortunately, companies are not required to publicly disclose their underwriting policies.
Consider price in relation to the quality of service companies provide, especially their claims-handling service. Our Ratings Tables, for the largest insurers in the area, provide three types of information about service: a survey of policyholders, a survey of auto body shops, and an analysis of complaints.
Our Survey of Policyholders
We asked area consumers (primarily CHECKBOOK and Consumer Reports subscribers) who had recently made auto insurance claims to rate their companies "inferior," "adequate," or "superior" for "simplicity of claim procedures," "adequacy of claim payment," and other elements of service. Our Ratings Tables show what percentage of policyholders rated each company "superior" on each element. (For a further description of our policyholder survey and how its results and our other research results should be interpreted, here.)
Our Ratings Tables show big differences in how customers rated companies. For example, at the time of our last full, published report, Amica and USAA were rated "superior" for "speed of claim payment" by more than 85 percent of their surveyed customers. In contrast, Ameriprise, Farmers, Mercury, and 21st Century received "superior" ratings from fewer than 60 percent of their respective customers.
Asking the Experts: Auto Body Shops
We also asked area auto body shops to rate the insurers "poor," "fair," "good," "very good," or "excellent" on "treating their customers (car owners) fairly." Our Ratings Tables show the percent of surveyed shops that rated each company "good," "very good," or "excellent," and the number of ratings each company received.
Surveyed shops gave high marks to CSAA, Fireman's Fund, Mercury, State Farm, and USAA—they all received favorable ratings from at least 85 percent of shops. Allstate, GEICO, and Progressive were rated lowest, receiving favorable ratings from fewer than half of the shops.
Complaints
Another way to assess quality is to look at the number of complaints filed against each company with state insurance departments, compared to its volume of business. While policyholders might rate a company less than "superior" if its deficiencies are minor, filing a formal complaint with a government regulatory agency presumably reflects serious dissatisfaction.
Our Ratings Tables report the number of "justified" private passenger auto insurance complaints filed with the California Department of Insurance in 2009, 2010, and 2011, the most recent years for which data were available at the time of publication. To be considered "justified," a complaint must meet certain criteria established by the California Code of Regulations and usually involves an insurer's acting against insurance regulations or in some way breaching the insurance contract. Our Ratings Tables also report a "justified complaint ratio" for each company, which takes into account the fact that companies that do much more business than others are likely to incur more complaints. It is calculated as the number of justified complaints per 100,000 "exposures," generally defined as vehicles covered by the policy.
You want to be confident that a prospective insurer will not terminate your coverage or dramatically raise your rates because of accidents or traffic violations. Termination by your company at best is inconvenient and at worst can force you to pay rates hundreds of dollars higher when you find a new company or enroll in a special plan for high-risk drivers.
California places certain legal restraints on termination. The law allows cancellation or non-renewal of an issued policy only in cases of fraud/misrepresentation, non-payment of premium, suspension or revocation of license or registration, or substantial increase in the hazard insured against. An insurer may not non-renew coverage solely based on age or the fact that there is an outstanding claim on the policy.
The procedures for termination generally involve sending a notice to the policyholder at least 20 days before the termination date (10 days in the case of non-payment or during the first 60 days of a policy). Notice of non-renewal must occur at least 30 days prior to the policy expiration date. The policyholder has the right to know the reason(s) for termination or non-renewal.
In fact, except in cases of non-payment of premiums, termination is relatively rare. Accordingly, we don't recommend spending more than an extra $100 or $200 per year on a company with a particularly good record of sticking by its policyholders through a string of accidents or violations. And you shouldn't have to pay even that, since some of the lowest priced companies receive high ratings on our policyholder survey on their termination practices.
The survey asked policyholders who had filed claims to rate their companies on "not unreasonably cutting coverage." The results appear on our Ratings Tables.
Some individuals—usually the young and those with records of accidents or violations—find it difficult to locate a company to insure them.
If you are one of these "high-risk" individuals, the only solution is to shop. Try several of the major groups and ask to be considered for their "preferred," "standard" or "nonstandard" plans. Then try the special publicly created "assigned risk" plan for California—the California Automobile Assigned Risk Program (CAARP). Under this arrangement, drivers who are not eligible for even non-standard rates are able to buy insurance. Eligible drivers must apply with the help of an agent who is a Certified Producer with CAARP, and are then assigned to regular insurance companies. Each company is assigned a pro rata share of policyholders according to its share of business in the state, and the policyholder pays the same premium at whatever company he or she is assigned to.
Don't assume that once you have been turned down by a preferred company you must turn to a high-risk company or the assigned risk plan. Companies' standards for accepting new policyholders vary widely and change constantly as their rates and volume of business change. To enhance your chances, remind agents that you or members of your family have other business with their company—for instance, a homeowner's policy or automobile policies for other drivers. On the other hand, don't stop shopping even after you are accepted by a preferred company. High-risk companies or the assigned risk plan sometimes offer better rates. If you must join the assigned risk plan at a very high price, look for other coverage after a year.
Recently, several insurers have begun to advertise new policy features. When considering these features, be aware that some can be useless, and others need to be carefully evaluated on a cost-benefit basis.
As an example, several companies heavily promote "accident forgiveness." With this option, if you have an accident, your premiums won't change. Considering that your premiums might increase by 15 percent to more than 100 percent, depending on the company, as a result of having just one at-fault accident, this type of coverage plan might seem like a pretty good deal.
But usually you'll have to pay an additional premium for accident forgiveness (and most other advertised add-ons), and with some companies you pay $75 or more per year to buy it.
When you consider what the insurance companies are offering customers, accident forgiveness actually is a somewhat bizarre option: Companies are offering you regular insurance against losses and claims you might sustain because of an accident, and also offering insurance against the risk of them drastically raising your rates if you actually have an accident.
Because many of these plans don't even take effect until drivers have had an accident-free policy with the insurer for five years, policyholders end up paying hundreds of dollars in extra premiums before they can benefit from the plan—and they would benefit then only if they have an accident. Some insurers waive their accident-free waiting period, but charge a lot more for the feature.
Are add-ons like accident forgiveness, disappearing deductibles, and amnesty for traffic tickets worth the extra cost? If you have a clean driving record, you probably won't have an accident that would raise your premiums for a long time, if ever. If you have a checkered driving history, the chances are higher that you will have a future accident, but the price you're already paying—and the extra price you'll pay for accident forgiveness—will be much higher than what a good driver pays. You have to decide whether even a substantial increase in premiums as a result of an accident or accidents would be a catastrophe. If not, don't insure against it; insurance is to protect you from catastrophes.