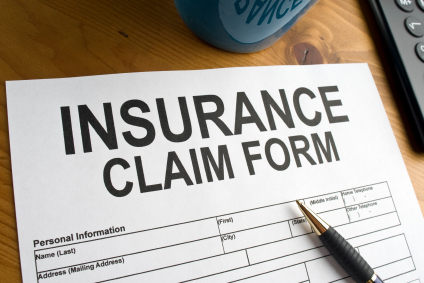 For one illustrative couple living in Philadelphia, annual premiums for standard auto insurance coverage would range from $2,256 to $3,949 among area companies, a difference of nearly $1,700 per year. Even with State Farm, Pennsylvania's largest insurer, the annual rate would be $3,517—$1,261 higher than the lowest rate we found.
If you've recently had an accident and have a male, teenage driver on your policy—a nightmare for most insurers (and most parents)—the rate differences loom even larger: from $3,024 to over $8,000 per year.
These and other comparative rates, obtained from company websites, insurance agents, and the New Jersey Department of Banking and Insurance, are shown on our price comparisons for the largest insurers in the area, along with details of the assumptions underlying the companies' rate quotes.
It takes a little effort to shop for insurance. But it is easier these days than it once was to get at least a reasonably competitive rate using the insurance companies' websites. Even if you have to request quotes by phone from companies and agents, the effort is small compared to the potential year-after-year savings.
You won't want to give up having a company that will deliver quality service, financial soundness, and a willingness to stick with you if you have an accident or violation or two. But you don't have to. Such concerns are not a reason to stand pat.
In this article, we will give you the background you need to shop successfully and, on our price comparisons, and Ratings Tables, comparisons of individual companies to help you focus your shopping efforts on the best prospects.
The first step in shopping is to decide on the types and levels of coverage that will keep your risk to an acceptable level, at a reasonable annual premium cost. You will have to decide among a broad range of available auto insurance coverage options. When thinking about how much coverage to buy, try to keep in mind that the purpose of insurance is to protect you from losses that you can't afford to cover yourself. When you buy more insurance than you need, you are wasting money that simply goes to insurance companies' profits and administrative costs.
When you injure someone else or damage someone else's property, you may be required by law to pay for the loss. Your home, your savings, and even your future wages are vulnerable.
"Liability" coverage pays the amount of money for which you may be liable for bodily injury and property damage to others, up to certain limits, and covers legal fees incurred in your defense. Bodily injury claims can include wage losses, medical expenses, rehabilitation costs, and "pain and suffering." Property damage can include damages to someone else's car, building, or other property.
Your liability coverage will generally protect you, your spouse, other members of your household, and anyone else who drives your car with your expressed or implied permission. But any liability coverage you buy will come with payout limits. If the damages for which you are found liable exceed the limits specified in your policy, you'll have to pay out of your own pocket. It is up to you to decide the limits you are comfortable with, keeping in mind that the higher the limits you choose, the higher the premium costs.
The limits your insurance company will pay are usually specified in the policy as a set of three numbers divided by diagonal lines. For example, a 100/300/50 policy pays a maximum of $100,000 for bodily injury to one person, a maximum of $300,000 for total bodily injuries when more than one person is hurt in an accident, and a maximum of $50,000 for property damage in a single accident. Some policies are simply written with a single limit, say, $300,000, and will pay up to this limit even if only one person is injured or if only property is damaged. Because of its greater flexibility, single-limit $300,000 coverage is worth somewhat more than 100/300/50 split-limit coverage.
Since your insurance not only protects your assets but also ensures financial relief for anyone you may injure, Delaware, New Jersey, and Pennsylvania laws require you to buy at least a minimum level of liability insurance. The minimums are 15/30/10 in Delaware and 15/30/5 in Pennsylvania. New Jersey's minimums vary because there are two types of insurance policies available: "Basic" and "Standard." Basic insurance is a bare-bones policy and requires only $5,000 in property damage liability coverage and no bodily injury coverage. The Standard policy requires liability limits of at least 15/30/5.
If you are considering driving without liability insurance, or if you are considering a policy at the minimum coverage amounts, you should realize that once you have driven without insurance or with low insurance coverage levels, most companies will treat you as a person who takes unnecessary risks, and will charge you very high premiums for future coverage.
Most drivers buy liability insurance and insure beyond the legal minimum—perhaps out of a social concern for the possible victims of their negligence or perhaps out of a personal concern to protect their assets from catastrophe. Individuals with substantial assets (or with expectations of substantial assets in the future) have the strongest reasons to purchase sizable liability coverage: they have the most to lose; they are the most attractive targets for suit; and they may get the least sympathy from juries.
Although buying coverage with higher limits will cost more, the cost increases are often modest. As Figure 1 shows, a policyholder with 100/300 bodily injury liability coverage (and $500 collision and comprehensive deductibles, discussed below) might expect to increase his or her total annual premium by only about 12 percent by moving up to 250/500 coverage and might expect to save only about 10 percent by moving down to 50/100 coverage. And for most auto insurance buyers, doubling the limits of property damage coverage from $50,000 to $100,000 costs only a few dollars per year. Most consumers consider these extra costs a bargain for increased peace of mind.
If you want to protect your assets and future income from claims in excess of $500,000, you'll want to consider an "umbrella" policy. Such a policy will give you liability protection in addition to that provided by your auto and homeowners policies. In addition to protecting you from claims by others for bodily injury and property damage, an umbrella policy will protect you against suits for other types of injuries, such as libel, slander, defamation of character, false arrest, and invasion of privacy, which are not covered by your auto or homeowners policies. Before selling an umbrella policy, many insurance companies will require you to increase the liability coverages in your auto and homeowners policies to the maximum amount offered.
"Collision" and "comprehensive" coverage pay for repair or replacement of your car, regardless of who is at fault. This coverage is not required by law, but if your vehicle is financed, your lender may require you to purchase it.
Collision coverage pays if your car rolls over or collides with an object, including another car. Comprehensive coverage pays for damage to your car from almost all other causes—including vandalism, explosion, fire, wind, and collision with animals. It will even pay if your pet chews the upholstery. Comprehensive also pays if your car is stolen.
Both collision and comprehensive pay only up to the "actual cash value" of your car. If you expect compensation for upgraded stereo equipment or a special paint job or other unique feature, you will have to arrange in advance for special coverage—and pay an extra premium.
As the actual cash value of your car diminishes, the cost of comprehensive and collision coverage declines—but only declines significantly for the first few years of the car's life. You pay about the same collision premium for a 10-year-old car, for which if you had a complete loss your insurance company would pay you almost nothing, as someone else pays to insure a six-year-old car. Accordingly, collision coverage becomes an increasingly wasteful purchase as your car grows old.
Collision and comprehensive coverages are sold with a "deductible," a specific amount you agree to pay out of your own pocket on a claim before you are entitled to collect from your company. By taking a high deductible, you protect the company from the paperwork of processing small claims and you do so without exposing yourself to the possibility of catastrophic loss. In general, the wisest way to manage your money is to take as a deductible as large an amount as you can afford to lose without seriously disrupting your life.
The considerable savings that can be made in this way are illustrated on Figure 1. For example, the sample couple for whom we did the calculations for Figure 1 would probably save about six percent off their total insurance bill by increasing their collision and comprehensive deductibles from $500 to $1,000 but would add about seven percent to their total insurance bill by reducing their deductibles from $500 to $250.
The virtues of substantial deductibles are more obvious when you consider that you may not even want to file claims with your insurance company unless damages exceed $1,000 or so. Filing small claims might lead a company not to renew your coverage or might lead to higher premiums.
Delaware
In Delaware, you are required to purchase "personal injury protection" coverage (PIP), with a limit of at least $15,000 per person involved in an accident and $30,000 per accident. Under this coverage, your insurance company will pay medical expenses and loss of wages for you, your family members, and your passengers resulting from an auto accident, regardless of who is at fault for the accident.
New Jersey
In New Jersey, like Delaware, you are required to purchase "personal injury protection" coverage. Under this coverage, your insurance company will pay medical expenses for you, your family members, and your passengers injured in an auto accident, regardless of fault.
If you elect to take a "Basic" policy authorized by the state, you are required to take PIP coverage for medical expenses up to $15,000 per person per accident and up to $250,000 for "permanent or significant injury."
If you take a "Standard" policy in New Jersey, you have a number of choices. You can take coverage limits for medical expenses as low as $15,000 or much higher, up to $250,000 regardless of whether there is "permanent or significant injury" (there is always mandatory coverage up to $250,000 if there is "permanent or significant injury"). You can also elect, for additional premium, to get coverage for lost wages and to pay someone to do tasks you ordinarily do yourself such as housecleaning and doing laundry. With the Standard policy, you have the option of taking a deductible, which will mean that you won't be able to collect on your PIP coverage until expenses exceed the deductible amount. There is also an option to save money by arranging to make your family's health insurance plan the primary payer of medical expenses in the event of an accident.
Pennsylvania
In Pennsylvania, you are required to purchase at least $5,000 of "medical payments" coverage. Under this coverage, your insurance company will pay medical expenses for you, your family members, and your passengers injured in an auto accident, regardless of fault.
You can choose more than the minimum $5,000 level of medical payments coverage if you wish, and you can purchase related coverages, for income loss, accidental death benefits, and funeral expenses. As an alternative to choosing all of these related coverages separately, you can purchase "combined first party benefits" coverage, which includes medical payments, income loss, accidental death, and funeral expenses.
How Much Makes Sense
You can buy more than the minimum medical expense and PIP coverages, but should you?
Most of the medical expenses that would be paid by medical payments coverage or PIP coverage would be covered by the injured party's regular health insurance. If you and your family have health insurance, the value of medical payments coverage or PIP coverage is in filling in gaps in health insurance (deductibles, copayments, etc.) and in covering medical expenses for your passengers who may not have their own health insurance.
Increasing medical payments coverage to a high limit is relatively inexpensive, and might make sense if you do not have health insurance, but you might do better to put this money toward financing health insurance, since health insurance coverage would protect you and your family from any disease or injury that might befall you, not merely from injuries that involve automobiles.
Buying additional protection for income loss is relatively expensive. Since such coverage will pay out only if you have lost income as a result of an auto accident, again, you're probably better off putting this money toward financing disability insurance, since disability insurance would protect you from a wide range of disabilities in addition to disabilities that involve automobile accidents.
New Jersey and Pennsylvania are called "choice" no-fault states. "No-fault" refers to the fact that, if you live in one of these states, your own auto insurance coverage provides protection to you no matter who is at fault in an accident.
No-fault laws were established to help ensure timely attention to medical costs for all parties involved in an accident, and to reduce the incidence of lawsuits related to auto accidents. The laws in New Jersey and Pennsylvania are such that the coverages you purchase for personal injury protection, medical payments, and loss of income (described in the previous section) will provide benefits to you and your passengers in the event of an accident, regardless of who was at fault.
In both New Jersey and Pennsylvania (and many other states that have no-fault laws), the guarantee that benefits will be paid regardless of who was at fault is accompanied by a requirement that you give up some portion of your rights to sue the other party. So when you purchase an auto insurance policy in New Jersey or Pennsylvania, you will have to choose between buying "full-tort" or "limited-tort" coverage.
Since Delaware is what is known as an "add-on" no-fault state, no-fault coverage is added on to traditional tort coverage. In other words, if you are injured in an auto accident, your rights to sue the other party (or the other party's right to sue you) cannot be limited. So if you are a Delaware resident, you won't have to decide between a full-tort or limited-tort policy.
With full-tort coverage in New Jersey and Pennsylvania, you retain your unlimited right to sue the at-fault party in an accident. With limited-tort coverage, your rights to sue for pain and suffering and other non-economic losses are restricted unless your injuries reach a threshold of severity.
In Pennsylvania, full-tort coverage is typically 20 to 30 percent more expensive than limited-tort coverage; in New Jersey, full-tort coverage often costs 50 percent more than limited-tort coverage.
Aside from the obvious cost considerations, it is difficult for us to recommend whether you should choose a full- or limited-tort policy. On the one hand, buying a limited-tort policy will save you considerably on your insurance premiums each year. And limited-tort policies are meant to benefit all consumers by eliminating lawsuits and therefore keeping premiums low for everyone.
On the other hand, buying a limited-tort policy essentially means that if you were injured in an auto accident, you would be unable to seek full compensation for pain and suffering—even if the accident were caused by another driver's negligence.
If you are the victim of an accident in which another driver is at fault, you might expect to collect from that driver's insurance company. But despite mandatory coverage laws, many drivers are uninsured. Also, even an insured driver may be underinsured if your loss is large. If you are the victim of an uninsured or underinsured motorist, you can turn to your collision coverage (if you have it) for repairs to your car, or to your medical payments or personal injury protection coverage for your medical bills. But you will need other coverage if your losses exceed these coverages. "Uninsured/underinsured motorist" coverage fills this gap if you can show that the other driver was at fault or if you were the victim of a hit-and-run driver.
Neither Delaware nor Pennsylvania requires this coverage. New Jersey requires this coverage at the 15/30 level on a Standard policy (it's not required on a Basic policy). In Pennsylvania, if you choose to buy this coverage and have more than one car on your policy, you may choose to "stack" your coverage. Stacking essentially pools your un/underinsured motorist coverage, increasing your limits for any one car in an accident to the total coverage for all your cars. That is, if you have 100/300 stacked coverage and two cars on your policy, in an accident involving an un/underinsured driver your policy would pay up to $200,000 per person and $600,000 per accident. Stacking 100/300 coverage for two cars might be expected to raise your total annual premium by about eight percent. All the reasons that argue for higher limits on liability coverage—where you are protecting someone else—also argue for high limits on uninsured/underinsured motorist coverage—where you are protecting yourself. The cost of increasing your limit from 20/40 or 25/50 for the personal injury portion of uninsured/underinsured motorist coverage to 100/300 will generally be small.
For an additional premium, most insurers will broaden your collision or comprehensive coverage to include reimbursement for the expense of a rental car while damages to your car are being repaired.
Since just about all the auto insurance companies are shameless in promoting rental car coverage, we're guessing that it is a lucrative line of business for them. Given that even a modest level of coverage—typically $30 per day with a limit of $600 per claim—usually costs $50 to $75 per year, our advice is to decline it altogether, since the additional premium costs over time are very likely to exceed the benefits you will collect.
"Towing" coverage will pay for the costs of towing; "emergency road service" coverage will pay the labor charges for any repairs that can be made at roadside (such as, changing a tire). Some companies offer only towing coverage, others offer both towing and road service coverage together. Most companies offer these coverages for about $10 to $25 per year, and a few companies don't charge anything for towing coverage. Under many policies, this optional coverage will reimburse you only for $25 per claim. But for $3 or $4 more per year, you can get coverage for up to $75 per claim. Though towing and road service coverage is inexpensive, an auto club membership that includes towing and road service might be a better deal for you if you would use other club benefits.
Recently, some insurers have begun to advertise new policy features such as "accident forgiveness." When considering these types of plans, be aware that some can be useless, and others need to be carefully evaluated on a cost-benefit basis before buying.
As an example, Allstate heavily promotes its accident forgiveness feature. With this option, if you have an accident, your premiums will stay the same. Considering that your premiums might increase by 12 percent to more than 100 percent, depending on the company, as a result of having just one at-fault accident, Allstate's offer might seem like a pretty good deal.
Allstate actually offers a few different plans: one provides the accident-forgiveness benefit after you have had a claims-free policy with the company for at least five years; another plan provides the accident-forgiveness benefit immediately, and also has a "disappearing deductible" feature, whereby your deductible decreases by $100 for each year in which you do not have a claim.
To get either of these options, Allstate will charge you an additional premium, starting right now. In essence, Allstate is trying to sell you insurance not only against losses and claims you might experience because of a future accident but also against future insurance-cost hikes that might result from an accident. For our sample, 30-something couple with totally clean driving records, with two cars and living in Lansdale, adding Allstate's basic accident-forgiveness option would cost an extra $54 in premiums per year. That means our sample couple would pay $270 in extra premiums over the course of five years before they could actually benefit from the plan, and they would benefit after that time only if they had an accident. To add Allstate's accident-forgiveness-with-deductible-rewards plan, which would provide immediate accident-forgiveness coverage, the extra cost is $126 per year.
Is this immediate add-on to your insurance costs really worth it? If you have a clean driving record, there's a very good chance you won't have an accident that would cause your premiums to increase for a long time, if ever. If you don't, this premium protection will do you no good. If you have a poor driving history, the chances are higher that you will have a future accident, but the price you will pay for accident forgiveness will be much higher than the price increase for our sample couple. In any event, you have to decide whether even a substantial increase in premiums as a result of an accident or accidents would be a catastrophe for you. If not, don't insure against it; insurance is to protect you from catastrophes.
Armed with a knowledge of various possible coverages, you can ask each company you consider to give you a breakdown of its premium by type of coverage and to quote premiums for different liability limits and deductible levels. A typical annual premium quotation for a married couple with clean driving records and two cars in the Pennsylvania suburbs might look like the following:
Bodily Injury Liability—$100,000/$300,000 $713
Property Damage Liability—$50,000 $207
Medical Payments—$5,000 $40
Un/Underinsured Motorist Bodily Injury—$100,000/$300,000 $142
Comprehensive—$500 deductible $71
Collision—$500 deductible $578
Rental Reimbursement—$30/day, $600 max. per claim $34
Towing/Emergency Road Service $13
Total $1,798
What you'll pay for insurance depends not only on the coverage limits you select but also on your driving record; your age, gender, and marital status; where you live; the kind of driving you do; your credit record; and other factors. Knowing these factors will give you a sense of how warmly you can expect insurance companies to greet your requests for coverage and may also give you some ideas for changes you can make in your life to cut your insurance rates.
Your driving record is very important. Industry data indicate that an individual who has had two accidents in the past two years is almost two-and-a-half times more likely to have an accident in the coming year than someone who has had no accidents. Similarly, the accident rate for individuals with two traffic convictions in a three-year period is twice as high as the rate for those with no convictions.
It will come as no surprise, then, that your previous driving record will have a big impact on the best rate you can get.
As you can see for the illustrative couple for whom we did the calculations for Figure 1, if the husband had received just one speeding ticket in the last three years, the couple's rate would jump by $131 per year, on average. With some companies, having only one speeding ticket wouldn't have affected the couple's premium, but with others, one speeding ticket meant a penalty of over $500 per year. If the husband had two speeding tickets in the last three years, the resulting premium increase was much more substantial—they'd pay an additional $764 per year, on average.
Having a previous accident will be even more costly than if you just had a speeding ticket. If the husband in the profile used for Figure 1 had caused one accident in the last three years, our sample couple would pay an extra $696 per year, on average. If he'd caused two accidents in the last three years, their annual rate would increase by almost $1,500—double what the couple would pay if they both had clean driving records.
Most companies consider the driving records of everyone who will be driving your car or cars. Therefore, if you have a perfect driving record but your spouse has had violations or accidents, you may not qualify for the "preferred" rate. Different companies treat driving records differently for families with more than one car. Some companies will charge a higher premium only to the car driven primarily by the driver with violations and/or accidents, while others will pool the "points" from the violations and accidents together and spread them out over all the cars, or will assign the driver with the worst record to the highest-cost car.
Men under 25 have the highest accident rates; after age 30, accident rates are lower and fairly constant right up to age 65. Married men generally have better accident rates than those who are unmarried. And women, especially married women, do best of all.
This does not mean that women or older persons are better drivers than, say, 25-year-old men. It is possible that their accident frequency may be lower simply because they tend to drive fewer miles.
Nonetheless, low accident rates result, of course, in lower premiums. If a company agrees to insure him at all, a single 17-year-old male can expect to pay about four times as much as a 30-year-old male and twice as much as his 17-year-old twin sister for comparable insurance coverage. Even at 25, he can expect to pay about one-and-a-half times as much as his 30-year-old counterpart.
A few of the common rating guidelines are as follows:
Young drivers will generally find that between the ages of 16 and 20 their rates will be slightly reduced each year (so long as their driving records remain accident- and violation-free), then will remain level between the ages of 21 and 24. But a few companies offer married women "adult" rates (which are relatively low) beginning at age 21.
Rates for single males age 25 to 29 are often the same as for those age 21 to 24. But single females in this age bracket may be classified as "adults."
Married males in the 25-to-29 age bracket are often offered "adult" rates and married females almost always are.
Most companies will classify single males as "adults" at age 30, but some will continue to charge higher premiums up to age 49.
Rates for drivers over 64 are normally either the same as, or slightly lower than, the "adult" rate. Some companies offer a "senior discount" for persons as young as 50.
Since youthful drivers have especially high accident rates, companies have sought various ways to identify better risks so that better rates can be offered to attract these youths and their parents.
Many companies offer special rates, usually four to 10 percent lower, for youths who have taken approved driver training courses. Studies have shown that these courses do not make better drivers, but "good risks" simply seem to take the courses; so driver training serves as a convenient screening device for the companies.
Many companies also give a break—often 10 to 20 percent—to youths who have good grades (usually "B" or better). The combination of discounts for driver training and good grades may total 15 to 30 percent of a family's premium.
Most companies will also cut premiums dramatically if a youth goes to school more than 100 miles away from home without taking a car. In addition, by agreeing to restrict a youth's driving to a single, less-expensive car, a family may be able to cut the rates on other cars it owns.
Some areas present more chances for accidents, have higher incidents of auto theft or vandalism, or have higher repair costs or medical and legal charges than other areas. These differences sometimes result in auto insurance rates that are more than twice as high in some parts of the Delaware Valley area as in others.
Insurance companies charge more for insurance on cars that are relatively expensive to replace, expensive to repair, or prone to damages or theft. Some companies charge extra for, or refuse to insure, high performance cars (Corvettes, for instance) because they think people who drive them are likely to be less responsible than other drivers.
Table 1 shows vehicle-to-vehicle differences for one illustrative driver we checked. For example, comparable coverage from GEICO might cost $710 for a Honda Odyssey and $1,012 for a BMW 530i—a difference of over $300 per year. There are some vehicle types that tend to be relatively expensive with all insurers, as you can see by looking at the rates for a Nissan Maxima and the luxury sedan examples shown on Table 1, but the patterns are not always consistent across companies.
Ford Focus SE
1466
1160
1164
851
1157
1010
928
1029
816
Honda Civic EX
1357
1120
1124
813
1240
1114
898
979
844
Toyota Corolla DX
1378
1120
1106
761
1124
974
944
968
844
VW Jetta GLS
1347
1000
1007
851
1241
957
882
950
804
Chevrolet Malibu LS
1151
860
1106
876
1157
840
960
959
820
Honda Accord EX
1231
860
1113
813
1180
1024
998
939
844
Nissan Maxima SE
1348
1000
1119
941
1271
942
1174
1057
948
Toyota Camry SE
1123
920
1025
803
1100
877
1032
915
854
BMW 530i
1373
1060
1097
1012
1271
935
1080
1124
910
Cadillac Seville SLS
1188
1100
1030
876
1157
858
1064
1153
838
Lexus ES330
1226
1020
1054
896
1124
848
1120
1018
850
Lincoln LS Premium
1289
940
1148
908
1271
819
1080
1009
872
Ford Explorer XLT
1236
840
1018
868
1157
818
994
896
826
Honda Pilot EX
1080
900
1018
800
1061
901
1038
919
826
Jeep Grand Cherokee Laredo
1240
860
1066
829
1157
959
996
949
816
Volvo XC90
1134
980
997
926
1180
949
990
950
804
Dodge Grand Caravan SE
1108
780
1157
725
1042
852
918
938
778
Ford Freestar SE
1056
800
1050
710
987
858
902
876
780
Honda Odyssey EX
1068
720
986
710
1061
794
916
885
778
Toyota Sienna LE
1072
800
932
751
1077
816
954
899
788
FOOTNOTES:
1 Prices are annual premiums for 2004 model years for the coverages and driver characteristics for a single female, age 29, living in Lansdale, PA.
2 Rates for Allstate were collected using its website's "Ballpark" estimator. Rates include $100,000 of property damage coverage and $10,000 of medical expenses coverage.
Your insurance premiums may also be slightly reduced if your car has safety devices or anti-theft features. For example, most companies give small discounts for cars with four-wheel, anti-lock brakes; passive disabling systems (which deactivate the car's ignition system when the key is removed); and anti-theft tracking devices (such as "LoJack"). But keep in mind that these discounts are usually very small—typically only one to three percent off the total premium.
In short, you will want to consider insurance costs when deciding what vehicle to buy (and to some extent, how to equip it), but the impact of your choice may be larger or smaller depending on which insurance company you select. You can find information on relative insurance costs in The Car Book, by Jack Gillis, which can be ordered from the Center for Auto Safety at www.autosafety.org or by calling 202-328-7700. For information on safety ratings, you can consult Consumer Reports and the Insurance Institute for Highway Safety (www.iihs.org).
Costs are higher for drivers who use their cars heavily. Compared to a driver who uses his or her car only for pleasure, one who drives to work can expect to pay about two to five percent more for coverage, and one to four more if the commute is more than 15 miles each way—and about 40 percent more if the car is regularly used for business. You might save more than $250 per year in insurance costs by using public transportation or by joining a car pool.
Companies also look at the number of cars they are insuring for a family. The second car usually costs considerably less than the first because companies assume you will drive each car less than you would drive a single car. If you can show that the total mileage per year for your car is less than, say, 12,000 miles or, better still, 7,500 miles, you might get a further break.
If you have had a lapse in insurance coverage at any time in the last five years, including for non-payment of premium, expect your rates to skyrocket. Insurers view potential customers who have had insurance lapses as high-risk policyholders and most will not offer these potential customers their lowest rate plans.
Similarly, many insurance companies will not offer their lowest rate programs to potential customers who have recently maintained their liability coverage limits below the 300/100/50 level.
If you are considering switching insurance companies, and have been "loss free" with your current company for a while, you will want to consider in the calculation any longevity discounts your company will be granting you in the future. Many companies offer discounts of five to 10 percent for three years of coverage without an at-fault accident and may increase the discount at six years and nine years. Another benefit of longevity is that your current company might examine your entire history with it when deciding whether or not to re-assign you to a higher risk category (and charge you higher premiums) if you have accidents, whereas a new company might examine only your driving record in the last three years. Some companies give "accident forgiveness"—not raising rates after an accident—to drivers who have been with them five years or more and had no accidents. This is different from the "accident forgiveness" policies, discussed above, that are offered to new drivers for a price by some companies.
Many insurance companies offer lower rates if you insure both your car and your home with them. Some knock off five percent, 10 percent, or even more from either the auto rate or the homeowners rate; some knock off a percentage from both.
From a consumer's point of view, this dual-policy pricing is an undesirable practice because it makes shopping more difficult; to find out the exact savings you might realize by switching companies, you have to shop for both types of coverage at once. But the discounts aren't usually so large that they have a major effect on the relative rankings of companies.
Another way insurance companies attempt to judge what kind of risk you are is by looking at your credit history with one of the credit reporting bureaus—Equifax, Experian, and TransUnion. Many companies have concluded that consumers with poor credit histories are also more likely than others to have claims.
Using complicated, secret formulas, insurance companies, or credit bureaus on their behalf, calculate an "insurance score" that may be used to decide what your rates will be, or even whether you will be covered at all. The insurance score formulas are not the same as those used by lenders (such as banks or mortgage companies) to calculate your "credit score," but they draw on the same types of data. The formulas vary from company to company, since different insurers (or the scoring companies they use) weigh the various factors differently.
The appropriateness of using credit histories in making insurance decisions is a hotly debated topic among the insurance industry, consumer groups, and state legislatures. Aware that there is risk of discrimination and unfair treatment under such practices, many states have passed, or are considering, laws designed to protect consumers by limiting the insurance companies' use of credit data. But in Delaware, New Jersey, and Pennsylvania, companies are allowed to use credit data.
In Delaware, companies are required to obtain insurance department approval prior to using credit information and the state puts some restrictions on what credit data they may use. Insurers cannot use credit data as the sole or primary source for setting rates, and insurers may not include in the scoring outdated credit information, disputed accounts, credit report inquiries made by insurance companies or anyone other than the consumer, accounts coded as medical, mortgage inquires that are all made within a 30 day period, or the total amount of credit available to a consumer.
New Jersey's rules on using credit data for insurance purposes are similar to Delaware's, but also require insurers to notify customers of the practice, the factors that affect the scoring, and whether an "adverse event" is being considered in calculating insurance rates. Also, New Jersey bars insurers from using credit data to raise rates for their existing policyholders, so long as those customers have been with the company for at least seven years and during that time have had no claims or violations.
In Pennsylvania, currently there are no laws addressing this issue.
Factors from your credit report an insurer might consider include:
Major negative items (bankruptcy, foreclosures, etc.);
Past payment history;
Length of credit history;
Home ownership;
Inquiries for credit;
Number of open credit lines;
Type of credit being used; and
Outstanding debt.
The impact of your credit history on the rates you might pay can be dramatic. For example, when we queried several companies for an auto insurance rate for a couple living in Lansdale who had poor credit, we were often quoted premiums that were roughly double the rates if the same couple had excellent credit.
Clearly, saving on insurance is one of many reasons that consumers need to maintain good credit records—for example, by paying bills promptly, not opening too many lines of credit, and keeping balances relatively low on the lines of credit we do have.
You have two main considerations in choosing among auto insurance companies: how much they charge and how good their service is. You may also want to give some thought to a company's record on terminating policyholders, its financial stability, and a few other factors.
Our price comparisons show annual premiums for several illustrative profiles in several Delaware Valley area locations. The listed companies account for the vast majority of business done in the region.
The rates for New Jersey were obtained from the state's Department of Banking and Insurance's (NJDOBI) annual "Auto Insurance Premium Comparison" report for 2007. Unfortunately, the NJDOBI did not issue its report for 2008, since earlier in the year it overhauled its rules that set auto insurance rating territories, and many insurers had not yet had their new rates approved. But the rates shown for 2007 should still be useful, since companies' relative ranks usually don't change much from year to year, and since the new rating territories likely won't drastically change how the companies rank in price for you.
Our researchers obtained the rates for the illustrative profiles for Delaware and Pennsylvania whenever possible directly from the companies' websites. Some companies did not have available online rate quotes or would not provide an online rate to us; for these companies, our researchers called insurance agents and, without disclosing their affiliation with CHECKBOOK, obtained rate quotes over the phone.
As you can see, the company-to-company rate differences are dramatic—annual differences of hundreds of dollars in all cases, and over $1,000 in some cases. The rates on our price comparisons will probably not apply to you exactly; most readers will differ in location of residence, vehicle usage, vehicle type, or other ways. But the rates will give you a good starting point for your own shopping. Companies with low rates on our price comparisons will likely be excellent prospects for you.
When you have identified a few possible companies, you can begin shopping on the Web. Many companies enable you to get quotes directly from their company websites. Or you can check the companies' websites or the Yellow Pages to locate agents. You can then ask each agent for a price quotation for the coverage you want. Before shopping, it's a good idea to make a list of the coverages you plan to purchase.
Some "independent" agents sell policies offered by many companies; so one of these agents can give you quotes from various companies. But other companies are not available through independent brokers or agents; to get these companies' rates, which often are the lowest rates available, you have to get a quote from a company website or contact company agents directly.
If you will be contacting agents, you may have to push hard to get reliable information from them. For our article on homeowners insurance, we found that many insurance agents were inept at providing accurate price quotes and that some agents could not correctly answer even the most basic questions about coverages. For auto insurance, most of the agents we dealt with were able to quote accurate insurance rates, but problems still exist. Some agents quoted wildly inaccurate rates, while others persisted in attempting to sell more insurance than we asked for or failed to mention the most attractive available plans. Always ask an agent whether he or she has any other plans with better rates.
In addition to seeking out companies based on their relative rankings on our price comparisons, you may want to try using one of the insurance comparison websites. These sites tend to sound better than they are. Insweb.com, for example, claims it will enable you to "compare quotes from the most respected names in the industry" and lists about 20 participating companies on its website. But when one of our researchers went through the process of entering the detailed information necessary to get a quote from Insweb.com, the site returned quotes from only four companies. On the other hand, we have often found that among the few returned quotes, there is at least one quote that is competitive—especially if you use several of the comparison sites. The sites we found most useful were—
www.insurance.com, and
Most insurance companies write auto policies by assigning prospective customers to a "tier" depending on their driving and credit records. When dealing with agents, make sure you ask whether you qualify for the best rates companies offer, and if not, why.
If you have so many accidents or violations that it is difficult for you to qualify for coverage, you have the right to get insurance through your state's "assigned risk" plan (discussed below). Rates in the assigned risk plan are often three times or more what you'd pay for a "preferred" policy.
Companies' actual underwriting practices—which drivers get the best rates, which pay more, and which they won't insure at all—are not publicly disclosed. And they may include different factors.
You will want to consider price in relation to the quality of service you can expect the different companies to provide. Probably the most important type of service is claims handling. We give you three types of information to help you evaluate companies' service: a survey of policyholders, a survey of auto body shops, and an analysis of complaints. Our Ratings Tables contain our data on 17 companies or insurance groups rated by 10 or more respondents in our survey of policyholders.
Our Survey of Policyholders
We surveyed CHECKBOOK and Consumer Reports magazine subscribers and collected more than 1,700 ratings of individual insurance companies from policyholders who said they had made an auto insurance claim within the preceding three years. These consumers rated their companies "inferior," "adequate," or "superior" for "simplicity of claim procedures," "adequacy of claim payment," and other elements of service. Our Ratings Tables show what percentage of policyholders rated each company "superior" on each of these elements.
As you can see from our Ratings Tables, there are big differences in how companies were rated by their customers. For example, Amica Mutual, Encompass, NJM, Plymouth Rock (High Point/Palisades/Teachers of NJ), and USAA were all rated "superior" for "speed of claim payment" by more than 80 percent of their surveyed customers. In contrast, AIG got "superior" ratings from only 52 percent of its surveyed customers. (For a further description of our policyholder survey and how its results and our other research results should be interpreted, click here.)
Asking the Experts: Auto Body Shops
As a second way to assess service quality, we surveyed area auto body shops, asking them to name the two insurers they considered "most desirable" for "treating their customers (car owners) fairly" and the two insurers they considered "least desirable."
Our Ratings Tables show the number of times each company was mentioned (either favorably or unfavorably) by area shops and the percentage of the mentions that were favorable. As you can see, Erie and USAA were highly recommended by surveyed body shops. Nationwide and Progressive were most often cited as "least desirable." It is also worth noting that in each of the seven metropolitan areas where we publish CHECKBOOK, Progressive consistently was one of the lowest scoring companies on this measure (see Table 2).
Chubb
20
20
100%
Erie
62
62
100%
USAA
83
86
97%
Amica Mutual
31
35
89%
Mercury
14
16
88%
State Farm
210
240
88%
Ameriprise/IDS
5
6
83%
AAA/Auto Club
17
23
74%
The Hartford
13
19
68%
AIG
13
20
65%
Travelers
11
18
61%
Metropolitan
10
17
59%
Liberty Mutual
28
55
51%
GMAC
2
5
40%
Safeco
6
26
23%
Allstate
22
120
18%
GEICO
12
84
14%
NJM
1
7
14%
Nationwide
6
82
7%
Progressive
4
234
2%
Encompass
0
10
0%
Complaints
Another way to assess quality is to count policyholder complaints and to look at each company's number of complaints in relation to its volume of business. While customers might have rated a company less than "superior" on our survey of policyholders even if the company's deficiencies were minor, filing a formal complaint with a government regulatory agency presumably reflects serious dissatisfaction.
On our Ratings Tables, we have reported counts of private passenger auto insurance complaints filed in New Jersey and Pennsylvania for 2006 and 2007. (The complaint data for Pennsylvania are for only the 20 largest insurance groups operating in the state.) We have also reported "complaint rates" for each company. The complaint rates are intended to take into account the fact that some companies do much more business than others and therefore are more exposed to incurring complaints. The complaint rates for New Jersey are calculated as the companies' total number of complaints per 100,000 auto insurance policies; for Pennsylvania, they are calculated as the total number of complaints per $1 million in direct private passenger auto insurance premiums written.
For New Jersey, the companies on our Ratings Tables with the lowest complaint rates are NJM and Plymouth Rock (High Point/Palisades/Teachers). AIG and Travelers have the highest complaint rates. For Pennsylvania, Allstate, State Farm, and USAA have the lowest complaint rates among the 20 largest companies; AIG, GEICO, The Hartford, and Metropolitan have the highest.
If the price is right and service appears satisfactory, your next question will be whether you can be confident that the insurer will not terminate your coverage or dramatically raise your rates because of accidents or traffic violations. Termination by your company at best is inconvenient and at worst can force you to pay rates hundreds of dollars higher when you find a new company or enroll in a special plan for high-risk drivers.
There are certain legal restraints on termination in Delaware, New Jersey, and Pennsylvania. It is relatively easy in all three states to cancel a policy during the policy's first 60 days while a company checks the accuracy of its policyholders' applications. Termination is then much more difficult. Even at the time of renewal there are restraints and certain procedures that must be followed.
In fact, except in cases of non-payment of premiums, termination is relatively rare. Accordingly, we don't recommend spending more than an extra $100 or $200 per year to have a company with a particularly good record of sticking by its policyholders through a string of accidents or violations. And you shouldn't have to pay even that, since some of the lowest priced companies get high ratings on our policyholder survey for their termination practices.
On the survey, we asked policyholders who had made claims to rate their companies on "not unreasonably cutting coverage." You can see the results on our Ratings Tables. The table shows the percent of survey respondents who rated each company "superior" on this question.
Of course, termination by a company is not the only disruption you might experience. If a company raises your rates dramatically in response to an accident or violation or two, you may be faced with having to terminate on your own, or take a big hit to your budget. On our customer survey, we also asked consumers to rate companies on "not unreasonably raising premium." That is the question on which most companies scored lowest. There was big company-to-company variation, with over half of the companies rated "superior" by less than 60 percent of their surveyed policyholders.
In shopping, you will want also to be alert to news of a company's financial instability. You will not want to sign on with a company that may soon have to cut many policyholders or raise prices sharply to stay alive. Nor do you want a company that may go out of business soon, forcing you to begin your shopping again. This is, of course, more of a concern now than a few years ago.
On the other hand, there is no reason for great anxiety about insurer stability. If a company goes bankrupt, policyholders may have to wait to recover money owed them but generally are protected from major losses. A special "insolvency guaranty fund" exists in every state with the duty to assess all insurers doing business in the state on a pro-rata basis to pay off all outstanding claims of an insolvent company and reimburse each policyholder's paid-in premium. There is a $300,000 limit on most covered claims, with no deductible, in Delaware and Pennsylvania. Paid-in premium reimbursement is subject to a $10,000 per policy maximum in Delaware and Pennsylvania, and in Delaware there is a $100 deductible. In New Jersey, there is a $75,000 limit on auto claims and paid-in premium reimbursement, with no deductibles.
You can check on a company's financial soundness using any of several sources:
You should be able to find copies of ratings from at least one of these sources in the reference section of your local library. If you are unable to find them, or if the ratings in your library are outdated, you can contact the services directly. All four services will provide ratings over the phone or on the Web. On the Web, you can learn about the specifics of the rating criteria each of these sources uses.
Some individuals—usually the young and those with records of accidents or violations—find it difficult to locate a company that will agree to insure them.
The only answer if you are one of these "high-risk" individuals is to shop. Try several of the major groups and ask that you be considered for their "preferred," "standard," or "non-standard" plans. Then try the special publicly created insurance arrangement—the "assigned risk" plan—in each state: the Pennsylvania Assigned Risk Plan (PA ARP), the Delaware Automobile Insurance Plan (DAIP), and the New Jersey Personal Automobile Insurance Plan (PAIP). These plans are open to licensed drivers who can't get coverage through the regular market. An agent or broker contacts the plan on the driver's behalf and drivers are then assigned to regular insurance companies. Each company is assigned a pro-rata share of policyholders according to its share of business in the state, and the policyholder pays the same premium no matter what company he or she is assigned to.
Don't assume that because you have been turned down by one "preferred" company you must turn to a high-risk company or the assigned risk plan. Companies' standards for accepting new policyholders vary widely and change from day to day as their rates and volume of business change. To enhance your chances, remind an agent that you or members of your family have other business with a company—for instance, a homeowner's policy or automobile policies for other drivers. On the other hand, don't stop shopping even if you are accepted by a "preferred" company. Sometimes the high-risk companies or the assigned risk plan offer better rates; the PA ARP has a "clean risk" option with lower rates than its regular assigned risk policies. If you must join the assigned risk plan at a very high price, try to get other coverage after a year.
Delaware Department of Insurance
841 Silver Lake Boulevard,
Dover, DE 19904
800-282-8611 or 302-674-7310
www.delawareinsurance.gov
New Jersey Department of Banking and Insurance
P.O. Box 471
Trenton, NJ 08625
800-446-7467 or 609-292-7272
www.state.nj.us/dobi/
Pennsylvania Insurance Department
State Office Building, Room 1701
1400 Spring Garden Street
Philadelphia, PA 19130
215-560-2630
www.ins.state.pa.us