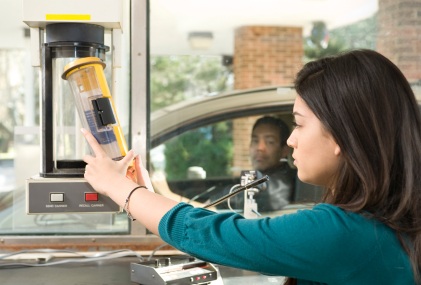 You pay bills online. You help save rainforests by having statements emailed to you. You make deposits, transfer funds from one account to another, and even open new accounts without ever speaking to anyone at your bank. But sometimes you have a question. Or need advice. Or want to execute a transaction that just can't be handled electronically. That's when you need good old-fashioned service.
Although ratings we receive from area banking customers indicate many banks have apparently lost the human touch, we've also found you can still find quality service at others. Our Ratings Tables show the results from our surveys of area CHECKBOOK and Consumer Reports subscribers in which we asked them to rate banks and credit unions they have used "inferior," "adequate," or "superior" on various aspects of customer service. For each of these aspects of service, our Ratings Tables report the percent of customers who rated each institution "superior" (as opposed to "adequate" or "inferior"). We have reported results for all banks and credit unions for which we received 10 or more ratings. (For more information on our customer survey and other research methods, click here.)
At the time of our last full, published article, for "knowledge of staff," for example, Heritage Bank, Timberland Savings Bank, and USAA Federal Savings Bank were all rated "superior" by more than 85 percent of their surveyed customers. On the other hand, Bank of America, Chase, Keybank, U.S. Bank, Viking Community Bank, and Wells Fargo each received "superior" ratings for this aspect of service from fewer than 55 percent of its surveyed customers.
You'll notice that none of the area's largest banks rates tops for service. The highest rated banks all have 20 or fewer branches. Also, a number of credit unions got relatively high ratings. But not all small banks and not all credit unions scored so well.
Even among the area's largest banks, there is substantial bank-to-bank variation. For example, Wells Fargo was rated "superior" for "overall service" by 56 percent of its surveyed customers, compared to only 34 percent for Chase.
Our Ratings Tables also report our count of the number of branches each bank has in the Puget Sound area, and in which parts of the area the bank has branches. Keep in mind that locations open and close frequently. Also be aware that at many credit unions, customers can use "shared branches" to make a deposit, make a withdrawal, transfer funds, etc. When we made our counts of branch locations for each bank, we did not take into account shared branch arrangements.