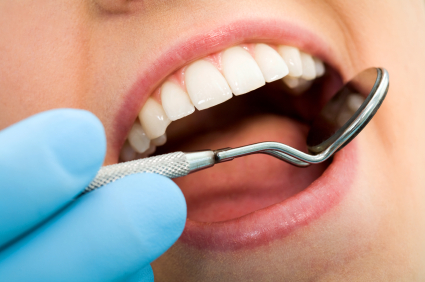 How do I find a high-quality dentist for routine care?
One way is to ask friends for recommendations. We have asked more than 8,500 friends on your behalf by surveying Twin Cities area CHECKBOOK and Consumer Reports subscribers. Our Ratings Tables list the ratings we've received for dentists who have been rated by at least 10 patients.
Many dentists were rated "superior" for "overall care and service" by more than 95 percent of their surveyed patients. In contrast, many other local dentists received such favorable ratings from 65 percent or fewer of their surveyed patients.
You will want a dentist who:
Takes an accurate medical history at the initial exam and updates your history at each subsequent exam.
Offers thorough, up-to-date instruction on how you can care for your own teeth.
Asks questions and carefully inspects your mouth during each exam, including screening for oral cancer.
Explains treatment options and provides a written treatment plan prior to major procedures.
Shows concern for your safety by covering you with a lead apron during x-rays and wearing a mask and gloves during treatment.
Avoids causing you discomfort-by working efficiently and gently, observing you closely, and providing appropriate painkillers.
Provides technically competent treatment that produces a comfortable bite and nicely finished tooth surfaces.
Is available for appointments when you need them.
Keeps down time in the waiting room and delays in the chair.
Is pleasant to deal with and maintains a pleasant, clean office and pleasant staff.
Our survey asks about all these aspects of care and service. When getting references from friends, ask how their dentists rate on all these qualities, not just: "How do you like your dentist?" Once you have selected a dentist, continue to assess how well the dentist performs and, if not well, consider making a change.
How do I find a dentist who charges reasonable fees? Do I have to pay more to get quality?
If you don't have dental insurance, you'll want to check prices. We found that some dentists charge more than twice as much as others for the same procedures. For example, prices for a routine examination and cleaning ranged from less than $50 to over $150, and charges for a porcelain crown for an adult molar, including post and core, ranged from $1,000 to $1,850.
Fortunately, using a dentist with low fees doesn't mean you have to forsake quality. We collected sample fees from area dentists and found that many of the dentists who receive high ratings on our surveys of patients also charge below-average fees. We found many top-rated dentists have low prices.
You can compare prices by calling and pricing a few sample services; we found many dental offices will share pricing information over the phone. To get you started, we list fee information for dentists who voluntarily submitted it to us. We also list fee information our telephone shoppers collected (without revealing their affiliation with CHECKBOOK) from a sample of other dentists.
What if I need a specialist?
Although you'll want to use your general-care dentist for routine procedures like cleanings and most restorations, you'll want to consider using a specialist for extensive procedures like oral or periodontal surgery, implants, extensive bridge work, and difficult root canal therapy. Since your general-care dentist may also offer these services, you may have to weigh the pros and cons of using your general-care dentist versus using a specialist.
One way to find a good specialist is to ask your general-care dentist, or you might call offices of top-rated dentists listed in our Ratings Tables for suggestions. Our listings of top dental specialists reports the names of specialists mentioned most often when we surveyed area dentists and asked them to name specialists in each of several fields whom they would consider most desirable for care of a loved one.
Ask specialists you are considering about their training and how frequently they perform the procedure you need. You can also get informal feedback from former patients of Endodontists, Oral Surgeons, Orthodontists, Periodontists, and Prosthodontics in the subscriber comments posted in our Neighbor-to-Neighbor area.
Be sure to ask about price because, even among well-qualified dentists, major differences exist.
Regular brushing, flossing, and periodic trips to the dentist are likely to prevent a good deal of suffering down the road. So why do many people avoid the dentist like the plague? For some, it's busy schedules; for others, it's anxiety; for still others, it's the high fees. But matching your teeth with the right dentist might get you there on a more regular basis.
This article should help. Our Ratings Tables list dentists who received at least 10 ratings from patients on our surveys of consumers. We also review points to keep in mind when choosing a dentist, ways to keep costs down, dental diseases and how they can be treated, and how best to care for your own teeth.
Our Ratings Tables list dentists who received 10 or more ratings from patients in our surveys of area CHECKBOOK and Consumer Reports subscribers.
Keep in mind that the survey responses are inherently subjective. Because the relationship between a patient and dentist is very personal, a dentist our survey respondents liked may not be right for you. (We discuss other limitations on our customer survey results and other research here).
There are substantial differences in ratings from dentist to dentist. Many dentists were rated "superior" (as opposed to "inferior" or "adequate") for "overall care and service" by more than 95 percent of their surveyed patients. But many other local dentists received such favorable ratings from fewer than 75 percent of their surveyed patients.
The specifics to check on each dentist are discussed below.
The greatest service your dentist can provide is helping you avoid treatment. One key to prevention is regular "scaling" by a dentist or hygienist to remove whatever calculus (hardened plaque) has accumulated on your teeth. Another is diagnosis and treatment of decay and gum disease at an early stage.
Because these aspects of prevention require regular dental office visits, look for a dentist who has a system to notify you when it's time for a visit. But all patients don't need preventive visits with equal frequency. Patients with healthy gums who accumulate plaque and calculus slowly can go a year or more between appointments, while others should visit the dentist every three months. Your dentist should tell you how often to visit, why this is the right interval for you, and how you will be notified that it's time for a visit.
But more important than anything the dentist can do for you is what you can do for yourself. Your dentist or hygienist should thoroughly explain proper brushing and flossing techniques and advise you on selecting a toothbrush, floss, toothpaste, and other supplies. Equally important, the dentist periodically should have you demonstrate your brushing and flossing techniques so that he or she can suggest improvements. Despite its central importance, many dentists fall short on this aspect of care.
The dentist should also discuss available fluoride treatments and offer to apply sealants to children's teeth—and perhaps to adults' teeth as well.
Dentists who are flawless technicians are of little use if they overlook problems requiring treatment. Good diagnosis is essential to good treatment.
Your dentist should maintain a written record of your dental history, starting with taking your complete dental history at the initial examination. Knowing your history of toothaches, swelling, bleeding gums, and other problems alerts the dentist to possible trouble areas. Medical factors such as drug allergies and a history of rheumatic fever or diabetes may also affect your dental treatment. The dentist may request copies of recent x-rays and other records from your previous dentist, who in turn should release them with your permission.
At each examination visit, the dentist should inspect the soft tissues of your mouth, tongue, lips, cheeks, and salivary glands. This is the way to detect oral cancer, diagnosed in nearly 37,000 adults in the U.S. each year. The dentist should then examine your teeth for cavities and have you close your mouth and move your jaw from side to side to check your bite and jaw joints. Finally, the dentist should check your gums by using a metal probe to measure the depth of the pocket between your gums and teeth (two or three millimeters is normal).
The dentist should also check for or ask you whether you have observed any of the following signs of disease:
Bleeding, swollen, or inflamed gums;
Loose teeth;
Continual bad breath;
Bad taste in your mouth;
Pain when eating sweets or drinking hot or cold liquids; or
Pain when chewing.
The dentist should take a full set of x-rays (14 to 20 images) or a panoramic x-ray every three to five years (and more often if you have a history of serious periodontal or cavity problems). X-rays help dentists detect cavities, remote deposits of calculus, bone loss around the teeth, abscesses of the tooth tip, impacted teeth, retained roots, cysts, and tumors of the jawbone. A limited set of x-rays (two to four images called "bitewings") should be taken more frequently to detect cavities only. Whenever you are x-rayed, the dentist should protect you with a lead apron.
If examination reveals dental disease, a number of treatment alternatives may be available. A tooth with a large cavity, for example, can be treated with a filling, by root canal therapy and a crown, or by extraction. Your dentist should be able to explain the pros and cons of a wide range of old and new technologies, such as implants, bonding, various restorative materials, and evolving approaches to treatment of periodontal diseases.
Because different treatments for the same condition differ in cost, discomfort, inconvenience, and implications for your long-term oral health, you alone—with information and advice from your dentist—must decide which treatment is right for you. You would expect an auto body shop to explain fully the pros and cons of hammering out dents versus replacing fenders; you should demand at least as much from a dentist—and expect him or her to deliver the explanation in language you can understand.
Keep in mind that because alternative treatments require more or less of the dentist's time and, therefore, higher or lower charges, the advice may be colored by self-interest. Be suspicious if a new dentist recommends far more treatment than did previous dentists—for instance, if suddenly many silver fillings need to be replaced, many teeth need to be crowned, or your gums need extensive surgery—though in some cases such extensive treatment is appropriate.
This is an area where we have received frequent complaints from subscribers, including comments like the following:
"They're all about making money. Walking into his office is like stepping into an infomercial. They have tons of products to sell. They also are quite focused on high dollar preventative care and unnecessary procedures (replacing fillings that are not in need of replacement, etc.)."
"Always trying to up-sell additional procedures—and max out our insurance every year."
"He tries to push cosmetic services even when you clearly state you are not interested."
"Felt like they were more interested in selling us another service than they were in taking care of our needs."
"She performs unnecessary procedures, such as x-rays every six months and fluoride rinses, and when you refuse she is upset with you. She is not good at explaining options and costs."
"Every appointment I ended up needing work. I never had a cavity before going [there], and haven't had a filling since I left. In the two years I was a patient, I felt [the dentist] was overanxious to find small flaws to work on, fill, seal, etc."
"Get ready for the up-sell!"
To help you decide on a treatment, your dentist should fully describe the condition of your mouth and the corrections needed. It is good practice for the dentist to provide a written treatment plan (though there may be a charge for it). If the proposed treatment is extensive, consider getting a second opinion. Dentists often refer patients to specialists for difficult root canal treatment (endodontist), gum surgery (periodontist), moving multiple teeth (orthodontist), or removing impacted teeth (oral surgeon). Discussing treatments with the specialist, as well as your general dentist, may yield a balanced judgment.
Unfortunately, however, the situation is replete with conflicts of interest. The specialist has an interest in recommending extensive and complex treatment that only he or she can provide. The general practitioner, on the other hand, may never raise the option of using a specialist, rather than sacrifice the opportunity to treat you. As some dentists become increasingly hungry for business, these conflicts become more intense.
When seeking a second opinion, the best strategy is to seek consultation from an entirely independent dentist, informing this dentist in advance that you will not use him or her for whatever treatment you require. Your regular dentist should be willing to forward x-rays and exam results to another dentist for review.
To find a good specialist, consult our listings of top dental specialists . We list dentists who were mentioned most often when we surveyed area dentists and asked them, for each of several dental specialty fields, to name one or two specialists whom they considered most desirable for care of a loved one.
While most patients are satisfied with the results of their dental care, don't assume all dentists are equally competent and careful—and don't assume anyone is holding dentists accountable for their work. The vast majority of dentists practice in their own offices and receive little or no peer review.
Even when a dentist's peers do observe low-quality work, patients are not likely to know about it. For some time, the dental code of ethics prohibited dentists from "referring disparagingly, orally or in writing, to the services of another dentist, to a member of the public." The code now states that dentists "are ethically obligated to identify and report suspected cases of abuse and neglect to the same extent as they are legally obligated to do so in the jurisdiction where they practice." But many dentists will steer clear of such controversy, or fail to report suspected problems because patients wish to keep the matter private.
The local dental societies have established patient relations and peer review systems to investigate patient complaints and offer mediation between patients and dentists who are members. The Minnesota Board of Dentistry handles complaints against all dentists, and has the authority to take disciplinary action against them.
It's unclear whether most credentials are fair indicators of a dentist's skill. While all practicing dentists must be licensed, licensure is no guarantee that a dentist will practice good dentistry over time. Although license renewal requires area dentists to complete at least 75 hours of continuing education every five years, it entails no check on the quality of care a dentist provides. Some dentists have suggested that, rather than having regular re-licensure, the public would be better served if boards of dental examiners periodically inspected offices unannounced and reviewed selected patients. But this doesn't happen today.
Don't be overly impressed by a dentist's membership in professional societies and associations until you ascertain the qualifications necessary for membership. While some organizations require continuing education, others require only that a dentist be licensed and regularly pay dues.
Does a dentist's affiliation with other dentists in a group practice contribute to quality? In theory, dentists can share knowledge, review each other's work, and cover for one another in case of emergency. Our Ratings Tables do not include information on this point, but when we have looked at this issue in the past we have found that dentists practicing in groups scored no better than solo practitioners on our patient surveys.
Still another criterion is the kind of warranty a dentist will offer. Few dentists will guarantee their work for a specific length of time. Some say they will guarantee work but give only an approximate time period—and we have found almost no dentists who would put a guarantee in writing. Among dentists who do offer guarantees, about half offer a five-year guarantee for crowns and "about" two years or less for fillings. In looking for a dentist, you might ask candidates if they offer warranties for several common restorations, but you're unlikely to get concrete guarantees.
If you do find a dentist who will give a warranty on his or her work, get it in writing—including a description of the problem as it currently exists, proposed treatment, expected costs, expected results, and a specified period during which the dentist will replace free of charge work that proves to be defective. Bear in mind, of course, that any warranty will be subject to reasonable wear and tear and that a crown might not be covered, for example, if you regularly open bottles with your teeth.
If you need a specialist's treatment, you might check whether the specialist has been board certified by the appropriate dental specialty board, for example, the American Board of Endodontics. Certification indicates that the specialist at some time took advanced training and passed a difficult exam; some boards require periodic testing for renewal of certification. Compared to medical doctors, relatively few dentists get board certified.
At least as important as any other information will be your own judgment, or the judgment of friends who have used the dentist. Here are a few points to check:
How does your bite feel? If your teeth don't fit together properly, it may mean that a filling or other restoration is not carved down properly.
Is the tissue around the tooth healthy? Bleeding may be a sign of gum disease, or it may indicate that a crown or other restoration is irritating your gum.
Does the treated tooth look like a tooth? A properly constructed crown or filling should fit the original contour of the tooth it covers. One that appears to have been "pushed" on may represent sloppy work. Veneers should closely match your natural teeth.
Does dental floss or your tongue catch on the tooth? If so, the work has not been properly contoured and finished. If dental floss catches, so will food particles.
Did the dentist take the time to polish your fillings? Polishing a filling not only improves the appearance; it actually extends the life of the filling.
Do you feel pain when drinking hot or cold liquids? Although there may be some temporary discomfort after dental treatment, continuing pain or extreme sensitivity may indicate remaining decay or an improperly sealed filling (but it may also mean that you have an abscess because your tooth was not treated soon enough).
Was any debris left in your mouth after treatment? The dentist should be sure to remove all metal and composite scrapings from your mouth.
How long does your dental work last? Although most dental restorations (crowns, fillings, etc.) are not meant to last forever, they should last a reasonable length of time. Composite (tooth-colored) fillings should last six to eight years, amalgam (silver) fillings eight to 12 years, and crowns 12 to 18 years. Larger fillings and crowns will not last as long as smaller ones, since less of the tooth's structure remains in the mouth. Regularly brushing promotes longevity of crowns and fillings; grinding your teeth or chewing on ice or hard candy may significantly shorten their life. Given proper care, a well-done crown could last a lifetime.
Like any other medical procedure, dental treatment involves the risk of complications or medical emergency. In addition to being prepared to handle such situations, your dentist should expose you to as few risks as possible during treatment.
To protect both you and the dentist from infectious disease, your dentist should wear latex gloves and a mask when treating you. For the dentist's protection, safety glasses are also recommended.
Another concern is the safety of dental x-rays. X-rays are very useful: in addition to detecting cavities, they help the dentist uncover such problems as damage to the bony support of teeth caused by periodontal (gum) disease, impacted teeth, and tumors. With x-rays, dentists can detect these problems early enough to prevent serious damage that might involve a great deal of time, expense, and risk.
However, the harmful effects of high doses of radiation have been known for many years, and the risk of low doses—such as those emitted during dental x-rays—is now considered greater than was once thought. Nonetheless, the exact extent of the risk remains uncertain, and the potential benefits often greatly outweigh the risks. To put the risk in proper perspective, remember that each of us is exposed daily to many sources of radiation—television sets, natural gas from stoves, galactic radiation (especially in high-altitude locations), and others—that may be as dangerous as dental x-rays. Nonetheless, you want your dentist to take reasonable steps to minimize risk.
Lead aprons and collars, which protect other areas of the body from exposure during dental x-ray procedures, are by far the best and easiest forms of protection. If your dentist does not offer you a lead apron, ask for one.
Other risks of dental treatment—anesthesia mishaps and complications related to infections—are minimized by a dentist's taking a careful medical history that notes allergies, a history of rheumatic fever, and other danger signals.
Finally, cleanliness is critical. Proper sterilization of equipment will kill all living organisms that can cause serious medical problems. Dental equipment should be sterilized by using an autoclave, chemical vapor (or chemiclave), or a dry heat oven.
Remember, common sense suggests that a dentist who cares about the cleanliness of his or her office (and especially the lab) is most likely to show the same care with his or her instruments and hands. In our surveys, patients generally give their dentists high marks on cleanliness.
Researchers have found that nervousness or anxiety about pain has prompted about 30 percent of consumers to, at least once, avoid visiting a dentist for as long as possible. Given today's techniques, this is no reason to avoid the dentist's chair. Modern anesthetics and equipment minimize discomfort for even the most sensitive persons—but only if your dentist makes the effort.
Your dentist should offer you a choice of anesthesia and explain the effects of each type. A person who is extremely sensitive or anxious may request nitrous oxide ("laughing gas"). Others may be content with only a local numbing agent, such as lidocaine or carbocaine. Still others may want to avoid any numbness. Whether or not you choose to use a painkiller, your dentist should tell you how to signal if pain arises. Although the ratings in our survey for "gentleness" were generally very good, some dentists rated considerably higher than others—and a few received very low ratings.
Recently, more and more dentists use music or movies to help patients relax.
For most people, the less time in the chair the better. One timesaver is "four-handed dentistry," in which a chair-side dental assistant hands the dentist the proper instruments and otherwise tends to the patient's needs.
While most of us think of the discomfort associated with treatment, dental problems—cavities, broken teeth, etc.—can also be very painful. Because you may need emergency treatment if such pain occurs, ask any dentist you are considering how you would get help in an emergency.
While dental health, physical comfort, and budget may be your chief considerations in choosing a dentist, the convenience and atmosphere of the dentist's office are important, too.
If the office is too far away, or appointments too difficult to schedule, you may delay needed dental visits. Our Ratings Tables show how patients we surveyed rated their dentists on "arranging an appointment quickly when needed." You can check the scheduling lag of various dentists by calling to inquire about an appointment.
Your wait in the dentist's office can be more disconcerting than the wait for an appointment. Especially annoying are dentists who jump from chair to chair, wasting your time and no doubt losing the concentration needed for effective treatment. Surveyed patients also reported how dentists stacked up on this type of delay.
In terms of office atmosphere, the main considerations are cleanliness and the personalities of the dentist and staff. You can easily assess cleanliness—which is important for health as well as atmosphere—by questioning other patients and keeping your eyes open on your first visit. The dentist's personality is a little more difficult to gauge. Some perfectly good dentists will make you uncomfortable, while you will immediately like and trust others. After treatment, you can decide how you feel about a dentist personally, but you can improve your odds of liking a dentist by speaking with him or her on the phone or in person before making your choice.
When choosing service providers, especially health care providers, you probably care most about service quality. But for many patients, especially those without dental insurance, cost matters also. And you can have both high quality and low cost. We found that many dentists who rated high on all aspects of care and service by their patients also had below-average fees. In fact, we find little quality-price correlation among dentists: high-rated dentists are about as likely to quote lower-than-average fees as dentists who receive poorer ratings from their patients.
Table 1—Low, Average, and High Fees Charged by Area Dentists for Some Illustrative Procedures

Procedure
Low fee
Average fee
High fee
Comprehensive oral exam for a new adult patient, including cleaning
$71
$162
$205
Periodic oral exam for an established adult patient, including cleaning
$43
$137
$173
Full-mouth x-rays—complete series, minimum of 14 films including bitewings (digital or conventional)
$95
$124
$167
Bitewing x-rays—four films
$43
$56
$112
Comprehensive oral exam for a new child patient (10 years old), including cleaning
$55
$128
$182
Periodic oral exam for an established child patient (10 years old), including cleaning
$42
$108
$134
Topical fluoride application for a child (10 years old)
$21
$41
$62
Sealant, per tooth, for a child (12 years old)
$33
$49
$70
Two-surface composite filling on an adult molar
$166
$234
$362
One-surface composite filling on an adult molar
$110
$167
$241
Two-surface amalgam filling on an adult molar
$14
$151
$220
One-surface amalgam filling on an adult molar
$77
$117
$160
Simple single root canal on an adult premolar, excluding any restorative work
$576
$800
$1,159
New porcelain crown for an adult molar, including post and core, fused to high noble metal
$1,009
$1,358
$1,850
As you can see on our Ratings Tables, some dentists who got high ratings on our survey of patients also have below-average prices. We have price information only for some of the dentists for whom we have patient ratings, so there are no doubt many other dentists who rate high for quality and also have below-average prices.
Choosing a low-priced provider is just one way you can keep dental costs down. Below we discuss other steps you can take.
Brush, brush, brush.
Good preventive care is by far the best way to save money. Regular brushing, flossing, and professional cleanings will help you avoid future expenses for treatment and restorations. See What to Do on Your Own for details.
Ask dentists to describe alternative treatments for any condition.
Look also for signs of individually tailored treatment—for instance, scheduling different intervals between visits depending on the patient's propensity for dental disease, and calling for a complete x-ray survey no more than every three years unless special circumstances require more frequent examination.
When evaluating candidates, ask about fees for a few common procedures, such as those listed in our cost comparisons.
Many dentists readily provide such information to potential patients. Our Ratings Tables indicate the dentists for which we have collected fee information. You can see the specific fees for these dentists in the details you see when you click on dentists' names on our Ratings Tables. (Click here for further discussion of our information on dentists' prices.)
Request written treatment plans and estimates in advance.
Almost all dentists will provide estimates for free. Even a modest fee for a written estimate will prove worthwhile if it helps you avoid an unpleasant surprise after the work is done.
Get a second opinion.
Regardless of what a dentist charges, dentistry will cost too much if you are over-treated. Probably the most underused consumer tool in dentistry, a second opinion before agreeing to costly treatment can help you make sure you get appropriate, reasonably priced care. It can also be useful leverage if a dispute arises later. Be sure to consult a dentist who is independent of your own dentist, and tell this other dentist in advance that you will not be using him or her for the treatment or procedure. If opinions differ, weigh each dentist's reasons—and possibly get still another opinion if the recommended work is extensive.
Getting a written treatment plan and a second opinion protect both your oral health and your wallet. Treatment plans and final bills should itemize costs. Dentists should not make it uncomfortable for you to discuss costs and should be willing to work out payment plans or alternative treatments if the costs exceed your means.
Consider asking for a warranty.
Only a few dentists offer written warranties; more should—at least on major restorative work, such as bridges and crowns. Even if a dentist won't provide a written warranty, discuss your expectations and get the dentist orally to agree that he or she will replace work that fails much sooner than normal if you care for your teeth properly. Regardless of what agreement you have in advance, don't hesitate to ask for a free replacement if a restoration doesn't last as long as it should.
If you switch dentists, have the new dentist obtain your records from your previous one.
Doing so may spare you the cost of some procedures. For example, unless your new dentist has reason to take new ones, full-mouth x-rays taken by a previous dentist are usually good for three to five years. Your former dentist is ethically bound to pass along x-rays and other records.
Ask about specials and discounts.
Some dentists offer periodic specials on certain procedures to encourage patients who have been putting off dental work to go ahead and get it done. Others advertise low-priced package deals including examination, cleaning, and x-rays to attract new patients. To save time and money in collecting unpaid bills, many dentists offer discounts for payment at the time of service. Some offer discounts to special groups, such as senior citizens, certain professionals, fire and police personnel, students, persons with limited incomes, etc.
If you have dental insurance, make sure you understand the benefits and limitations.
Insurance benefits vary greatly from policy to policy. You may be able to spread extensive treatment over a number of years to take full advantage of your yearly benefit maximum. If your plan ties into a group of participating dentists who accept a specified fee schedule, you'll save by using one of these dentists. And if you are eligible for Medicaid, choose a dentist who participates in that program.
Consider joining a prepaid dental plan.
If you don't mind restrictions on your choice of dentist, you are likely to save money by subscribing to a prepaid plan, particularly if you have a large family or require frequent dental care and will use the benefits fully. Click here to see the levels of savings for typical families enrolled in some locally available prepaid plans. A prepaid plan probably won't save you money if you already have employer-provided dental insurance coverage. Also, make sure your dentist doesn't treat you too hastily because your case pays less than a regular fee-for-service case.
Consider getting treatment at a dental clinic.
To provide their students with hands-on experience, dental schools operate clinics where students treat patients under the supervision of dental school faculty. The University of Minnesota operates such a clinic. We've found prices at dental clinics to be significantly lower than average prices for dental practices. Keep in mind that if you need extensive treatment, it is likely to take longer at a dental school clinic than with a private dentist.
Prepaid dental plans typically cover most or all of the cost for routine examinations and cleanings, and offer lower-than-average fees for more expensive treatments-if you use participating dentists.
Whether these plans will work for you depends on how much dental service you expect to use. This table shows our comparisons of costs for two sample families-a high-use family and a low-use family-along with average fees for Twin Cities area dentists for common services, costs of some prepaid plans, and how much each family would save by enrolling in each plan.
As you can see, our hypothetical low-use family would save money if it elected any of the prepaid plans. Indeed, using Careington would save this family $267 for the year compared to paying out-of-pocket with no plan.
Any of the plans would save our hypothetical high-use family even more. Most striking, Careington would save this family $2,356 for the year.
If your employer provides dental insurance, you probably don't need a prepaid plan. Your employer-provided insurance plan will already substantially reduce your costs, so there is relatively little room for a prepaid plan to save you.
An important consideration in deciding whether to enroll in a prepaid plan is the number and quality of participating local dentists. If a dentist you like doesn't participate, that's a reason not to join a plan, and most plans have few top-rated dentists.
(Note: Costs shown on the table for some plans were those reported on www.dentalplans.com.)
Contact Information
Careington
www.careington.com
800-400-8789
Dent-All Available through
Dentalplans.com
888-632-5353
HumanaOne
www.humana-one.com
866-215-6839
Patriot Plan Plus Available through
Dentalplans.com
888-632-5353
UniCare 200
www.unicare.com
800-627-0004
To make good decisions about dentists and dental treatments—and do as much as you can on your own to maintain your dental health—it's useful to know a little dental science.
Throughout recorded history, tooth decay (dental caries) has probably caused more pain than any other infectious disease. Fortunately, much progress has been made, especially on behalf of children: today over half of school children ages five to 17 are free of decay in their permanent teeth. But decay remains a serious problem, and still causes much tooth loss.
By age 17, more than 75 percent of children have caries, and over 90 percent of adults have either untreated decay or fillings (evidence of past decay) in the crowns of their teeth. A particular problem among adults is root caries—difficult-to-treat decay that occurs in areas where gums have receded. More than 20 percent of adults have root caries.
How It Gets There
Bacteria cause dental caries, but most oral bacteria don't cause decay. The chief culprit is the bacterium Streptococcus mutans (S. mutans).
To do its nasty work, S. mutans must find a way to cling to the surfaces of your teeth. It does this by converting sugar into sticky lengths of molecules that attach to tooth surfaces, along with other substances present in the mouth, to form plaque, a gelatinous mat of microorganisms and other matter.
S. mutans is tough. It must manage to stay alive in an acid environment, tide itself over during periods when nutrients (primarily the sugar you eat) are lacking, survive with the low levels of oxygen that occur at deep levels of plaque, and withstand assaults from your body's various defenses.
The bacterium does its damage by producing acid from the sugars you eat. When sufficiently strong, the acid causes the calcium and phosphorus that compose the hard surface of your teeth—the enamel—to dissolve. Each time you feed S. mutans by putting foods containing sugar into your mouth, the acid content of the plaque rises sharply, then returns to a harmless level after about 20 minutes. It rises further and subsides more slowly in individuals who are unusually susceptible to caries.
At first, decay just weakens the enamel and makes it more porous, but it eventually breaks the enamel and moves into the dentin—the softer, bonelike material beneath the enamel. If a dentist's drilling and filling do not stop it, the decay quickly spreads through the dentin into the tooth's pulp, which contains nerves and blood vessels. You will probably feel pain at this point, and the tooth will require root canal therapy to be saved.
How Your Body Fights Back
Fortunately, your body does not stand still for the onslaught of S. mutans and other decay-causing bacteria. Indeed, if it did, the life of your teeth would be measured in days.
Your saliva helps in many ways, for example, by washing away both acid and clusters of acid-producing bacteria. Saliva also contains chemicals that neutralize acid and kill bacteria—by breaking down bacterial cell walls, for instance. In addition, saliva contains antibodies that inhibit the bacteria.
Your teeth can also fight back by repairing themselves over time. When acid levels are high, calcium and phosphorus are dissolved away, but later these minerals, which are held in solution in the saliva, return to "remineralize" the tooth. In effect, it is a swinging pendulum: your tooth's enamel weakens and then restores itself as the acid level of your mouth rises and falls. If your saliva contains fluoride, the remineralization process occurs more rapidly and produces a stronger enamel structure. Without fluoride, this process moves at a slower pace.
Fluoride
The magic ingredient in caries prevention, fluoride contributes in several ways. First, when swallowed, it enters the bloodstream, which carries it to developing teeth and bones. Developing teeth incorporate the fluoride into their enamel, making it stronger and less soluble. Second, fluoride that reaches the surface of erupted teeth speeds the remineralization process and results in stronger remineralized enamel. Third, some evidence indicates that fluoride retards the development or the activity of decay-causing bacteria.
You can get the benefits of fluoride many different ways—from fluoridated toothpaste and mouthwash, topical fluoride treatments, dietary supplements, and fluoridated water. All these sources of fluoride help prevent or reduce tooth decay.
The most important and cost-effective way to obtain fluoride is from a community's water supply (some water supplies naturally contain optimal fluoride levels). Even individuals who get fluoride from toothpaste and other sources benefit from fluoride in the water supply, experiencing a 20 percent to 40 percent caries reduction compared to what they would otherwise experience. This caries reduction is achieved with minimal costs.
While most public water supplies are fluoridated, some dentists have recently reported an increase in patients' tooth decay, which they largely attribute to some families' relying on bottled water or water filters, rather than tap water. If your family rarely uses tap water, consider taking fluoride supplements.
For children, fluoride treatment usually is worthwhile; almost all Twin Cities area dentists charge an additional fee for this treatment, but the fee usually is only $35 to $45. Although most studies of fluoride's effectiveness have focused on children (since caries activity is more common in children than in adults), strong evidence indicates that use of fluoride toothpastes and topical fluoride treatment by dentists can also reduce decay activity in adults.
Though fluoride offers many benefits, some caveats are in order. Children who ingest too much fluoride while their teeth are developing can contract a condition called fluorosis, a staining and pitting in tooth enamel. The level of fluoride content set in public water supplies should not cause fluorosis, but check with a dentist or physician before giving fluoride tablets to your children. Also, be sure children don't swallow fluoride-containing toothpastes or mouthwashes.
Sealants
Fluoride is mainly effective on the flat surfaces of the teeth and does relatively little to reduce caries in the pits and fissures of the chewing surfaces of molars, where the majority of decay now occurs. But adhesive sealants—resins that harden in the pits and fissures of chewing surfaces—effectively can protect these surfaces.
To apply sealants, a dentist first prepares the tooth surface by dabbing on phosphoric acid, which etches the enamel and leaves a relatively porous surface to which the resin will adhere. Depending on the type of resin, it may harden on its own or require that the dentist expose it to a high-intensity light.
The key to success with sealants is getting the resins to adhere and last. How long the sealants are retained is largely a function of a dentist's choice of sealant material, technique in etching the teeth with acid, and degree of success in keeping teeth dry before applying the sealant.
An early concern was that sealants might cover up incipient decay that goes undetected before sealant application but progresses beneath the seal. But studies indicate that this is not a problem: if minor decay is shut in by sealants, the sealants cut off the decay-causing bacteria from nutrients and decay activity simply ceases.
A more recent concern was that the resins used in sealants might leach Bisphenol A (BPA), a substance that might have various harmful effects on human health, including child development. While the resins in sealants don't actually contain BPA, many of the old compounds used to make sealant resins would turn into BPA on contact with saliva. Most dentists now use sealants that contain no compounds that cause BPA—but ask your dentist about it to make sure.
For the most part, sealants are applied to children's teeth; sealants will not be effective for many adults because the resin will not adhere to the metal fillings that cover chewing surfaces. But if they can be applied, there appears to be no reason sealants won't protect the natural surfaces of adult teeth as well as they protect children's.
In short, sealants are an extraordinarily valuable preventive measure. One study by the Centers for Disease Control and Prevention found that children receiving dental sealants in school-based programs, in comparisons with children not receiving such sealants, had 60 percent fewer newly decayed pit and fissure surfaces in back teeth for up to two to five years.
While the use of sealants has increased in recent years (largely due to school-based delivery programs), about half the children in the U.S. still don't enjoy the benefit of this preventive measure. Clearly, parents should ask about sealants and ask their dentists to apply them—unless the dentist has compelling arguments to the contrary. Applying sealants is quick: one study found that it took an average of 15 minutes to apply four sealants. Our surveys found that sealants typically cost about $50 per tooth; you might save a lot more than that in the long run.
Diet
One of the most time-honored caries prevention techniques is controlling your diet. Generations of children have been told not to eat candy or snack between meals lest they suffer the consequences of "rotten" teeth. In general, this is good advice. But knowing what children shouldn't eat is not as simple as it sounds—and persuading them to do as their elders say is never an easy matter.
The contribution of sugars—especially sucrose—to tooth decay is well-documented. In clinical studies comparing groups of institutionalized patients who ate the same basic diet, significantly higher rates of caries appeared in those who ate sticky, sugary foods between meals. Review of the historical record shows that caries incidence jumped dramatically with the widespread availability of sugar in the 17th century, but that caries rates fall during sugar shortages—notably in Europe during the World Wars. And cross-cultural studies indicate a higher incidence of caries in industrialized countries than in less-developed countries where processed foods and sugars are less widely available.
While one sensible response to this evidence would be labeling food as to sugar content, sugar content itself is not an entirely accurate indicator. Tooth damage is also a function of how long a food remains in the mouth, whether particles stick to the teeth, how much saliva the food stimulates, and other properties. While one study of animals shows that a chocolate cookie with a soft filling has three times the decay-causing potential of a low-sugar cereal, not all results are so predictable. The study found that potato chips, despite their presumably low sugar content, have a relatively high decay-causing potential, while some relatively high-sugar snacks pose little caries risk.
One explanation is that some foods expose your teeth to sugar for longer intervals than others. For instance, although sugar-containing chewing gum contains a relatively small amount of sugar, it may be more harmful than a soft drink with a large amount of sugar because the chewing gum remains in your mouth so much longer. Also, some foods reduce the caries-causing potential of other foods; some cheeses, for example, have this favorable effect.
But even if labeling could accurately portray caries-causing potential, not everyone would give up the more risky foods. Another approach, therefore, is to make the foods differently, substituting harmless sweeteners for the more damaging forms of sugar. For example, xylitol, a sweet sugar alcohol, has less decay-causing potential than sucrose, and fructose is somewhat preferable to sucrose. Artificial sweeteners also provide a sweet taste without contributing to cavity risk, but other possible risks from use of these substances must be considered.
On the Horizon
Research continues on other approaches to caries prevention, including:
Development of a vaccine that will encourage the body to produce antibodies that inhibit S. mutans.
Development of a non-harmful strain of S. mutans that can be introduced into the mouth and occupy some of the tooth surface area otherwise colonized by the harmful strain.
Identification of non-harmful bacterial strains that are unrelated to S. mutans but compete for nutrients and surface space, and can be cultivated in the mouth.
Identification of molecules that can be included in foods that will fill up the tooth surface receptors to which S. mutans attaches.
Development of new antimicrobial chemicals that destroy S. mutans.
As more and more teeth withstand the threat of caries, a second type of threat must be confronted: periodontal disease, the disease of the gums, bone, and supporting structures around the teeth. Nearly 35 percent of adults over age 30 have experienced at least moderate periodontal attachment loss, and about 13 percent have suffered more severe periodontal destruction. Periodontal disease can result in pain, an unattractive appearance, and bad breath. Recent research has even associated periodontal disease with higher rates of premature birth in pregnant women, heart disease, and stroke.
How It Works
The most common destructive gum disorder is a progressive disease called chronic periodontitis. As with caries, periodontitis is caused by the bacteria that reside in the plaque that continually accumulates on teeth.
Periodontitis is preceded by gingivitis, a condition in which the gums are inflamed and may bleed during tooth brushing, flossing, or gentle probing. The inflammation is the body's response to bacterial infection. Gingivitis does not always lead to periodontitis, but periodontitis is always preceded by gingivitis. If the disease does progress, bacteria multiply, giving off products that erode healthy tissue, create periodontal "pockets," and separate teeth from their supporting structure. Eventually, if the supporting structure of gums, connective tissue, and bone is destroyed, the teeth are lost.
The bacteria also take their toll indirectly—by activating the body's immune system. Periodontitis is one of those diseases (rheumatoid arthritis is another) that subverts the body's defenses to attack the body itself. To attack the bacteria, the body dispatches white blood cells and antibodies, but they also—by emitting destructive enzymes and by other processes—contribute to the destruction of the bone and cartilage that hold teeth in place.
As with caries, specific types of bacteria in plaque are responsible for specific stages of gum disease.
But the presence even of the offending bacteria does not ensure tissue destruction. A small number of individuals appear to suffer no serious effects, even if gums are not cared for at all. What's more, in a given individual, the disease may advance, subside, and advance again as time passes. Indeed, within the same mouth, the disease may be advancing at some sites and in remission at others. Much remains to be learned about some individuals' predispositions to gum disease, the interaction between gum disease and changes in the body's immune system, the interaction among various types of bacteria, and how some harmless bacteria may at times gain dominance over their more destructive counterparts.
Prevention
The primary way to prevent gum disease today is to remove plaque and calculus (the hardened form of accumulated plaque) from tooth surfaces. Patients must carefully remove plaque each day before it hardens into calculus. For best results, patients are encouraged to use devices that can clean all surfaces of the tooth; these include a toothbrush, dental floss, and a toothpick or "Stim-U-Dent." In addition, a dentist or hygienist must periodically remove plaque and calculus from below the gum line, pockets, and other areas inaccessible to the patient. There is universal agreement that these procedures effectively protect against periodontal disease. In addition to their value in removing plaque, brushing and using a toothpick to stimulate the gums helps prevent disease.
Because the recommended self-care procedures require time and a reasonably conscientious and skillful patient, dental researchers are looking for easier solutions, such as—
Antibiotics. Tetracycline, for example, may be effective in reducing concentrations of harmful bacteria. But long-term use of antibiotics raises the dangers of toxic effects and the development of antibiotic-resistant bacteria. (Interestingly, tetracycline appears not only to have an antibacterial effect but also in very low doses to inhibit the formation of agents that destroy bone structure.) Low-dose tetracycline appears not to produce antibiotic-resistant bacteria.
Substances that prevent bacteria from binding to teeth. Research has already shown this to be effective.
Substances that break down the structure of plaque. The sticky lengths of molecules that make up the structure of plaque are assembled in a matrix that permits the flow of nutrients and destructive products to and from the resident bacteria. Theoretically, an agent might be found to alter this matrix structure, resulting in a less hospitable environment for the bacteria.
Bacteria that are harmless to the gums but destroy disease-causing bacteria, or take up the space and nutrients needed by the disease-causing bacteria.
Anti-inflammatory agents that reduce the immune response to bacteria and thus reduce the gum-destructive effects of the immune system.
Vaccines. As the roles of particular bacterial species in periodontal disease are identified, new vaccines against some forms of the disease may emerge.
Treatment
Treatment for periodontal disease consists of reducing or eliminating plaque, calculus, and the destructive products that appear as a result of plaque accumulation. In addition, treatment fosters the reattachment and growth of separated or destroyed gums, bone, and connective tissue.
The primary approach to periodontal treatment is the same as the prevailing approach to prevention: careful, regular cleaning by patient and dentist. The dentist must scale, or scrape, the teeth to remove plaque and calculus from all accessible surfaces and plane the accessible root to make it smooth. By removing harmful bacteria, these procedures make it relatively difficult for bacteria to reattach to tooth surfaces, allow harmless strains of bacteria to emerge as the area's dominant species, and facilitate the reattachment of connective tissue.
But these treatments have limitations. If pockets are sufficiently deep, it is difficult for the dentist to reach or inspect areas that need scaling or planing. Consequently, many periodontists resort to surgery. The old approach involved cutting gum tissue away from the tooth, then suturing the tissue back in place after the hidden pockets had been properly cleaned and planed. Many times the roots were exposed and teeth became very sensitive or prone to root cavities. Modern techniques are geared more toward bone grafting and tissue regeneration, where possible.
Despite substantial progress in the prevention of caries and gum disease, most Americans' mouths still bear witness to their ravages. Although the incidence of dental caries has fallen dramatically, about 70 percent of adults aged 35 to 44 have lost at least one permanent tooth, and about 30 percent of adults over age 65 are missing all their teeth. The usual procedures for repairing and replacing teeth have not changed in many years: drilling cavities and restoring with composite (tooth-colored) or amalgam ("silver") filling, root canal therapy, placement of crowns, insertion of fixed bridges or partial dentures, and use of complete dentures. But progress continues on most fronts.
Below is a brief discussion of several repair and replacement procedures.
Implants
Dental implantation is a common restorative procedure in which a dentist inserts an "artificial tooth root," usually made of titanium, into the jawbone. This artificial root can serve as the support for a crown or a bridge. If performed properly, the bone will heal directly to the implant material, and gum tissue will form a biological seal around the posts that protrude through the gums.
Implants aim to overcome some of the disadvantages of removable dentures. Because dentures are not permanently fixed in place, they can move when you speak, eat, or yawn. Dentures can also cause discomfort to gums when chewing or when food particles get lodged between dentures and gums. In addition, the bone that supports the dentures may shrink, resulting in a progressively looser fit and difficulty wearing the dentures.
The most common type of implant is a root-form implant. The below-gum portion of a root-form implant is inserted into a hole made in the bone. A post secured to this piece can then be used to secure a prosthetic device, such as a crown or a bridge, above the gum. The process involves inserting the implant and allowing the bone to attach to it over a period of three to six months before attaching the bridge.
While implants can have substantial benefits, the procedure is expensive—usually $2,000 to $3,000 for a single implant and more than $15,000 for multiple implants plus a complete set of artificial teeth for the lower jaw.
Root-form implants are 90 to 95 percent successful, the likelihood of success depending heavily on the skills of the dentist or dentists who perform the implant, the amount of bone available to place the implant, the patient's health, whether or not the patient smokes, the patient's motivation for self-care after the implant is inserted, and other factors. The main causes of implant failure are infection around the implant (similar to periodontal disease) and improper healing, preventing firm fixation of the implant in the bone.
If you pursue the implant option, carefully select the dentist or dentists to do the work. Implants have increased dramatically in popularity and now represent a lucrative opportunity for dentists whose incomes are suffering from stiff competition and reduced demand for cavity treatment. As a result, some of the thousands of dentists who have begun performing implants may not be adequately trained. Oral surgeons and periodontists who do implants at least have extensive experience in the surgical aspects of the process, dealing with gums and bones. But problems of implant rejection, effects of stress from the attached appliance, and other issues require specific knowledge and experience.
We recommend that you get more than one opinion as to whether you are a good candidate for an implant and the specific implant approach that is best for you. It is a good idea to have the implant placed by a periodontist certified by the American Board of Periodontology or an oral surgeon certified by the American Board of Oral and Maxillofacial Surgery. Then have a prosthodontist (a specialist in dentures and other restorations) certified by the American Board of Prosthodontics prepare and mount the artificial teeth. Ask any dentist you are considering how many implants he or she has done and obtain references. Discuss the particular implant technique the dentist plans to use—and ask whether it has been approved by the ADA based on clinical trials.
Bonding and Veneers
The process used to place sealants on the chewing surfaces of teeth to prevent cavities can also restore discolored, damaged, or missing teeth. When used in restorations, the process is called bonding.
The bonding procedure consists of roughening (or etching) the surface of the targeted teeth by dabbing acid, and then applying a plastic, or resin, to the roughened surface.
Bonding is used to place veneers on cracked, chipped, or stained front teeth. One technique is to mold soft composite resin onto the surface of the tooth, and then contour the hardened resin to the exact shape desired. Another technique is to bond a thin plastic or porcelain veneer, much like a false fingernail, to the front of a natural tooth.
The virtue of bonding, as compared to traditional capping procedures, is that it doesn't significantly alter the natural tooth. In contrast, placing a traditional crown requires the dentist to grind away at least a portion—and sometimes most—of the natural tooth to secure the crown.
Bonding generally costs about one-third less than getting a conventional crown, and the bonding process is also quicker. For example, four front teeth can be treated with the bonding technique in a single office visit, while several office visits are required for a crown.
The use of bonding techniques has been restrained by several concerns. Because until recently the materials used in bonding procedures have been weaker than conventional crowns, they have been considered appropriate only for front teeth, which are exposed to less stress than molars. Indeed, patients with bonded coverings on their front teeth are often advised to avoid using these teeth to bite apples, carrots, and other hard foods. Also, bonded material has been susceptible to staining by tobacco, coffee, tea, and some foods, and bonded restorations have been less durable than traditional crowns. In addition, it has been difficult to match bonded materials to the precise color of a patient's natural tooth enamel. But new processes and materials, including ceramics and composites, have gone a long way toward solving these problems.
If you are interested in having bonding work done, ask your dentist about his or her training and experience. To decide if you like the dentist's sense of style, ask to see photographs of past work. Bear in mind that in poor bonding jobs, the bonded material may come into contact with and irritate the gum.
In addition to providing a veneer for teeth, bonding can also secure fixed bridgework. The traditional approach for holding a false tooth in the gap between two natural teeth is to file down the natural teeth and cover them with a one-piece device with the replacement tooth built into the middle. The bonding alternative is to extend "wings" on each side of a false tooth and bond the wings to the surrounding natural teeth—no grinding of natural teeth required. Unfortunately, this only works with adjacent teeth that have not been severely weakened by cavities.
Bonding can also secure orthodontic appliances to teeth. Using bonding rather than wrapping bands around the teeth makes braces less conspicuous. In fact, braces in some cases can be constructed so that all wires are behind the teeth and not visible.
Root Canal Therapy
If the nerve or pulp of a tooth is diseased or injured, root canal therapy may be necessary to save the tooth. A small opening is made in the tooth and the tooth's nerve tissue is removed. The dentist will then clean out the tooth and reshape the canals inside the tooth roots. Each tooth may have anywhere from one to four root canals. The root system of the tooth is then sealed with a rubber-like material that allows the cells of the jawbone to maintain the tooth root without further infection or discomfort.
Root canal success rates are very high, and new techniques—particularly in imaging, instruments, and anesthesia—have made the procedure faster, safer, and less painful.
Extraction
Don't agree to a tooth extraction if you can possibly help it. Extraction is generally only one of several remedies—and usually the least desirable. Although pulling a tooth may seem more economical than, say, root canal treatment, the long-term effects can be grave. For example, other teeth may shift in the direction of the space and place undue stress on the remaining teeth. On the other hand, retaining teeth with severe infection or bone loss can put adjacent teeth at risk and cause multiple tooth loss and complications down the road.
Like more and more consumers, you might want to whiten your teeth, a process that can be done safely and, for many, works well.
Teeth generally become yellow or gray with age. Staining often results from exposure to foods such as blueberries; beverages such as coffee, tea, colas, and red wine; and tobacco. These near-surface stains are generally quite treatable. Yellowish teeth are typically easiest to whiten, brownish-colored teeth more difficult, and grayish-hued teeth the most difficult to improve.
Stains deep in the tooth may result from the use of tetracycline (and similar antibiotics, such as doxycycline) while teeth were developing or use of minocycline by adults; deposits of metal ions from adjacent restorations; and many other causes. Teeth with deeper stains are less likely to benefit from whitening, although improvement may be possible.
Excessive exposure to fluoride while teeth are developing—for instance, when a child regularly swallows toothpaste—may produce chalky white areas on tooth surfaces or, in extreme cases, brown staining. This brown staining might be improved somewhat by whitening. Bleaching the non-chalky areas might diminish the contrast between chalky white areas and the remaining tooth surface.
For stains produced by structural damage or defects that will not benefit from bleaching, covering teeth with a veneer or bonding or capping may be the only appearance-improving solutions.
Be aware that whitening will not affect most restorations—including caps and fillings made with resin composites. If such restorations are on the fronts of visible teeth and matched to the current color of natural teeth, the whitened natural tooth surfaces won't match areas of restoration, and you may have to resort to veneers or dental bonding.
Regular brushing and the polishing during regular cleanings will prevent or remove some surface discoloration, but significant whitening requires more than surface treatments.
The quickest and most expensive whitening treatments are performed by the dentist who—usually during a single one- to two-hour visit—paints whitening gel onto your visible teeth and then may activate it by shining light on your teeth. A slower but less expensive option is a dentist-assisted at-home treatment in which a dentist fits your teeth with a plastic tray that you load with whitening gel and wear for several hours every day or night for a period of days or weeks. In another dentist-assisted option, instead of using gel in a tray, the dentist gives you Scotch tape-like whitening strips to apply at home to your visible teeth. The least expensive—but least predictable—option is to eschew a dentist's assistance and buy either whitening strips or gel with some type of tray-like application system at a drugstore. When the right materials are applied for a sufficient period of time, any of these approaches can be effective.
Unfortunately, your newly pearly whites won't stay pearly forever. In most cases a "satisfactory" level of whiteness usually lasts one to three years, and sometimes more than seven years, but you are likely partially to lose whiteness within a few months—especially if you continue consuming the same foods, drinks, or tobacco products that caused the initial discoloration.
If your teeth become unacceptably less white, you can re-treat them—either with a dentist's assistance or on your own. One advantage of the dentist-fitted, tray-based system is that you can keep the tray and buy more gel either from your dentist or from an online supplier.
The most common side effects of bleaching are gum irritation and tooth sensitivity; about half the people who undergo tooth-whitening treatments suffer one or both of these effects, with stronger peroxide levels and longer periods of exposure likely to increase these discomforts. But the discomfort is rarely severe enough to force the patient to cease treatment, and typically disappears within a few days once treatment has stopped. We are aware of no solid evidence linking common bleaching systems—when used as directed—to permanently weakened tooth enamel, carcinogenic effects, or other serious consequences.
American Dental Association
www.ada.org
Academy of General Dentistry
www.agd.org
American Association of Endodontists
www.aae.org
American Association of Oral and Maxillofacial Surgeons
www.aaoms.org
American Association of Orthodontists
www.braces.org
American Academy of Periodontology
www.perio.org
American Academy of Pediatric Dentistry
www.aapd.org
National Library of Medicine's MedlinePlus
www.nlm.nih.gov/medlineplus
What Should You Do Every Day?
Thoroughly brushing and flossing at least twice per day helps prevent caries formation (tooth decay), and it may help prevent periodontal disease. Also, eat a balanced diet and don't use tobacco products.
How Should You Brush?
It takes two or three minutes to brush properly. Begin by placing your brush on the outer side of your teeth, with the bristles angled toward the gum line. Move the brush back and forth using very short strokes, with the bristles rubbing against both teeth and gum. This massages the gum, and cleans both the teeth and the areas where gums meet teeth. Extend brushing below the gum line. When you finish brushing the outer sides of your teeth this way, use the same technique on the inner sides (hold your brush vertically to reach the inside of the front teeth). Finally, brush the chewing surfaces.
How Should You Floss?
Here is the ADA's description of good flossing technique:
Break off about 18 inches of floss and wind most of it around one of your middle fingers. Wind the rest of it around the same finger of the opposite hand. This finger can take up the floss as it becomes dirty. Hold the floss tightly between your thumbs and forefingers.
Guide the floss between your teeth using a gentle rubbing motion. Never snap the floss into the gums.
When the floss reaches the gum line, curve it into a "C" shape against one tooth. Gently slide it into the space between the gum and the tooth.
Hold the floss tightly against the tooth. Gently rub the side of the tooth, moving the floss away from the gum with up-and-down motions.
Repeat this method on the rest of your teeth.
Don't forget the back side of your last tooth.
What Type of Toothbrush Should You Use?
Use a toothbrush with soft nylon bristles and a head small enough to easily reach all areas. Used correctly, electric toothbrushes are extremely effective.
What Type of Toothpaste Should You Use?
Be sure to use toothpaste that contains fluoride. Though others may be effective, you might as well use one that carries this American Dental Association (ADA) endorsement: "Shown to be an effective decay-preventive dentifrice that can be of significant value when used as directed in a conscientiously applied program of oral hygiene and regular professional care."
Should You Use a Fluoride Mouthwash?
Fluoride mouthwash is especially helpful for cavity-prone children, and may have value for adults as well. However, if you drink your community's drinking water and it is fluoridated (as are public water supplies in most areas) and you use fluoride toothpaste, a fluoride mouthwash may not be necessary.
Remember that children should not use a fluoride mouthwash until they are old enough not to swallow it.
What About Diet?
Brushing, flossing, and seeing a dentist regularly won't help much if you're not providing your teeth and gums—and the rest of your body—proper nutrition. Also, avoid foods that contain high amounts of sugar.