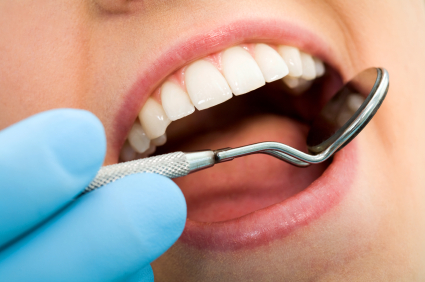 In our general dentists article, you will find ratings of Washington area general dentists based on surveys of area consumers (primarily CHECKBOOK and Consumer Reports subscribers). For this article, we surveyed area dentists for their recommendations to identify top dental specialists.
We asked almost all actively practicing dentists in the Washington area to name one or two specialists in six specialty fields they would consider most desirable for care of a loved one. The list of top dental specialists includes the specialists named most often and how often each was mentioned.
You can see informal comments from patients on area dental specialists by clicking on the names of dentists who appear on our lists.
You can use our list of top dental specialists to help you choose a specialist. If you have a general dentist you trust, that dentist will appropriately be your first source of referrals for specialists. But it makes sense to discuss your dentist's recommendations. You can ask about the specialists on our list. Your dentist might not know, or have thought about, some of the options you suggest—or might not shoot as high on the quality scale without your prodding.
If a dentist recommends any kind of major treatment, get a second opinion. Find out whether you need any treatment at all, treatment options, and what results you should expect. Our list of outstanding specialists should be a helpful source for second opinions. If the dentist who recommends the treatment plans to do the work, you definitely need a second opinion from a completely independent dentist.
If you are thinking about buying a prepaid dental insurance plan, you can use this guide to size up the quality of dentists in plans' provider directories. It's a good sign if they include even a few of the dental specialists listed in this article.
Whatever dentist you choose, make sure you play a key role in ensuring that you get the best possible care. Before a dental visit, get ready by writing down your questions and other information to be sure you don't forget to mention something. Describe in detail any problems or symptoms: when you first noticed the problem, when it hurts, what it feels like. If the dentist seems to be rushing you through your list of items, insist that you be given enough time to discuss these important matters.
If the dentist recommends costly dental care, request a written treatment plan and information on costs in advance. Ask for a detailed description of any problems the dentist identifies, alternative treatment plans, risks, and costs. Before agreeing to any treatment, get a clear explanation of what results you can expect.
To make sure you don't pay too much, find out what other dentists charge for the same treatment. When choosing service providers, especially health care providers, you probably care most about service quality. But for many patients, especially those without dental insurance, cost also matters. In fact, even for common procedures by the outstanding dentists on our list, patients can save hundreds—and sometimes thousands—of dollars by using a lower cost provider. The lesson: You don't have to compromise quality to save money.
Our researchers, without revealing their affiliation with CHECKBOOK, called a sample of dentists and obtained prices for several common procedures. For surgical placement of one endosteal implant body, including sedation and x-rays, our shoppers were quoted prices ranging from $1,870 to $3,855—not including fabrication and placement of the crown, which would add $750 to $2,875 depending on the dentist. Prices for a full set of characterized upper and lower dentures made with Lucitone acrylic base and IPN teeth ranged from $2,551 to $8,987. For periodontal scaling and root planing of upper gums, prices ranged from $550 to $1,174. Need a root canal? You can pay between $185 and $1,620, depending on the dentist.
Table 1
Full set (upper and lower) of characterized dentures made with Lucitone acrylic base and IPN teeth
$2,551
$5,941
$8,987
Simple single root canal on an adult premolar, excluding any restorative work
$185
$816
$1,620
Remove four impacted wisdom teeth (soft-tissue removal) including IV conscious sedation and x-rays
$1,460
$2,334
$3,500
Surgically place one endosteal implant body for #19 molar, including IV conscious sedation and x-rays
$1,870
$2,946
$3,855
Periodontal scaling and root planing of upper gums
$550
$804
$1,174
Gingivectomy of upper and lower gums
$2,235
$3,938
$6,181
Periodic periodontal exam and maintenance for an established patient
$99
$156
$220
Fabricate and install one crown (porcelain fused to high noble metal) for an adult molar
$750
$1,608
$2,875
Comprehensive oral exam for a new child patient (10 years old), including cleaning
$32
$135
$240
The only way to make sure you don't pay too much is to do research. Collecting just a few more prices can pay off big time. Dentists should not make it uncomfortable for you to discuss costs and should be willing to work out payment plans or alternative treatments if the costs exceed your means.
Fortunately, it's not too painful to compare prices for many procedures, so long as you know the specifics about the care you need. A detailed written treatment plan from a dentist will help you to specify for other dentists what you need. Be sure to nail down enough details so you compare apples to apples:
Is a separate office visit and exam required before the procedure? If so, is the cost of that office visit included in the price of the procedure?
Are x-rays required? If so, is the cost included in the quoted price? Can the specialist use recent x-rays taken by another dentist or are new ones needed?
What are the available sedation or anesthesia options? What option does the dentist recommend? What does each option cost?
For orthodontia, does the treatment plan include the costs of fabrication and fitting of retainers?
Since the choice of materials for implants, bridges, and dentures can have a large impact on price, decide on and specify materials.
Will you need follow-up care? If so, does the price include follow-up visits?
Will you need medications? If so, are those costs included? Can you save money by obtaining medicines on your own?
Ask any dentist you pick if he or she guarantees results—and what that guarantee means. Will you get some or all of your money back if the results are not as promised? Will the dentist at least try again at no charge (assuming you are willing)?
Find out what you need to do: how to prepare before treatment, what aspects of care you can handle on your own, and how to prevent future problems. For some types of self-care, have the dentist demonstrate how to do it, then let the dentist observe your technique to make sure you are doing it right.
Our list of top dental specialists includes dentist-recommended specialists in the following specialty fields:
Specialize in treating the pulp of teeth, including performing root canal therapy.
Specialize in surgery of the mouth and face, including removing wisdom teeth, removing tumors, performing biopsies, and performing cosmetic face reconstruction after trauma such as car accidents.
Specialize in the diagnosis, prevention, interception, and correction of malocclusion (bad bite), as well as neuromuscular and skeletal abnormalities of developing or mature orofacial structures. Best known for performing treatments involving braces.
Specialize in treating children from birth to 21 years of age, a period when most dental growth occurs.
Commonly referred to as "gum doctors," they specialize in the tissues that support, attach to, and surround the teeth, and the treatment and prevention of disease affecting these tissues, including gum surgery and sometimes implants.
Specialize in repairing and replacing teeth and oral structures, such as installing crowns, bridges, implants, and dentures. General dentists do these things too, but prosthodontists often treat the more complicated cases.