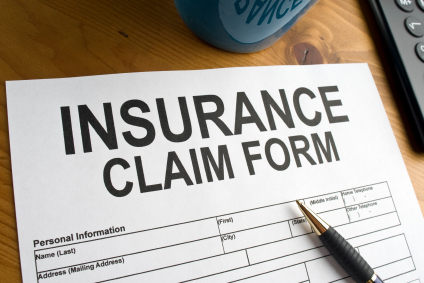 Most Bay Area homeowners will save more than $500 a year by switching from their current insurance company to a lower-priced company. Some will save more than $1,000.
Our Ratings Tables report annual premiums we collected for the companies that write almost all of the homeowners insurance business in the Bay Area. Costs vary significantly from company to company. For example—
For a sample frame house in Berkeley, rates range from $756 with Mercury and $844 with Travelers to more than $2,300. The premium for State Farm, the state's largest writer of homeowners insurance policies, is $1,606. The premium for Farmers, the state's second-largest insurer, is $1,944.
For a sample frame home in Nob Hill, rates range from $823 with Mercury and $981 with Travelers to over $2,200. The rate for State Farm is $1,151; for Farmers, it's $1,547.
Which companies will offer you the lowest rates depends on several factors discussed in this article. Since your home, its characteristics, and your insurance needs likely differ from those of the sample profiles we used for our comparisons, do some shopping on your own before you choose an insurer.
You don't have to wait until the end of your policy term to switch to a company that offers a lower rate. Although you might have to pay a fee to cancel your current policy, the fee is small compared to the savings you can get with a lower-cost carrier.
Although rates for homeowners insurance depend in large part on variables you can't control, there are steps you can take—in addition to shopping for the best rate—to minimize costs:
Choose a high deductible.
Obtain an accurate estimate of what it will take to replace your home. Insurance agents often try to sell excessive coverage by providing inflated estimates of replacement costs.
Consider declining earthquake coverage, which adds from $500 to over $3,000 to a typical homeowners policy for a house with frame construction, and usually three times as much for a masonry house. Since earthquake policies usually include a hefty 15 percent deductible, think about whether the added cost is worth the protection offered. Few homeowners in California bother buying it.
Limit the number of claims you make. Filing a claim will result in higher premiums from most insurers and may cause an insurer to drop you—which will make it difficult and more expensive to get insurance elsewhere.
Consider buying your homeowners and auto policies from the same company. Many companies offer dual-policy discounts to customers who insure both their homes and cars with them. But keep in mind that such discounts are usually small and won't make a high-priced company a good deal. Click here for our ratings of auto insurance companies.
Fortunately, it is possible to choose a low-priced company and still get good claims service. Our Ratings Tables provide insight on companies' service performance.
Keep your insurance policy up to date. Many homeowners do not maintain adequate insurance coverage, leaving themselves financially vulnerable in the event of a total loss. Don't assume your insurer will take the initiative in keeping your homeowners policy up to date. Every few years have your insurer re-estimate your home's replacement cost, and then adjust your coverage as needed.
Because companies' pricing methods and premiums change over time, shop around for a better rate every other year or so.
You're probably paying too much for homeowners insurance coverage.
Each year, most Bay Area consumers let hundreds of dollars—and, for some, over $1,000—slip through their fingers because they buy coverage with high-priced companies. Our Ratings Tables report homeowners insurance rates CHECKBOOK collected for several illustrative area homes and families. As you can see, each year our hypothetical family living in Sunnyvale would pay $648 with Mercury or $710 with Travelers, compared to $1,030 with State Farm and $1,328 with Farmers, the two largest writers of homeowners insurance policies in California.
Even among homeowners who select low-priced companies, many waste hundreds of dollars a year buying excessive coverage and optional coverage that isn't worth much.
Here is our guide to homeowners insurance. We describe how rates are determined, which companies are most likely to charge the lowest rates, how much coverage to buy, which insurance options to consider and which to skip, and how to get good service when you file a claim.
If you're considering an insurance switcheroo, you don't have to wait until your policy term ends to sign on with a lower-priced company: Although you might have to pay a small administrative fee to cancel your current insurance, this fee is usually much less than the savings you get from a lower cost carrier.
Although homeowners insurance companies often claim their offerings are superior to their competitors', the coverage available from any company can be categorized into a handful of industry-standard policy types that offer roughly comparable coverage.
Although often marketed under other names, insurers for the most part offer only four types of policies for single-family homes: HO-2, HO-3, HO-5, and HO-8. By using standard policy language that has been tested in the courts, companies limit the risk of surprise interpretations.
HO-3 policies are by far the biggest seller. They cover your house against all types of risks except those that are specifically excluded. Most cover fire, windstorms, theft, vandalism, frozen pipes, and accidental damage. The risks most companies exclude are floods; sewer backups; earthquakes; damage from termites, pets, or other animals; damage from mold, mildew, dry rot, and wet rot (unless the damage was the result of a covered peril such as a water-pipe burst); war; and nuclear accidents and explosions.
HO-5 policies provide the same coverage as HO-3 policies but also include replacement cost coverage for personal property. We discuss personal property coverage options below.
HO-2 policies, which were developed and used for many years before the HO-3 and HO-5 forms were developed, cover only named risks, but the list of risks is long. As a practical matter, the main difference from the HO-3 and HO-5 forms is that HO-2 policies don't cover damage from accidental losses—for example, if you drop a ladder through your bay window or spill a bucket of paint onto your new carpet. Most companies no longer offer HO-2 policies.
HO-8 policies take into account the fact that older homes often have ornate woodwork and other features that are very expensive to replace and make the cost of rebuilding the home exceed its market value. HO-8 policies promise to repair or replace what is damaged, but not for an exact replica of what was lost. Another difference is that HO-8 policies cover only named risks, which do not include certain risks of which older homes are vulnerable such as sudden bursting of pipes.
Renter and condominium policies don't include full coverage for the dwelling itself, which is the responsibility of the landlord or covered by the condo association's insurance. Instead, these policies insure the tenant's belongings and provide liability coverage. Condominium owners can buy coverage for damage to portions of the dwelling—such as carpeting, cabinets, and other improvements they have made to the premises. See our section "Insurance for Renters and Condominium Owners" for more information.
All homeowners insurance policies provide compensation for damage to, or destruction of—
Your dwelling (your home's structure).
Other structures on your property (detached garages, toolsheds, gazebos, etc.). Most policies insure these structures for up to 10 percent of the amount for which the dwelling is insured. For example, if your dwelling is insured for up to $400,000, other structures are insured up to $40,000.
Most kinds of personal property (furniture, clothing, appliances, etc.) owned by you and located on or away from your premises. Most homeowners policies include personal property coverage for 50 or 75 percent of the dwelling coverage.
Increased living expenses coverage, which pays for hotel rooms or a furnished apartment if your family is forced to move out of your house due to an insured loss. Policies typically offer coverage for up to 30 percent of the dwelling coverage, but some companies instead promise to reimburse you for all increased living expenses incurred for up to one year.
Liability coverage, which pays for injuries or damages to others caused by any member of your family residing in your home, a pet, or some dangerous feature of your property itself. The most common limits in homeowners policies are $300,000 or $500,000 per incident.
Medical payments to others. Most policies include this coverage with a $1,000 to $2,000 limit.
Although we have reported the most typical amounts of coverage, you usually can arrange higher coverage limits for an additional premium. This figure illustrates the costs of raising the limits on a few aspects of coverage.
All policies have deductibles, an amount you have to pay for a loss before the company pays anything. You can choose from a range of possible deductible amounts, with lower premiums for higher deductibles.
While none of the standard policies covers certain risks, such as damage from termites or other animals, war, earthquakes, sewer or drain backups, or floods, you can buy special coverage for some of these risks.
See the section below for information on earthquake coverage.
With most companies, you can add coverage for sewer or drain backups for less than $115 per year. That's a reasonable price for insurance that will pay for expensive cleanup and repairs.
If you want flood insurance, ask your agent for information or contact the FEMA National Flood Insurance Program. Flood insurance is available only for houses in qualifying flood plain areas and only in communities that have chosen to participate in the National Flood Insurance Program. Almost all eligible communities in the area participate. To get maps showing flood plain areas, visit www.floodsmart.gov .
Your homeowners policy will not cover damage to your home and belongings in the event of an earthquake. To be insured for earthquake losses, you'll have to separately purchase an earthquake coverage endorsement—and in the Bay Area this coverage is expensive.
California law requires insurance companies to offer earthquake coverage whenever a consumer purchases a homeowners policy. Some companies offer coverage themselves; others offer it through the California Earthquake Authority a privately financed, publicly managed agency that sells earthquake insurance through participating insurance companies.
The coverage available from either insurance companies or the CEA has severe limits. Homeowners face deductibles of 10 or 15 percent (with a 15 percent deductible, you'd pay $60,000 on the loss of a $400,000 home); can collect only up to $100,000 for personal property losses; and can collect only up to $25,000 for increased living expenses while a damaged home is being repaired. Renters and condo owners face similar low limits for personal property and increased living expenses.
Some companies that continue to offer their own coverage, rather than relying on the CEA, provide slightly better coverage—similar to what they offer for fire and other hazards—but most insurers also apply 15 percent deductibles.
Our Ratings Tables provides information for comparing costs of earthquake coverage. If you select earthquake coverage, the rates reported in our Ratings Tables are annual premiums for homeowners insurance plus companies' charges for earthquake coverage, whether offered from the company or via the CEA.
If you own a masonry home, earthquake coverage costs will be much higher—as much as three times higher than for a frame home. In our experience, CEA coverage costs less than policies purchased through most insurers for masonry homes, but for frame homes the other companies often beat CEA premiums.
Because earthquake coverage is so expensive, consider cost carefully when choosing a homeowners insurance company. As you can from comparing the sample premiums with and without earthquake coverage reported on our Ratings Tables , the company with the best rates on a basic homeowners policy may not be best when you add the price for earthquake coverage.
When you buy homeowners insurance, you will probably be forced to purchase a certain amount of insurance (which may actually be more coverage than you need).
Insurers bundle into their standard policy forms minimum insurance amounts for various coverages—for example, personal property is almost always insured up to an amount equal to 50 or 75 percent of the dwelling insurance amount. You won't be able to simply decline coverage for certain options or lower coverage below these preset limits. Also, if you have a mortgage your lender will likely require you to maintain a certain amount of insurance on your home.
Although the preset, bundled amounts of coverage prescribed by the standard insurance forms or required by mortgage lenders will meet the needs of most homeowners, your home and other financial characteristics may warrant purchasing insurance with higher limits for certain aspects of coverage.
It is important to obtain an accurate estimate of your home's replacement cost, which will be used to determine how much dwelling insurance you need to buy. The replacement value of your home is not the same as its market value. Your home's market value includes the value of the land the home sits on and the cost of your home's foundation—two expensive components of your home's market value that don't need to be insured since a fire or windstorm is unlikely to ruin your lot or your foundation.
Instead, replacement value is calculated using construction costs; it's an estimate of what it would cost to rebuild your house completely on the land that you own. Make sure that insurance quotes you receive from agents are based on replacement cost; many unscrupulous insurance agents try to sell customers too much insurance by basing dwelling coverage on their homes' full market value.
To determine replacement cost, most insurance companies provide an appraisal when you take out your policy. Replacement costs are usually estimated by multiplying the square footage of your house by the average construction costs per square foot in your area, and then factoring in features of your home that may be costly to replace—top-of-the-line appliances, wood flooring, or marble tile, for example. Some companies routinely dispatch appraisers for on-site inspections; others calculate replacement costs based on surveys and tax records.
Unfortunately, it appears that it is a challenge for many insurance companies to estimate replacement costs accurately. CHECKBOOK's shoppers were regularly quoted widely disparate replacement costs for the same house—from under $300,000 to more than $550,000 for one sample home.
This imprecision is troubling for two reasons: When you overinsure your house, you pay for coverage you don't need and could never make claims on; worse, if you underinsure, you will not be fully covered in the event of a total loss. If, for example, your home is insured for $300,000 and burns to the ground and it costs $400,000 to rebuild it, the most you will receive from your insurer is $300,000—even if the insurer estimated your replacement cost at $400,000.
Because in the last few decades construction costs have risen far faster than the rate of inflation, and because neither insurance companies nor policyholders have kept replacement costs up to date, far too many U.S. policyholders maintain too little insurance for their homes. It is estimated that over half of U.S. homes are underinsured, by an average of more than 20 percent.
But you can take steps to ensure your home isn't underinsured—
Purchase a guaranteed replacement cost provision. Under this provision, the insurance company agrees to rebuild or replace your dwelling regardless of the expense, even if it exceeds the limit of your policy. To get this guarantee, you must accept annual premium hikes that account for increased construction costs.
Purchase extended dwelling coverage. Rather than offering guaranteed replacement cost provisions, most insurers now offer "extended replacement cost" or "additional replacement cost" limits, which provide a cushion by increasing dwelling coverage by 20 or 25 percent above the dwelling coverage limit on the policy. Some insurers automatically include a certain level of extended dwelling coverage; others allow their customers to decide how much extra coverage to buy. Usually, if your policy has an extended dwelling coverage provision, you'll have to accept annual dwelling coverage increases—and higher premiums.
Sign up for an inflation-guard endorsement. All insurers offer an inflation provision that automatically increases dwelling coverage each year based on inflation or increases in construction costs. Some insurers include this provision at no cost, some offer a discount if you take it, and some charge a $10 to $30 annual fee.
Have your home regularly appraised. Although it is ultimately your responsibility to buy enough insurance to fully cover your home, you will at least be in a position to argue for proper compensation in the event of a total loss if your home is appraised on a regular basis—especially if the insurer conducts the appraisal. Every few years, ask your insurer to re-estimate your home's replacement cost and adjust your dwelling coverage accordingly. You may as well ask several other companies to provide appraisals and quote insurance rates to make sure you can't save significantly by switching.
Promptly report improvements you make to your home. If you add a room or a deck, remodel a bathroom or kitchen, or finish your basement, increase your dwelling coverage accordingly.
Even if you do what is necessary to cover your house for full replacement cost there is, unfortunately, still a loophole. Many insurance policies stipulate that coverage is for rebuilding the home exactly as it was, not as it should be. This stipulation may be a problem if codes for proper plumbing and electrical fixtures, roofing materials, or stairway construction have changed since your home was built. Depending on your policy, and whether you can get a waiver from your local government, your insurance company may not be responsible for covering the cost of rebuilding your home to the standards required by current codes.
To close this loophole, insurance companies offer clients "ordinance and law coverage," which calls for the insurance company to pay more than the cost of replacement if complying with current codes makes such expense necessary. This coverage usually is limited to an increase in the company's liability by 10 percent above what it otherwise would be. Some companies include this coverage for no additional premium; others charge about $10 to $60 for it.
Homeowners insurance policies typically cover your belongings for 50 or 75 percent of the amount for which you insure your dwelling. If your dwelling coverage compensates you for losses up to $400,000, and your personal property coverage is for 50 percent, you will be covered for personal property losses up to $200,000. Even if your possessions are worth considerably less than $200,000, you probably won't be able to purchase personal property coverage below the 50 percent level of coverage.
Personal property insurance covers your possessions, whether they are at home or away. In most cases, the only specifically excluded items are pets, cars, and airplanes, but check what is excluded under any policy you are considering.
Personal property is protected against only named perils. Earthquakes, war, floods, and other perils excluded from coverage on your dwelling are also excluded from personal property coverage. In addition, accidental losses that would be covered on your dwelling under the popular HO-3 policy form are not covered for personal property. For example, if you accidentally spill paint on your brand-new leather sofa, or drop your fancy flat-screen TV while trying to mount it on the wall, the loss is not covered. Nor are you covered if you drop your wedding ring in a lake or a power surge knocks out your computer. You can insure your personal property against accidental losses by buying a special provision to an HO-3 policy or buying an HO-5 policy, but these policies are more expensive.
Another difference between personal property coverage and coverage on the dwelling structure is in the way your reimbursement is calculated. Standard homeowners policies cover personal property at actual cash value—replacement cost minus depreciation. If a bike you bought six years ago for $400 is stolen, you might be reimbursed only $200, not the $500 you'd pay for a comparable new model. If you were to lose several items in a burglary or fire, your disappointment in your insurance company's payout might be rather grave.
For an extra premium, most insurance companies offer a special provision that will change your policy to cover full replacement cost of personal property. If your bicycle will cost $500 to replace, that's what you'll get (less your deductible) to replace it. Policies written under the HO-5 policy form automatically include replacement cost provisions for personal property. This extra coverage usually adds 10 to 15 percent to the cost of the policy—although a few companies provide this enhanced coverage for no extra fee.
All policies limit payouts for certain categories of personal property losses. Typical limits include:
$1,000 to $1,500 for jewelry, watches, furs, and precious and semiprecious stones.
$1,000 to $5,000 for computers.
$200 for money, bank notes, bullion, gold other than goldware, silver other than silverware, platinum, and coins.
$1,000 to $1,500 for securities, accounts, deeds, evidences of debt, letters of credit, notes other than bank notes, manuscripts, passports, tickets, and stamps.
$1,000 to $1,500 for watercraft, including their trailers, furnishings, equipment, and outboard motors.
$1,000 to $1,500 for trailers not used with watercraft.
$2,000 to $2,500 for firearms.
$2,500 for silverware, silver-plated ware, goldware, gold-plated ware, and pewterware.
$2,500 for property used for business purposes.
Companies sometimes impose similar coverage limits on works of art, antiques, musical instruments, and cameras. Carefully review policies for any limits that may leave your coverage short.
To insure items worth more than these special limits, consider buying additional coverage either by paying to increase the category limit or buying a personal-articles floater for them.
To determine how much coverage you need—and to create a record of what you own—take an inventory of all your possessions. Go room by room and through each drawer, recording each item individually, making note of prices paid, approximate dates of purchase, and model numbers. To aid you in this task, most insurance agents will provide an inventory form. It is also a good idea to take pictures or videos of each room in your house from different angles to capture every item. Lay drawers out on the floor and take a picture of the contents. When you have finished your inventory, store a copy in a safe place away from your house.
As mentioned previously, standard homeowners insurance policies automatically include coverage for several other loss categories—
"Other structures" coverage insures all structures on your property that are not attached to your house, such as gazebos or freestanding garages. Policies usually include coverage limits for an amount equal to 10 to 30 percent of your dwelling coverage. The coverage does not apply to structures used for business purposes.
"Loss of use" coverage pays for extra living expenses you incur as a result of being forced out of your house by a covered peril. Many policies include loss of use coverage for up to 30 percent of the value of the dwelling coverage, but some insurers have higher, or even unlimited, loss of use coverage built into their basic policies.
Liability coverage protects you from claims by others for injuries or property damage for which you, members of your family, your pets, or hazards on your property are at fault. Under this coverage, your insurance company will hire legal representation to defend you and pay damages if you are found liable. Your policy won't cover injuries or property damage caused by business pursuits or automobile accidents (the liability coverage in your automobile policy covers this). Without adequate liability coverage, your home, savings, and future income are vulnerable.
The basic liability insurance limit in most policies is $300,000, but you can purchase additional coverage inexpensively. Most insurers offer increased liability coverage at $500,000 for an additional premium of only about $10 to $25 per year. Most consumers consider these extra costs a bargain for increased peace of mind.
If you want to protect yourself from claims in excess of $500,000, consider an "umbrella" policy, which provides liability protection in addition to what your homeowners and automobile insurance provide. Umbrella policies are generally available in million-dollar increments; they typically cost about $100 for the first million dollars in coverage, then less for additional millions.
In addition to protecting you from liability claims, an umbrella policy protects you against suits for libel, slander, defamation of character, false arrest, invasion of privacy, and other claims not covered by your homeowners policy. Before selling an umbrella policy, many insurance companies require you to increase the liability coverage in your homeowners and automobile policies to the maximum amount offered.
In addition to general liability coverage, homeowners policies include provisions for payment of medical expenses incurred by people outside your family for injuries that occur on your property or are caused by members of your family residing with you, your pets, or your domestic employees. Unlike liability claims, claims under the medical payments provision will be paid even if you would not be legally liable. If a guest drops an object and injures his or her foot while in your home, for example, medical payments will be provided, even though the injury is the guest's fault. Keep in mind that medical payments coverage is usually limited to $1,000 or $2,000 per person unless you pay extra for an increased limit.
Most insurers now offer identity theft coverage. Some include coverage with their standard homeowners insurance policies, but most charge extra for it.
Unless your insurer includes identity theft coverage in its standard policy for free, we do not generally recommend purchasing it, since the premiums for these policies are high compared to the potential losses.
It is important to recognize that identity theft insurance does not promise to clear your credit history and record for you; it merely covers the expenses you incur to do so on your own. Although millions of Americans are victims of identity theft each year, the average out-of-pocket cost to remedy the effects of the crime is well under $1,000, and many pay nothing.
Most of the damages inflicted by identity theft are not out-of-pocket, measurable costs, but rather the time and effort you have to devote to repairing the damage. Although some identity theft policies compensate policyholders for lost wages (with claims usually limited to $2,000), in reality most consumers can't take unpaid leave to clear up their credit record and don't file claims for lost wages.
Another reason to forgo special identity theft coverage is that you may be able to get a similar policy for free from another source. Many banking institutions, including credit card banks, offer identity theft protection for free. Also, you already have some protection from fraudulent credit card charges—the most common form of identity theft injury—under the federal Fair Credit Billing Act, which stipulates that victims aren't responsible for fraudulent charges of more than $50 per card.
The cost of your insurance policy depends not only on the coverage you select, but also on a number of other factors.
Factors such as your home's location, age, and building materials are largely beyond your control.
Where You Live
Insurance companies divide areas into territories and assign rates based on the losses companies experience in each territory and such factors as the quality of police and fire departments, incidence of crime, and general level of maintenance of the housing stock. Prices for homeowners insurance vary substantially from territory to territory in the Bay Area.
Within territories, companies set rates according to the property's proximity to a fire station and a fire hydrant, and on the quality of the fire department and water supply for firefighting. Rates are usually much lower for homes in "protected" areas within five miles of a fire station and within 500 to 1,000 feet of a fire hydrant. Premiums for homeowners insurance in unprotected areas are typically 40 to 60 percent higher than in protected areas.
Building Materials
Insurance companies rate houses as frame, masonry, "superior," or in a similar category of construction. The lowest premiums go to houses in the "superior" category—houses in which all floors, the roof, and all exterior walls are constructed from noncombustible materials like concrete, metal, or gypsum. The masonry construction category includes houses with exterior walls made of a noncombustible material like brick, stone, or adobe but that have floors or roofs made of combustible materials. The most expensive rating is for wood-frame houses, including houses with wood, vinyl, or aluminum siding.
Premiums for superior construction are about 15 percent less than for masonry. At a location with good fire protection, frame construction costs on average eight percent more than masonry construction. At a location with poor fire protection, construction materials matter more because frame houses are more likely to totally burn. In such a location, total premiums are about 20 percent higher for a frame house than for a masonry house.
While frame construction is a disadvantage in the event of fire, it is an advantage in an earthquake. If you purchase earthquake coverage, your overall homeowners premium will be substantially lower for a frame house than for a masonry house.
How Old or Historic Your House Is
If your house is less than 10 years old, most companies offer a premium discount, and some offer discounts on houses less than 25 years old. This discount can be as high as 50 percent for a brand-new house but only about half as much for a five-year-old house and likely to be five percent or less for older homes.
If your house was built before 1930, you may not be able to qualify for an HO-3 policy. Instead, you may be offered an HO-8 policy, which will not cover damage caused by accidents such as bursting pipes or electrical shortages that occur more often in older homes.
If your home is located in an historic district, expect to pay much higher premiums, since historic districts usually require exterior damage to be repaired to replicate its original features and appearance. Also, homes in historic districts are likely to be limited in choice of insurers, since many insurers won't write policies in these neighborhoods. Some insurers—such as Chubb and Fireman's Fund—specialize in insuring old or historic homes.
Features of Your Home
Most insurers charge higher premiums if your home has features that include—
A fireplace or wood-burning stove;
A pool, tennis court, trampoline, or outdoor hot tub;
A fully or partially finished basement;
A garage located beneath a living area;
An electrical system that has not been updated with a circuit breaker;
A roof composed of wood shingles;
A roof over 20 years old; or
A furnace more than 20 years old.
If You Have a Dog
Most insurers charge higher premiums to homeowners who own a rottweiler, pit bull, or other breed of dog that the company believes has a propensity to attack strangers, and most insurers charge higher premiums to homeowners whose dogs have ever bitten strangers. Some insurers specifically exclude damages caused by dog bites from their liability coverage.
Although your homeowners insurance premium is determined by many factors that are beyond your control, you do have choices that can minimize what you pay. Most important is the company you use and how much insurance you purchase. But you also have control over several other factors.
Claims History
Because claims can drastically increase your premiums, try to limit the number of claims you make.
The most common result of filing claims is that your insurer may refuse to renew your policy. You will have trouble finding another reasonably priced insurer that will agree to write you a new policy, and, when you find one, you'll be considered a high-risk customer and charged high premiums. In a worst-case scenario, you can't find an insurer and are forced to obtain coverage with the state's FAIR [Fair Access to Insurance Requirements] plan, which is likely to charge higher premiums than even the most expensive private insurers.
Even if your claims history doesn't cause your insurer to drop your policy, making claims will probably raise your premium. Some insurers offer steep discounts to customers who have not made any claims during a two-to-five-year period. Others simply increase rates for policyholders who make claims.
Your Deductible
All homeowners insurance policies include deductibles; your loss must exceed the deductible amount before the insurance company's coverage takes effect. Most companies apply a standard deductible of $1,000 or $2,000. All companies, however, allow you to raise your deductible above the basic level.
By taking as high a deductible as you can, you reduce your premiums substantially. Figure 1 shows the typical savings. Moving from a $500 deductible to a $1,000 deductible lowers insurance premiums by an average of about 12 percent. A $2,000 deductible saves on average about 21 percent compared to a $500 deductible.
When you take a high deductible, you're also less likely to file small claims that may generate future premium hikes. Keep in mind that the purpose of insurance is to protect you from losses that you can't afford to cover yourself. If you buy insurance for small losses, you pay insurance company overhead—sales, administrative, and claims handling costs—to deal with losses you could cover out of your own pocket. On average, only 60 cents of every dollar of policyholders' premiums is returned in claims payments. The rest goes to company overhead and profit—a waste of money from your standpoint. You need to determine how big a loss you can incur without unacceptably disrupting your life, and then set your insurance deductible levels accordingly.
Protective Devices
You can get discounts for installing devices to protect your home from burglary and fire. Deadbolt locks, fire and burglar alarms, fire extinguishers, or a combination of these devices will generally save you one or two percent. Bigger discounts—typically an additional five to 10 percent—are available for homes that have alarms that report to a central-station monitoring service. The biggest discounts usually go to homes with full sprinkler systems. Click here for ratings of home alarm installers.
Dual-Policy Discounts
Another type of discount is for dual policyholders. If you purchase auto and homeowners insurance from the same company, some companies will give you a discount off your homeowners premium, others will cut your auto premium, and some will cut both.
Keep in mind that such discounts won't make a high-priced company a good deal. Click here for our most recent report on auto insurance.
Smoking
Since smoking increases the risk of fire, most insurers charge higher premiums for households that include one or more smokers.
For several sample properties, our Ratings Tables show annual premiums for the companies writing most of the homeowners insurance in the Bay Area.
We collected these rates from the excellent California Department of Insurance "2015 Homeowners Premium Survey," based on premiums in effect on May 1, 2015. You can access the survey, which includes sample premiums for several more coverage amounts and locations than listed here, by visiting California Department of Insurance.
Fortunately, you don't have to wait until the end of your policy term to shop for a better rate. Although you might have to pay an administrative fee to cancel your current policy, this fee is quite small compared to the possible savings you can get with a lower-cost carrier.
While the premiums we report are for properties with specific characteristics and values, we believe the rates are a good indication of which companies charge lower prices for properties of higher or lower values.
Similarly, the prices remain useful even if the coverage you desire is different from the sample profiles. For example, if you want higher limits for personal property or liability coverage than in the sample rates, you will have to pay higher premiums than shown, but most companies add about the same percentage to your premium when increasing these coverages.
When looking at company rankings, keep in mind that all the rates were collected for policies that would be new business for the insurers. If you've been with your current insurer for several years and haven't filed a claim, you may be getting a steep discount; you won't know whether starting over with a new company makes sense until you comparison shop.
This figure will help you identify situations in which the quotes on our Ratings Tables might be least useful. The figure shows roughly how much you might save or how much more you might pay if your home or the coverage you desire differs from the quoted home and coverage. Each bar on the figure shows a rough range of possible savings or extra costs; different companies will come in at different points in that range. If the range is small, the relative rankings on our Ratings Tables won't change much if you get a particular type of discount or surcharge. But if the range is large, and you'll be getting the potential discount or surcharge, rely less on the rankings for our sample profiles.
One case needs special attention: the dual-policyholder discount. Many insurance companies offer lower rates if you insure both your home and your car with them. Some knock off five percent, 10 percent, or even more from either the homeowners rate or the auto rate; some knock off a percentage from both.
From a consumer's point of view, dual-policy pricing is undesirable because it makes shopping more difficult—to find out the exact savings you can realize by switching companies you have to shop for both types of coverage at once. But the discounts aren't usually large enough to have a major effect on the relative rankings of companies.
Click here for our evaluations of companies for auto insurance.
Because homeowners insurance claims are fairly rare, we advise consumers to shop for the lowest price and put less emphasis on the quality of claims handling and other service issues. But among companies with similar rates, you may want to consider service as well as price. Fortunately, it is possible to choose a low-priced company and still get good claims service.
You want a company with responsive and knowledgeable agents or sales staff who provide sound advice and accurate price quotes. Unfortunately, CHECKBOOK's mystery shoppers find insurance agents and sales staff often don't calculate accurate prices, and some offer alarmingly bad information and advice. The following are the most common problems we encounter—
In some cases, the amount of dwelling coverage we are advised to purchase on a sample home varies by more than $100,000 from agent to agent for the same insurance company. Company sales staff and insurance agents often advise us to take on much more coverage—at a higher price—than needed.
We repeatedly encounter insurance agents who quote completely different premiums than other agents for a policy written by the same insurance company. In some cases, agents quote prices that are more than double the correct premium.
Some agents and insurance company staff don't ask enough questions to enable them to quote accurate prices. For example, some agents don't ask whether the home was of frame or masonry construction, and many never bother to ask about features that would affect premiums, such as burglar alarms.
Many companies and agents push add-ons or increased coverage limits. These options are often tacked on to price quotes without discussion or any mention that these coverages are optional and will increase the premium.
When questioned about unwanted options, some agents falsely claim that the extra coverages were required by the insurance company or mandated by state law.
Encountering purveyors of bad advice is not a new phenomenon for us when collecting information from local service companies. But our experiences in dealing with insurance company sales staff and agents are particularly disturbing because "upselling" and downright dishonesty are so commonplace, and because the problem has persisted over many years.
To make sure you receive accurate information and prices, shop several companies and agents. Push hard for reliable information. First decide the exact types and amounts of coverage you want to buy, then make sure the agent bases your premiums on those specifications. Examine price quotes very carefully. If unrequested or unnecessary coverage is included, request an explanation. If the answer is unsatisfying, take your business elsewhere.
One of the most important elements of insurance company service quality is its claims-handling practices. Are claims paid promptly, and are the payment amounts fair?
Complaint Records
One way to spot serious problems is to look at records of complaints filed with the California Department of Insurance. Our Ratings Tables report counts of justified homeowners insurance complaints and complaint rates for 2011—13 (the most recent years for which data were available) for the insurance groups that wrote the most policies in California during that time period. For each company, the table also reports complaint rates, which take into account the fact that some companies do much more business than others and are therefore likely to incur more complaints. The complaint rates indicate the number of complaints per $100,000 in "exposures," which is an estimate of the number of homeowners policies written.
If you compare the complaint rate information on our Ratings Tables with the pricing information, you will see that homeowners can find companies that offer low premiums and also have relatively low complaint rates. For example, USAA and Wawanesa have low premiums for almost all of the sample profiles, and also have low complaint rates. In short, you can save money and also get good service.
Feedback from Policyholders and Contractors
Another way to measure service quality is to survey customers. We have collected feedback from area consumers, primarily CHECKBOOK and Consumer Reports subscribers. Our Ratings Tables show the percentage of respondents who said they would recommend each company. The companies with the highest percentage of recommendations were USAA, Amica, Chubb, and CSAA; the companies with the lowest were Liberty Mutual and Travelers.
We also asked contractors to rate homeowners insurance companies with which they had experience as "poor," "fair," "good," "very good," or "excellent" for "treating their customers fairly when paying claims." Some contractors were unable to respond, since they had little or no experience working with customers who needed work done under insurance claims. But many did have opinions based on their experiences. Our Ratings Tables show the percentage who rated each company "good," "very good" or "excellent." Not surprisingly, there is some correlation between companies' scores with contractors and their scores with surveyed homeowners.
Renters and condominium owners can purchase insurance similar to homeowners policies to cover belongings, additional living expenses, personal liability, and medical payments to others.
As with homeowners insurance policies, rates for renters and condo owners vary significantly from company to company so you'll want to shop around.
Renter and condo policies usually cover personal property for its actual cash value; you can purchase an endorsement for replacement-cost coverage. As with homeowners insurance, special limits of liability apply to certain categories of items. If you aren't sure your valuables are covered, ask your agent for clarification. If they are not, you can increase the special limits or purchase an individual floater for each item.
Coverage for additional living expenses (expenses that result from loss of use of your dwelling) usually is for an amount up to 30 percent of the coverage of your personal property under a renters policy and up to 40 percent of the coverage of your personal property under a condominium owners policy.
Renters and condominium owners policies do not cover damage to your building's basic structure; landlords and condominium associations should have insurance to cover such losses. But condominium owners policies do cover some structural damage. The extent of this coverage varies significantly, and how much structural coverage you need depends on how much coverage is provided by the condominium association's policy. Some condominium associations' policies cover built-in fixtures like sinks, bathtubs, and electrical wiring. Others stop coverage at the unfinished walls, leaving you responsible for any fixtures or improvements inside. Purchase a condominium owners policy that takes over where the condominium association policy's coverage ends. (Some renters policies also allow you to purchase coverage for improvements you make to an apartment.)
If you negligently cause damage to your building, the landlord's or condominium association's insurance company may sue you to recover its expenses. The liability coverage in your policy should protect you in such an event.
Most condominium policies provide loss assessment coverage, for up to $1,000. This protects you if your building association assesses you an amount to make up for a loss it has incurred. For example, if there is damage to the building, the association might make an assessment to cover the deductible in the association's policy or for the difference between an actual cash value settlement and the replacement cost.
Consider purchasing your condominium owners policy from the insurance company that sold the policy to your association. If it offers a competitive rate, insuring with it may reduce the time it takes to settle claims where the loss is partly the association's and partly your own.
Report the Claim
Call your insurance agent. If you don't have one, call your insurance company and ask for the claims department. The company's phone number should appear in your policy.
It is important to fully understand your rights and responsibilities. If your insurance policy has been lost or destroyed in the disaster, or if you are confused about the policy benefits or exclusions, your agent or company can tell you exactly what coverage you purchased and provide a copy of the policy provisions.
Make Sure Your Insurer Promptly Responds
After you report your loss, the insurance company will assign a company representative to check the damage to your property and determine how much it will pay. If it is necessary to vacate your home, be sure to report the address and phone number where you can be reached.
California law requires insurance companies to acknowledge receipt of your claim within 10 working days. They are also required to provide the appropriate forms to file a claim. If your company does not respond within the required period of time, or if you experience any other unreasonable delays in the handling of your claim, contact the California Department of Insurance.
Information You Will Need to Provide
You will complete a claim report that lists all items destroyed, damaged, or missing. If you don't possess or can't locate a complete household inventory, picture the contents of every room in your home and then list and describe all items damaged or destroyed. As accurately as possible, indicate when or where you bought each item, how much you paid for it, and how much it will cost to replace it. Also, include the brand name and model number, if you know them.
Make Temporary Repairs to Prevent Further Damage
To protect your property from further damage, make all necessary temporary repairs, such as boarding up windows and patching holes in walls or roofs, as soon as possible—even before you see the insurance company representative. Also, move your belongings to a protected area, and begin cleaning and drying items damaged by water. However, don't dispose of any item that may be a complete loss until the company representative has examined it.
Take pictures to show how things looked before you began cleaning and repairing, and keep receipts for all clean-up expenses.
Most homeowners policies cover reasonable costs of emergency clean-up and temporary repairs. Be sure to keep receipts.
When Dealing with Contractors, Withhold as Much Payment as Possible Until Work Is Completed
If the repair work is extensive, the contractor may ask for periodic partial payments as the work progresses—but no reputable contractor should request full payment in advance. The contract should specify that payments will be made as the work is completed. If you have a mortgage on your home, the lending institution may also have specific requirements as to how the insurance funds are disbursed.
What to Do If the Cost of Repairs Exceeds What the Insurer Will Pay
If there is a discrepancy between what your insurance company offers you and the actual cost of repairs, or if the contractor finds hidden damage after the insurance company has set a cost figure, first contact the company representative and try to resolve the difference. If you are still unable to resolve your differences, contact your state's insurance department.
Where to Live During Repairs
Standard homeowners policies include coverage for costs in excess of your normal living expenses. Ask your company representative if there are any restrictions on where and how long you can stay, and how much you are allowed for hotel rooms. If you stay with a relative or friend, the company may reimburse your host for lodging only if you can show proof of actual payment. Extra expenses, such as higher utility bills incurred by the host, would definitely be considered.
What to Do After a Flood
Standard homeowners policies do not cover flood damage. But, if you have a flood insurance policy, your company or the National Flood Insurance Program will assign an adjuster to your claim.
If your home is not covered for flood damage, check with the federal agencies at the local disaster center to see if you are eligible for federal assistance, including grants or low-interest loans.
What to Do After an Earthquake
If you purchased an earthquake coverage endorsement, your company will assign a representative to evaluate your damage. If you do not have earthquake coverage, check with federal and state emergency agencies to see if you are eligible for financial assistance.
If You Have a Problem with Your Insurer
Contact your agent or company if you believe your insurance company has improperly canceled or non-renewed your policy, or has refused to pay all or part of a valid claim; you have the right to question and complain. If a mistake has been made, it will be corrected if you make an inquiry. A complaint by letter or e-mail is best; retain copies of your correspondence. If you complain by telephone, keep a written record of the date and time of your call, the name of the person you spoke to, and what was said during the call.
If you do not receive a prompt, courteous, and satisfactory response, ask the California Department of Insurance for help resolving your problem. State insurance departments have a lot of leverage with companies and resolve many complaints in favor of consumers.