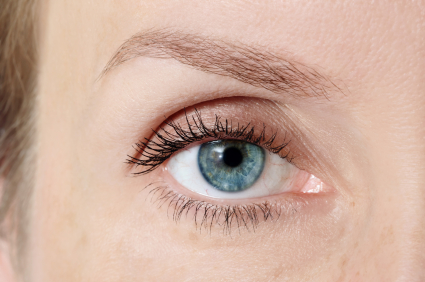 Imagine not having to carry (or misplace) your glasses. Or not having to crawl around, your face two inches from the floor, looking for a contact lens. Or packing for a trip without gathering up all your contact-lens paraphernalia? For millions of people, the promise of this optical nirvana is enough to convince them to shell out thousands of dollars for laser eye surgery.
The procedure is quite safe, and most patients are satisfied—more than 95 percent of them according to an extensive literature review sponsored by the American Society of Cataract and Refractive Surgery. But keep in mind also that what you get is still surgery. Before committing to it, you need to think carefully about the various procedures available, the chances of a successful correction given your vision and other factors, the risks of complications, which surgeon to use, and costs. This article will help you get started.
There are several laser eye surgery options, but LASIK surgery currently is by far the most common method, and for most consumers it will be the best option among the available surgical methods.
All of the surgical methods seek to reshape the cornea, which is a curved, transparent covering at the front of the eyeball (click here to see an anatomy of the eye figure). Along with the lens, the cornea focuses incoming light onto the retina at the back of the eye, much like the lens of a film camera focuses light on film. If the cornea is not shaped properly relative to the length and shape of the eyeball, light will not focus properly and you will be nearsighted, farsighted, or have astigmatism.
Although all of the surgical options try to change the shape of the cornea so that light is optimally focused onto the retina, there are slight differences in how the surgeries are performed.
During LASIK (laser in-situ keratomileusis) surgery, the patient's eye is anesthetized with eye drops. The eye that is not being treated is usually temporarily taped shut. A device is attached to restrict eyelid movement. The patient is then told to hold his or her gaze on a small light, straight ahead.
The surgeon will begin by holding the eye in place using a suction ring. Then, the surgeon will cut a thin flap of corneal tissue that is lifted away from the surface of the cornea while still hinged at one end. After the flap has been created, the suction ring is removed.
The surgeon then uses a laser to remove tiny amounts of corneal tissue, thus reshaping the cornea into the desired contour. The laser is guided by information that has been programmed into its controlling mechanism—information about your unique prescription and other eye specifications.
When the reshaping is complete, the surgeon repositions the flap back over the newly contoured surface. Natural suction in your eye holds the flap in place, so no sutures are needed.
The entire surgical procedure should take less than 30 minutes. Most LASIK patients experience almost immediate results from the surgery and within two or three days will have normal, uncorrected vision.
The Bladeless LASIK Option
There is disagreement among some eye surgeons as to whether a newer method of using a laser to cut the flap—often advertised as "bladeless" or "all-laser" LASIK—is preferable to the traditional way of using a special, mechanized surgical blade for the cut. Those who prefer using a blade argue that it shortens the amount of time during the procedure that is most uncomfortable for the patient: the suction needed to hold the eye still usually lasts only three seconds when using a blade but lasts 15 to 20 seconds for an all-laser procedure. But other surgeons prefer the all-laser method, arguing that the laser creates a flap that is more ideally shaped, with sharper edges and a consistent thickness, all of which heighten the chances the flap will heal quickly and without complications.
Among the studies that have compared the two methods, a few suggest that all-laser LASIK results in slightly faster average visual recovery times and even slightly better success rates in terms of accomplishing 20/20 vision without corrective lenswear. But other studies conclude there are no significant differences in results. Even the studies that do show evidence of improved outcomes using the all-laser method conclude the benefits are quite small.
Many experts—including many surgeons—insist that the main reason some surgical centers favor the all-laser approach is that it helps them market. The fees surgeons charge for the all-laser approach are usually higher than for the traditional approach because each time the all-laser procedure is performed, a royalty has to be paid to the cutting device's manufacturer.
Our advice is to compare the costs of the two types of approaches and discuss the options with surgeons you're considering. Ask them if they have a preference, and if they have one, to explain it. Keep in mind also that some surgeons heavily favor one method over the other and therefore perform many more surgeries using their preferred method. Since practice does indeed help make perfect, and since there doesn't seem to be a significant difference in outcomes between the two methods, you may want to stick to the method the surgeon you choose uses most often.
The Custom LASIK Option
There are actually two ways to program the laser device that shapes the corneal material in LASIK surgery—"conventional LASIK" and "custom LASIK."
With conventional LASIK (also referred to as "wavefront-optimized LASIK"), the device is programmed based on information on lower-order aberrations of vision—nearsightedness, farsightedness, and astigmatism. This approach is designed to correct your vision with regard to how much you can see on a standard 20/20 eye chart.
Custom LASIK (also referred to as "wavefront-guided LASIK") is intended to measure and treat not only lower-order aberrations but also higher-order aberrations that may cause lack of contrast sensitivity and lack of ability to discern fine detail. The computer creates a three-dimensional map that shows—and guides the laser to treat—any aberrations that are found based on what happens to a ray of light as it is transmitted into the eye and reflected back out off the retina. With custom LASIK, the reshaping of your corneal material is done according to your personal corneal "thumbprint." Custom LASIK is intended to reduce the risk of post-LASIK complications like glare, halos, and difficulty with night vision.
The actual evidence of better outcomes with custom LASIK surgery relative to the conventional approach is very limited. And keep in mind that even if custom LASIK is slightly more effective, the rates of success with conventional LASIK are very high, so any improvement gained by employing custom LASIK is likely to be minor. Also, you might save a considerable amount of money by opting for the conventional LASIK procedure: among area surgeons who still offer both types of procedures, we found that several charge less for conventional LASIK than for custom LASIK—sometimes a difference of $2,000 or more.
Choosing a LASIK Option
If you are having trouble deciding whether to get custom LASIK versus conventional LASIK or whether it makes sense to seek out a surgeon who uses the bladeless-laser method rather than a traditional blade, keep in mind that all of these options have very low rates of serious complications. We suggest you focus your decision-making not on method but more on finding a surgeon who is experienced, competent, skilled, and careful (see "Seeking a Surgeon," below).
LASEK (laser epithelial keratomileusis) or Epi-LASIK surgery may be an option for you if you're not a good candidate for LASIK surgery. These two types of surgeries, which are very similar to one another, are usually used as alternatives to LASIK for persons who have thin corneas or who have jobs or play sports that carry a high risk of eye injury.
The LASEK and Epi-LASIK procedures are similar to LASIK, except that during LASEK and Epi-LASIK, only a very thin layer of corneal tissue is temporarily removed before exposing the cornea to the laser. The surgeon treats the top layer of cells of the cornea with an alcohol solution for about 30 seconds; this treatment loosens this thin layer of cells and allows it to be lifted and folded back by the surgeon. After the cornea is reshaped by the laser, the surgeon puts back in place this top corneal layer.
LASEK and Epi-LASIK cost about the same as the standard LASIK procedure.
The primary reason LASIK surgery is so much more popular than LASEK or Epi-LASIK is that most patients who undergo LASIK surgery have vision recovery in one or two days. With LASEK and Epi-LASIK, patients usually have fast initial vision recovery but then, at about two weeks post-surgery, experience blurred vision for several weeks as their eyes discard wounded cells and replace them with new ones. Full visual recovery usually doesn't occur for six to eight weeks.
Aside from being an option for those with thin corneas or who have high risk of eye injury, the main benefit of LASEK and Epi-LASIK is that less cutting is required, and therefore fewer patients experience complications that result from cutting and reattaching the corneal flap that takes place during LASIK procedures. But these types of complications are rare and are generally correctable.
PRK (photorefractive keratectomy) was one of the first laser eye surgery methods developed for vision correction, but has largely been replaced by LASIK. Like LASEK and Epi-LASIK, PRK can be performed for patients who have corneas that are too thin to undergo LASIK.
Unlike the procedure in LASIK, LASEK, and Epi-LASIK, during PRK, none of the corneal surface tissue is cut away to expose the corneal tissue underneath; instead, the surgeon uses a laser on the surface of the cornea to reshape it. After the surgery, a contact lens is placed on the eye and acts as a bandage for three or four days; eventually the raw surface of the cornea heals on its own.
The long-term results from PRK appear to be about as good as those of LASIK, LASEK, and Epi-LASIK, and PRK costs about the same as those other procedures. But, although PRK does not require any cutting, it may take two months or more for the cornea to heal enough so that the vision in the treated eye becomes normal—an explanation for the fact that PRK is rarely performed anymore.
LTK (laser thermokeratoplasty) surgery is a technique that can be used to treat farsightedness and astigmatism. Unlike the laser eye surgeries described above, which use a "cool" laser, LTK is done using a "hot" laser that heats, shrinks, and reshapes the surface of the cornea. LTK also achieves vision correction within a matter of seconds, without any cutting, removal, or abrasion of corneal tissue. So there is little risk of infection, vision loss, or other complications, and results are obtained very quickly with little or no healing required.
Although LTK is highly effective in the short-term, the results are not permanent. Usually, some regression of vision occurs during the first three months following surgery, and within two years, many of those who undergo the surgery lose about one-half of the corrective effects the surgery provided. Eventually, their surgeries will have to be repeated to re-correct the patients' vision. Most surgeons using LTK will try to over-correct patients' vision so that the regression doesn't return vision to its pre-surgery state so rapidly.
Since its results are temporary and the patient demand for LTK is low, hardly any surgeons perform it anymore.
Beginning at age 40 or so one's eyes begin to lose their flexibility and for most this means vision is not equally good at all distances, even while wearing eyeglasses or contacts or after having had LASIK surgery. Most people come to need eyeglasses or other help either for distance vision or for close-up vision. This condition, called presbyopia, can be solved with multifocal eyeglasses or multifocal contact lenses. It can be dealt with by laser eye surgery if the dominant eye is corrected to see objects far away and the other one is corrected to see close objects. But some patients who undergo LASIK to treat presbyopia aren't able to adjust to these changes—particularly when it comes to depth perception—and must continue to use eyeglasses.
Currently used in several other countries and undergoing clinical trials in the U.S., multifocal LASIK (or "presbyLASIK") may be a future option for those who have presbyopia and don't want to use LASIK to correct the vision differently for each eye.
Like LASIK, multifocal LASIK requires the creation of a corneal flap and then a laser is used to reshape the cornea underneath. However, unlike LASIK, the laser is programmed to create up to three "power zones" in the cornea with the upper, middle, and lower zones shaped differently to accommodate near, intermediate, and far distances. Since the corneas of both eyes are corrected together, it is thought that fewer patients will have problems adjusting to the surgery, since their brains should adjust automatically to pick the zone in each eye to use to see properly for a given distance.
At the time of this writing, the research needed for approval by the U.S. Food and Drug Administration (FDA) was ongoing. The few studies that have been published report high success rates for multifocal LASIK. But these studies included only patients who had already shown an ability to adjust to multifocal contact lenses, which create the same power-zone effect as multifocal LASIK. Since many who have presbyopia aren't able to adjust to multifocal contacts, a number of eye professionals and researchers worry that, if the procedure is approved by the FDA, a large number of multifocal LASIK patients will be permanently unhappy with their results. One fact is certain: approval of multifocal LASIK in the U.S. would mean a boom for equipment manufacturers and surgical centers, as the number of eligible laser eye surgery patients would increase substantially.
Although rarely performed, another surgical option for persons with mild nearsightedness or certain corneal conditions that preclude LASIK surgery is corneal ring implant surgery. Rather than reshaping the cornea with a laser, this type of surgery inserts clear pieces of acrylic into the cornea to reshape it to its ideal proportions. The implants themselves are shaped like crescents or half-circles, and two are inserted into the side of the cornea in each eye.
During the surgery, small slits are made to the surface of the cornea and the implant is inserted underneath the upper corneal tissue. The incisions are then closed with tiny sutures that eventually dissolve. Usually, patients must wear an eye patch for a few days following surgery.
Implants are primarily used for patients who cannot undergo LASIK. But another reason to consider implants is that they can be surgically removed if you are not happy with the results.
Research on implants is ongoing, but preliminary reports indicate that between 84 and 95 percent of patients had at least 20/40 uncorrected vision after having implants.
Before deciding to have laser eye surgery, you should first discuss with a physician whether or not you are a good candidate for any of the available procedures. Some types of vision problems won't be helped by surgery and, as we have noted, some of the surgical options aren't appropriate for some people.
During an initial consultation, the surgeon and his or her team should check your eyes and measure your prescription, corneal thickness, corneal shape, pupil size, and other factors. It is important to let the surgeon and the surgeon's team know if you take any medicines, have any allergies to medicines, or have any medical conditions. It is especially important to let the surgeon know if you are pregnant since visual acuity tends to change during pregnancy.
A major consideration for any type of laser surgery is your age and how long you are likely to be able to enjoy the full benefits.
First, it is important that you be old enough that your eyes have stabilized. Persons in their early 20s or younger often have significant "refractive instability." That means corrections made by laser surgery might lose their effectiveness as their eyesight changes.
Second, persons in their 20s, 30s, or early 40s need to be aware that the freedom from glasses and contacts that results from the most common laser surgery procedures is not likely to be permanent. As noted above, most people after age 40 or 45 find that their eyes begin to lose their flexibility. If they see well at a distance, possibly as a result of laser surgery, their eyes may not be able to adjust to allow good focus close-up, resulting in a need for reading glasses.
Having surgery to make one eye farsighted while the other is nearsighted might be a lasting solution for persons whose brain can adjust to this setup, but some can't. Also, the multi-focal LASIK procedure discussed above might solve the problem, but that procedure has still not been approved by the FDA for use in the U.S.—and may not work for many people.
While problems can befall any patient, the risk is considerably higher for some than for others. If you have any of the following characteristics, you may not be a good candidate for laser eye surgery, or at least for some types of laser eye surgery—
If you currently need a large correction. If your vision is quite bad before surgery, there is a relatively high probability that laser eye surgery will not be enough to allow you to go without glasses. Also, you are more likely than other patients to have post-surgery vision problems like seeing glare or halos at night.
If you required a change in your contact lens or glasses prescription in the past year. Such "refractive instability" is common not only in patients who are in their early 20s or younger but also for those whose hormones are fluctuating due to a disease such as diabetes, who are pregnant or breastfeeding, or who are taking certain medications.
If you have a disease or are on medications that may affect wound healing. Diabetes, autoimmune diseases like lupus and rheumatoid arthritis, and immunodeficiency conditions like HIV may prevent proper healing after the procedure. The same is true of some medications like retinoic acid and steroids.
If you work in an occupation or actively participate in contact sports in which blows to the face and eyes are a normal occurrence. LASIK surgery may not be an option for you, but you may still be a good candidate for other types of laser vision surgery.
If you have a history of certain eye-related conditions or problems, including dry eyes, herpes involving the eye area, suspected or actual glaucoma, ocular hypertension, inflammations of the eye or eyelids or crusting of the eyelashes, eye injuries or previous eye surgeries, or keratoconus.
If your cornea is thin. Again, you may not be a good candidate for LASIK surgery, but your doctor may be able to use an alternative procedure.
If you have retinal pathology. Consult with the ophthalmologist whom you see for this condition to get an assessment of whether you are a good candidate for laser surgery.
Most patients experience dramatic improvement in how well they can see without eyeglasses or contacts. Estimates vary, but studies have indicated that well over 50 percent of all patients who undergo laser eye surgery achieve results of 20/20 or better and over 90 percent achieve 20/40 or better (which is good enough to drive without having to wear corrective lenses). Surveys indicate that more than 95 percent of LASIK surgery patients are satisfied with the results.
But you need to understand that there is still a chance that laser eye surgery might not completely correct your vision to the point that you will no longer need to wear lenses. The odds of getting a surgical success in terms of vision correction will depend on your specific error—particularly the severity of your error—and some other factors.
If you have only minor error, especially if the problem is nearsightedness, your chances of success are the highest. For persons with farsightedness and farsightedness with astigmatism, success is lower, and if you have a high degree of farsightedness along with astigmatism, you will face the least predictable results.
When the initial correction from LASIK is not sufficient, a possible solution for some patients is to undergo a second surgery. But even a re-treatment won't always solve the problem, and in some cases, particularly if the surgeon has removed too much corneal tissue, re-treatment is not possible.
What's more, visual acuity as measured on an eye chart is not all you care about in your eyesight. A 20/20 measurement means that from a distance of 20 feet, the smallest print you can read on a standard eye chart is the same size as the smallest print someone with "normal" eyesight can read. (A 20/40 measurement means that at 20 feet you can just read what a person with normal eyesight could read at 40 feet.) But being able to read an eye chart is not the same as having it look right. You might be able to read small letters although both they and the large letters look fuzzy or wavy to you. Unfortunately, that's what some laser eye surgery patients experience.
Other problems with post-surgical vision include—
Seeing glare, especially at night;
Seeing halos and starbursts around lights at night;
Seeing too little contrast in dim light;
Loss of lines of vision—some lines simply not visible on the vision chart; and
Dry eyes.
Although such problems usually disappear over the first few months, for a small percentage of patients, they persist—and, in some cases, are uncorrectable.
Even worse problems, although rare, are infections or growth of surface-type cells under the repositioned flap or on the reshaped corneal tissue. Fortunately, most of these problems can be treated if discovered promptly through proper follow-up care, and usually just mean discomfort and a longer healing process.
It is important to have a good doctor—to help you decide whether to have laser eye surgery, to make the measurements and assessments prior to doing the surgery, to perform the surgery, and for aftercare.
If you already have an ophthalmologist you trust, that is a head start. Ask this doctor whether he or she does laser eye surgery. If yes, then this doctor will be a good candidate to do surgery for you. You might also get useful feedback from an optometrist if you have a trusted one from whom you get eyeglasses or contacts. But you still will want to check about experience, quality, and price.
Ophthalmologists tend to know a lot about their peers. They see patients whose eyes reveal the results of good and bad surgeries done by other doctors. They hear from patients and from hospital nurses and other personnel in the community. If you can arrange to talk with an ophthalmologist who does not do laser surgery—many do not—ask him or her to recommend surgeons. A good resource are the ophthalmologists listed in our nationwide Top Doctors listings. To create our Top Doctors lists, we surveyed virtually all actively practicing physicians in the nation's 53 largest metropolitan areas and asked each to name the one or two physicians in each of 35 specialty fields he or she "would consider most desirable for care of a loved one." On our Top Doctors lists, we simply identify the doctors mentioned most often by their peers, and tell you how many mentions each received—along with basic information about each, such as office addresses and phone numbers, medical schools attended, and board certification.
Another source of information about prospective surgeons is the nonprofit Council for Refractive Surgery Quality Assurance (CRSQA), an independent organization that accredits surgery centers based on the results of surveys sent to patients. These surveys ask patients to rate the performance of the practices on several elements of care, including overall satisfaction, whether the desired goal was achieved, and whether complications were experienced. To become fully certified, a practice must score in the 90th percentile of their peers on key quality measures. To maintain certification, practices are reevaluated each year.
At the time of this writing, only one practice in the Delaware Valley area was fully certified, but the program was relatively new and growing. For a current list of certified practices, visit the CRSQA's website at www.usaeyes.org.
You want a doctor who will give you plenty of "chair time"—who will take a thorough medical history, listen to your questions and concerns, and fully explain the procedure, the risks, and the alternatives in advance. It is essential that the doctor take careful measurements of your eyes to assess whether you are a good candidate for laser eye surgery and to determine exactly how the laser eye surgery equipment should be programmed to perform the procedure.
Experience is very important. Some doctors do more than 1,000 of these surgeries per year. Some studies have shown that doctors doing their first few hundred surgeries with a specific technique may be at least twice as likely to have complications or poor results as more experienced doctors. Also, a doctor who has done many laser eye surgeries may be better able than a less experienced one to assess your suitability for the treatment. And an experienced doctor might be better able to deal with problems that might come up, like a malfunction of the equipment, an unintentional cutting through of the hinge of the flap during surgery, a post-operative infection, or the need to pry up the flap again to do a re-treatment if the first correction proves after several months to be unsatisfactory.
Price is certainly a consideration. Most insurance companies consider laser eye surgery a cosmetic treatment. That means you have to pay out of your own pocket. The cost is substantial. And prices vary from surgeon to surgeon: in a survey of a sample of Delaware Valley area surgeons, we found prices for wavefront guided LASIK surgery for two eyes, using the all-laser cutting procedure, ranging from less than $4,000 to more than $6,000.
You can easily shop for surgeons. Call several doctors' offices and ask whether the doctor does laser eye surgery, how many surgeries the doctor has done in the past two years, the price—per eye or for two eyes—and what is included in the price.
When you identify a surgeon who seems to be a good choice, arrange for an appointment for an evaluation. With many doctors, that is a free service. Before the evaluation, write down any questions you have so you don't forget to ask them. The article "50 Tough Questions for Your LASIK Doctor," available at CRSQA's website (www.usaeyes.org), should help you in making your list. Size up the doctor, both the "chair time" aspects of the visit and the thoroughness of the measurements—for instance, whether the measurement of pupil size is done in a dimly lit room. If you wear contact lenses, which can distort the shape of your cornea, it is a good idea to stop wearing them several weeks before your baseline examination so that the measurements that will be used to calibrate the surgical equipment will be based on the natural shape of your eye. If your doctor doesn't advise you not to wear contacts before the exam, ask why not.
You should ask any surgeon you're considering how often his or her patients have had serious complications following surgery, mild complications after surgery, and what total percentage of patients have not attained uncorrected, 20/20 vision after surgery. The benchmark for any practice should be no serious complications, none or very few mild complications, and a very high success rate in terms of achieving visual accuracy.
Since many doctors do several hundreds, or even thousands, of laser eye surgeries per year, but some do fewer, you should ask about experience. And you will want to confirm claims of number of surgeries done. You might ask the doctor for something in writing stating this count, or you might send the doctor a note confirming that you will be using him or her for the surgery and explaining that one reason for your choice was "your statement that you have done [type of surgery] on [number] of eyes in the past two years."
If after an evaluation visit you are not confident about a doctor, try another one. If you like the doctor but are not fully confident that you are a good candidate for the surgery—keeping in mind that doctors have a financial incentive to encourage patients to get surgery—go to another doctor for a second opinion.
During the consultation process, you might want to ask about alternatives to the various laser eye surgeries. We have focused on the most common types of surgeries here, but there are other options.
After the surgery, it is important that you not rub your eye or allow it to be inadvertently poked—including while you sleep—to assure that the flap is not dislodged. For protection immediately after the procedure, a shield should be placed over your eye. Your doctor will probably remove it at the first follow-up visit the day after your procedure.
You can expect improvement in your ability to see without glasses—your ability to read an eye chart, for instance—within the first day. And for many patients, this ability continues to improve for several months. During the days and months following the surgery, you can also expect the following:
For three days—mild discomfort and pain, burning or scratchiness, tearing or watery eyes.
For one week—sensitivity to light, hazy or blurred vision.
For one month—dry eyes, seeing glare and halos around lights at night, and difficulty driving at night.
For six months—fluctuations in your vision before your condition finally stabilizes.
Many patients go back to work the day after surgery, but others take a few days off. You should see your doctor within a day after surgery, again within one or two weeks, and then have regular visits for about six months after that. After the surgery, your doctor will probably give you anti-infection, anti-inflammatory, and lubricant eye drops to take with you. You should not wear contact lenses, even if your vision is blurry, without specific approval of your doctor. You will have to restrict some activities. Your doctor will probably advise—
No non-contact sports for at least three days.
No eye makeup for two weeks.
No strenuous or contact sports for at least four weeks.
No swimming, whirlpool, or hot tub for at least eight weeks.