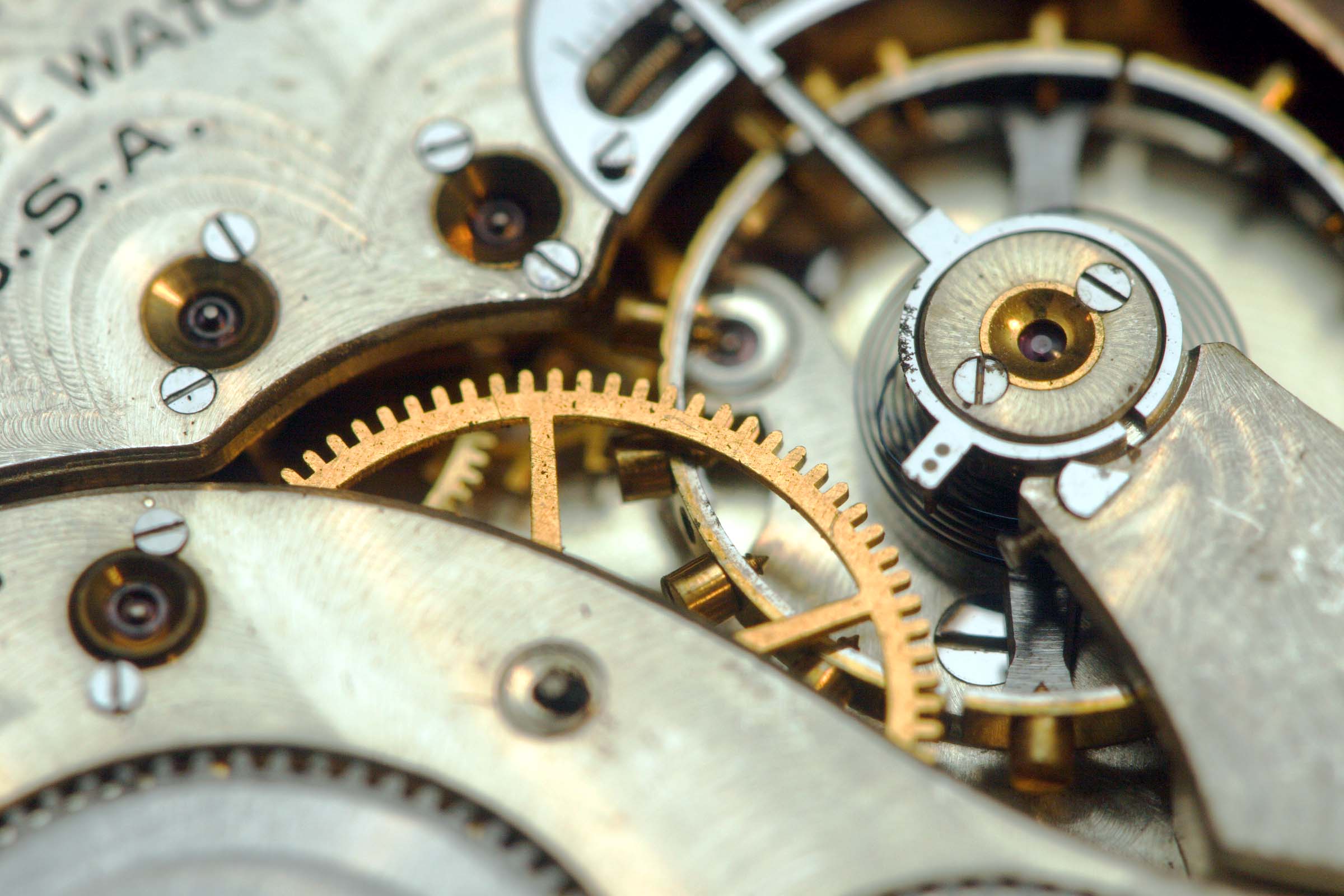 In an era of cell phones and iPods, many consider watches to be anachronisms. But for others, nothing beats a good old wristwatch. And often, only a particular watch will do. You may be loyal to a fine Swiss timepiece, a family heirloom, a fashion accessory, or just the same old watch you're used to. When it breaks, a $25 replacement won't do. What is needed is a good repair shop.
Fortunately, finding a shop where you're likely to be satisfied should not be difficult. At the time of our last full, published article, of the 52 shops evaluated on our Ratings Tables, 21 were rated "superior" for "overall performance" by at least 90 percent of their customers we surveyed. But not all shops do so well; 10 of the shops got such favorable ratings from fewer than 65 percent of their surveyed customers. (For more information on our customer survey and other research methods, click here.)
When selecting a shop, confirm what guarantee it is currently offering. Most shops will guarantee an overhaul (disassembling, cleaning, lubricating, and regulating) or other major repair for between six months and one year. With most shops, guarantees apply only if the watch's movement is involved in the repair; replacement of a crystal, for example, probably will not carry a warranty. Guarantees typically cover either stoppage or failure to run accurately.
Check whether a shop you're considering usually has a watchmaker on premises, rather than sending out all repair work. Having a watchmaker in the shop may make it easier for you to get answers to questions, find out whether repairs are likely to be feasible and worth making, get an accurate estimate, and get simple repairs made on the spot.
You may also want to ask whether the shop employs watchmakers who have passed the written and hands-on tests to be certified by the American Watchmakers-Clockmakers Institute. You can check certification yourself by simply asking to see a watchmaker's certificate. While certification indicates that a watchmaker is capable of good work, it is no guarantee, and many capable watchmakers simply have never taken the time to become certified.
To help you compare prices, our Ratings Tables have price index scores for individual shops that were evaluated in our last full, published article. To arrive at these scores, our researchers (without revealing their affiliation with CHECKBOOK) called the shops for price estimates on three sample repair jobs. (Scores are based on only two estimates in cases where we could not get more.) There were big differences in price. The highest of the price index scores ($178) is more than three times higher than the lowest score ($56). Table 1 shows examples of the big price differences for specific repairs. For example, to overhaul a Hamilton Automatic watch, prices ranged from $40 to $200.
Overhaul (clean) a Hamilton Automatic watch that has mechanical Swiss automatic movement
$40
$99
$200
Replace crystal on a men's Citizen Promaster watch
$20
$36
$75
Replace stem and crown on a women's Jules Jurgensen watch with a 14K-gold crown
$25
$42
$85
1 Some prices were rounded to the nearest whole dollar. For each of these jobs, the firms were given additional, detailed specifications.
Just because a shop has low prices does not mean you're less likely to be satisfied with the work. In fact, in many cases we found the opposite to be true. If we divide the shops into two equal-sized groups based on price index scores, we find that the lower price shops have significantly better scores, on average, for the "doing work properly" question on our customer survey than the higher price shops.
Your watch will last longer if you follow a few basic guidelines in caring for it.
Be wary of water. "Water resistant" means the watch is protected from accidental wetting. Don't wear it in the shower or when swimming. If it gets wet, dry it as soon as possible. With a watch that is specially designed for underwater use, be sure to stay within the conditions specified in the manufacturer's instructions.
Even if your watch is "shock resistant," as most are, don't press your luck. Take it off before operating a jackhammer, rushing the quarterback, and similar activities.
Even if you are very handy, don't try to repair your watch yourself. Leave it to a professional.
Don't leave a dead battery in your watch. It might leak or corrode. Batteries usually last about two years, but yours might run out in as little as six months if you have an inexpensive watch with many functions, such as a calculator or games, which you use often.
Replace a cracked crystal right away. Even a tiny crack can allow dust or moisture to get inside and interfere with the mechanism.
If you have a mechanical (as opposed to battery-powered) watch, it's a good idea to have it serviced every couple of years unless the manufacturer suggests a longer interval. Tiny particles of dust can get inside, increasing friction on moving parts. As a rule of thumb, the smaller the watch, the more dirt or lack of lubricant will affect it because the parts, including the mainspring, are smaller and more delicate. Women's watches generally need more frequent overhauls than men's watches.