CHECKBOOK provides:
Award winning articles and ratings reports compiled from more than 191,000 Bay Area Consumers' CHECKBOOK area consumer ratings by Consumers' CHECKBOOK and Consumer Reports magazine subscribers who have used these companies and professionals.
Thousands of hours of undercover price shopping.
Review of complaints received by local consumer agencies such as Better Business Bureau (BBB) and attorney general offices.
In-depth research.
No advertising.
No ballot-box stuffing.
Nonprofit
Read CHECKBOOK's free advice on choosing local furniture stores.
La-Z-Boy Furniture Galleries
5225 Johnson Dr
Pleasanton, CA 94588
Phone: 925-463-1243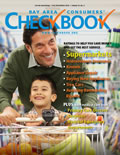 "If you want specific, practical, useful information, not generic bull, you'll find it in Bay Area Consumers' CHECKBOOK."
"I can attest to [CHECKBOOK's] magical transformation: What looks like an overflow of information becomes a welcome guide to the perplexed when you actually need to use it."
A Consumers' CHECKBOOK Subscriber
I've never been disappointed by the recommendations from Consumers' CHECKBOOK. After all the reviews are from consumers,not advertisers.
What can Consumers' CHECKBOOK tell you about La-Z-Boy Furniture Galleries?
Consumer Ratings
| | |
| --- | --- |
| Number of Ratings | 12 |
| Percent of customers rating store "superior" for "overall quality" | |
| Percent of customers rating store "superior" for "advice on choice and use of products" | |
| Percent of customers rating store "superior" for "staff attitudes/atmosphere" | |
| Percent of customers rating store "superior" for "ease of looking at/testing products" | |
| Percent of customers rating store "superior" for "prices" | |
| Percent of customers rating store "adequate" or "superior" for "promptness of service" | |
| Percent of customers rating store "adequate" or "superior" for "reliability" | |
Complaints
| | |
| --- | --- |
| Number of complaints on file with BBB : | |
Online Information
| | |
| --- | --- |
| Does stores website have an online gallery or catalog? | |
| Can customers order directly from stores website? | |
| Does stores website list prices? | |
| Does stores website have room designer software? | |
General Information
Special services and payment policies

Catalogs available for customers to special-order furniture
Choice of upholstery fabrics for most sofas
Custom upholstery services available
Firm delivers furniture
In-home interior design services available.
Orders for furniture in showroom can usually be fulfilled within two weeks
Repair services available for case pieces and/or upholstered furniture
Soil and stain treatment for upholstered furniture upon request
Store requires a down payment

Return time period for special-order items (in original condition)
No returns
Restocking fee
No returns
Return time period for in-stock items (in original condition)
3 days
Restocking fee
30%