CHECKBOOK provides:
Award winning articles and ratings reports compiled from more than 211,000 Chicago Consumers' CHECKBOOK area consumer ratings by Consumers' CHECKBOOK and Consumer Reports magazine subscribers who have used these companies and professionals.
Thousands of hours of undercover price shopping.
Review of complaints received by local consumer agencies such as Better Business Bureau (BBB) and attorney general offices.
In-depth research.
No advertising.
No ballot-box stuffing.
Nonprofit
Read CHECKBOOK's free advice on choosing local tree care companies.
Virginia's Little Acres
1331 Anthony Rd
Wheeling, IL 60090
Phone: 847-459-9164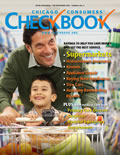 "Whomever I call, it will be a firm that gets two checkmarks from Consumers' CHECKBOOK. "
"[Consumers' CHECKBOOK] takes no advertising, so there's no tainting the ratings."
A Consumers' CHECKBOOK Subscriber
Great insight in to who to call or where to turn when you need repairs on your car, appliances, home, etc. in Chicago. I've never had a bad experience when I've used one of the services that rated well.
What can Consumers' CHECKBOOK tell you about Virginia's Little Acres?
Specific Info
Areas Firm Serves:
Cook County--Central
Cook County--North
Cook County--South
Lake Co.
Consumer Ratings
| | |
| --- | --- |
| Number of Ratings | 12 |
| Percent of customers who rated firm "superior" for "doing service properly on first try": | |
| Percent of customers who rated firm "superior" for "starting and completing work promptly": | |
| Percent of customers who rated firm "superior" for "letting you know cost early": | |
| Percent of customers who rated firm "superior" for "neatness of work": | |
| Percent of customers who rated firm "superior" for "advice on service options and costs": | |
| Percent of customers who rated firm "superior" for "overall performance": | |
| Percent of customers who rated firm "adequate" or "superior" for "overall performance": | |
Complaints
| | |
| --- | --- |
| Number of complaints on file with Attorney General's Office | |
| Complaint rate : | |
| Number of complaints on file with BBB : | |
| Complaint rate : | |