Finding an Insulation Contractor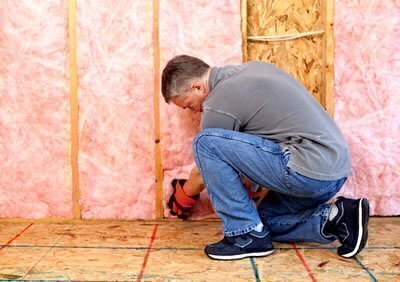 To get MassSave's rebate, you'll have to hire a company from its "approved contractors" list to do the work. The first step is to get an energy audit from an approved company. The inspection and recommendations report are free, as is any air-sealing work they perform. You then contract with that company, or another approved contractor, to get any recommended work done. Visit MassSave or call 866-527-7283 to learn about available rebates and to obtain lists of contractors.
The quality of an insulation job is vital to maximizing the effectiveness of insulation work. Fortunately, several area contractors are equal to the job. Our Ratings Tables for insulation contractors show reviews submitted by area consumers (primarily Consumers' Checkbook and Consumer Reports subscribers) for insulation installers. The ratings and comments for insulation contractors are for the most part positive.
Ask prospective companies how they plan to do the work, what materials they plan to use, and why. Be wary of exaggerated claims of energy savings. And be sure to ask firms for proof of worker's compensation and liability coverage.
The MassSave program says that because it requires all companies to charge the same prices for insulation work, if you plan to take advantage of its rebates for insulation work there's little reason to bother shopping around for price. Unfortunately, even after we made several requests for pricing information, the PR departments for MassSave and the utility companies refused to provide it. We asked contractors who participated in the program to provide us with prices for insulation work under the rebate program, but each quoted different prices. Because MassSave and the utilities apparently want the program's insulation pricing to be a mystery to our readers, we can't provide accurate out-of-pocket expenses for making insulation improvements under the program.
We did have our mystery shoppers call a sample of area contractors and obtain price quotes for adding loose-fill insulation to the attic of a specific house. (When calling, our shoppers asked for companies' regular prices, not pricing under the MassSave program.) The price quotes shown on the table below reveal dramatic price differences, from $1,500 to $4,000.
Using these price quotes and quotes obtained from companies that participate in the rebate program, the first row of the table provides our best guess as to what a hypothetical homeowner would pay to make the improvements. As you can see, we think you'll save by participating in the rebate program, compared to contracting with one of the least expensive installers.
Before contracting with any company, have one of its representatives come out to see your house and provide a written proposal. While there, the rep should inspect the job site and check for any issues—for example, to make sure there is no exposed wiring in any area before it is insulated. (Insulation cannot be installed over old knob-and-tube–style wiring.)
Get a contract that details the size of the area to be insulated, how much insulation will be installed, the type of insulation, and the resulting R-value (the Federal Trade Commission requires firms to do this). For blown-in loose-fill insulation, the contract should also state the depth in inches of insulation present before new insulation is added and the depth after the work is done. If the firm will be sealing cracks and other infiltration points, make sure the contract specifies the location of these areas.
Other matters to cover in the contract—
In attic spaces, the contract should promise that the company will keep attic vents free of blockage. Typically, a company will use fiberglass batts to build a dam around spaces that should not be covered by insulation. In addition, be sure the firm will insulate the attic's access panel or pull-down stairway.
Check for any recessed lighting fixtures (like can lights) that are exposed in the attic. If they are marked "IC," it means insulation can contact them. If they are not IC-rated, be sure the contractor promises to keep insulation a minimum of three inches away to avoid fire hazard.
If ductwork, boiler pipes, or hot-water supply pipes run through the area to be insulated, the contract should require the contractor to insulate them with R-6 insulation.
If you will be insulating walls, the contract should specify where the company will create holes, how many, and how the openings will be closed and repaired.
Reference in the contract a material fact sheet, which the company should attach, describing the insulation that will be installed (contractors are legally obligated to provide a fact sheet, upon request).
Unless your job requires more than one day's work (most don't), don't agree to pay for any work until all work has been completed.
Before paying, check that all cracks were sealed as agreed upon, that the amount of insulation added matches the proposal, and that loose-fill insulation was applied evenly. Also, make sure the crew has cleaned up the area.
Prices Quoted by Companies to Add Insulation
to the Attic of an Illustrative House

Price quotes are to add R-30 of blown-in insulation (fiberglass or cellulose)
to the unfinished attic (60' x 30') of a one-story, 1,800 sq. ft. house.

Price quoted
Estimate of homeowner's cost using MassSave program
$1,380-$1,614
Insulation Smart Solutions, Walden, 617-767-1739
$1,500
South Shore Insulation Specialist, Brockton, 508-587-2425
$1,900
Map Insulation, Seekonk, 888-676-1524
$2,100-$2,200
Massachusetts Weatherization, Salem, 978-741-3471
$2,200-$2,400
Daniel J O'Leary & Sons Insulation, Beverly, 978-922-3880
$2,400
Alexander Insulation, Malden, 781-397-9909
$2,700
Insul-Pro Insulation, Abington, 781-871-8252
$2,700
Insul-Kings, Lowell, 978-710-9445
$2,700-$3,000
Anderson Insulation, Abington, 781-857-1000
$2,880
Polar Bear Insulation & Home, Andover, 978-686-5185
$2,900
Rogers Insulation Specialists, Framingham, 508-875-8930
$3,000-$3,500
Calnan Energy Systems, Waltham, 781-894-9626
$3,400
American Building Technologies, Boston, 617-752-1570
$3,600
Berbert & DeMelo, Walpole, 617-784-6542
$3,600
Chris Plastering & Insulation, Pelham, 617-212-9078
$4,000