Avoiding Problems When Buying Appliances
Last updated in November 2015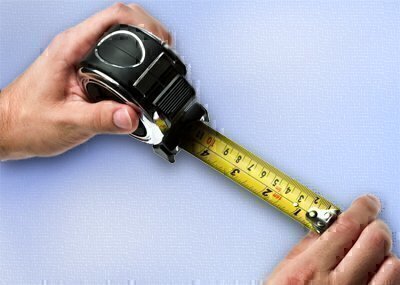 No matter where you buy an appliance, the following tips will help you avoid the most common appliance-buying pitfalls:
Get all terms in writing. You should receive an invoice or contract that lists the store's name, address, and phone number; salesperson's name; your name and address; appliance brand and model number; price for each appliance; itemized prices for delivery, hauling away old appliances, and installation, including a detailed description of what work the store's installers will do; deposit paid; terms for refunds and exchanges; and expected delivery date.
Avoid leaving a large deposit. It's reasonable for a store to require a small upfront deposit as compensation in case you cancel the order. But making a large deposit deprives you of the leverage you may need to make sure all goes as planned.
Pay by credit card. If you have a problem, you can protest the charge with your credit card issuer.
Measure. Twice. Don't wait until your new appliance arrives to find that it won't fit through any of your doors, up a stairwell, or in the allotted space.
Check right away for visible defects. Reject delivery of an appliance that arrives with scratches, dents, and other damage. If the problem is limited to cosmetic damage, and you need a working appliance while you await a defect-free replacement, call the store manager and ask if you can keep the damaged unit while you wait for a replacement. If you do receive a replacement unit, get the terms of the arrangement in writing—including expected delivery date—before the store's installers leave.
After installation, check that the appliance works. Before the installers leave, make sure burners burn, the oven bakes and broils, the fridge cools, the icemaker makes ice, the washer washes, and the dryer dries. Check carefully for water leaks. If anything is amiss, demand a replacement or remedy. If you notice a problem after the store's installers leave, inform the store as soon as possible—and push it to provide a replacement unit, rather than forcing you to seek repairs under the manufacturer's warranty.
Check that washing machines are level. Leveling a washer is one detail some delivery personnel don't bother to do well. An improperly leveled clothes washer can cause a flood if the unit pulls too far away from the water supply or drainage hoses. The best way to check is to throw in a blanket or a few towels to create a slightly unbalanced load. Start the washer, letting it fill about halfway with water to get the load wet, and then switch it to its spin cycle. If it does a two-step across the floor, it needs to be re-leveled.
Check gas appliances for leaks. Ask store installers to show you how they test for leaks, and then watch them do it. Even if you don't know how to check to make sure the work is done right, the installers won't know you don't know.
Confirm that anti-tipping devices for ovens are installed. This precaution is especially important if you have small children.
Replace flimsy hoses with more reliable options. The rubber water-supply hoses that typically come with clothes washers and dishwashers can fail. Replace them with stainless steel hoses—either when the appliance is installed or the next time you need repairs or plumbing work. It's an easy job you can do yourself. Also, if your refrigerator's icemaker uses a rubber or plastic water-supply line, replace it with a copper version.
Read the instruction manual. You never know—you might learn something useful.
Use proper cleaning equipment and supplies. You don't want to ruin your new stainless steel finish, detonate an inferno by improperly using oven cleaner, or scratch the surface of your supposedly unscratchable range.