Should You Buy Appliances Online?
Last updated in November 2015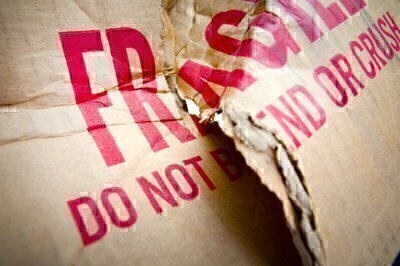 As we discuss in our article on getting the best prices on appliances, buying appliances online doesn't always produce significant savings, particularly when you add in installation costs. Buying appliances online presents several other disadvantages, as well.
Longer delivery times. Even though local stores might take several days to deliver appliances, many deliver faster than online vendors.
Rejecting defective products can be more difficult when dealing with out-of-town Web-based retailers. Delivery personnel for online stores likely aren't trained to spot problems—and probably won't be able to seek a remedy directly from the retailer. If you discover a problem after you've accepted delivery, it could be difficult to arrange for pickup of the defective product and delivery of a replacement. Worse, if you don't discover a problem until you've hired someone to install the appliance, you'll have to pay the independent pro a second time to come out to install the replacement unit.
Similarly, if a freight carrier has delivered an item that arrives damaged, you won't know whether the carrier caused the damage or if it happened before the carrier received the item. If neither the store nor the delivery company accepts responsibility, you'll have to try forcing one or the other to make amends.
In a worst-case scenario, you'll have to file the lawsuit in—and possibly travel to—the location of the Web-based store.
If you do buy online anyway, keep the following suggestions in mind:
Check appliances for visible damage before you accept delivery. If you spot a problem, reject delivery and contact the seller to demand a refund or replacement.
Pay by credit card. If there is a problem, you can dispute the transaction with your credit card issuer.
Check retailers' online reviews. Although we have concerns over the reliability of the ratings for online stores posted on Google and other comparison-pricing websites, with this much money at stake some information is better than none. Limit candidates to sellers that have received overwhelmingly positive reviews from at least 100 customers.
As you would when buying from a local store, find out about, and order, any extra parts or installation kits you'll need.