Choosing a Computer Repair Shop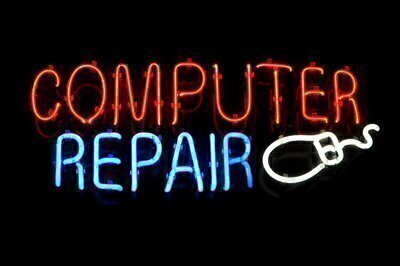 The victim is unresponsive, except for occasional flickers of light and what might be described as the "Spinning Wheel of Death." A murder scene? Nope, the startup attempts of your laptop computer, which appears to be finished. But before throwing the thing at the wall, try to fix it. Yep, even in our newer-is-better tech world, it often still makes sense to try to get your computer repaired before buying a new one.
Fortunately, there are many computer repair shops in the area that can help. To help you find one that does quality work at reasonable prices, our Ratings Tables evaluate local shops.
We asked area consumers (primarily Consumers' Checkbook and Consumer Reports subscribers) to rate shops they had used "inferior," "adequate," or "superior" on several different aspects of service: "doing work properly (on the first try)," "starting and completing work promptly," "letting you know cost early," "advice on service options and costs," and "overall performance." For companies that received at least 10 ratings, our Ratings Tables show the percent of each company's surveyed customers who rated it "superior" (as opposed to "inferior" or "adequate") on each question. Our Ratings Tables also report the percent of surveyed customers who rated it "adequate" or "superior" (as opposed to "inferior") for "overall performance." (Click here for further discussion of our customer survey and other research methods.)
Some of the shops listed on our Ratings Tables received very high ratings, but there are several you'll want to avoid. In fact, of the many types of services we evaluate, computer repair shops yield some of the highest percentages of strongly dissatisfied customers.
Most of the listings on our Ratings Tables are for individual shop or store locations. For some of the big chains, the listings also show the combined ratings for computer repair at any of the chains' area stores. While chains perform some simple repair and upgrade work onsite, they send more complicated work to centralized repair centers, subcontractors, or the manufacturers.