Questions to ask When Looking for a Top Doctor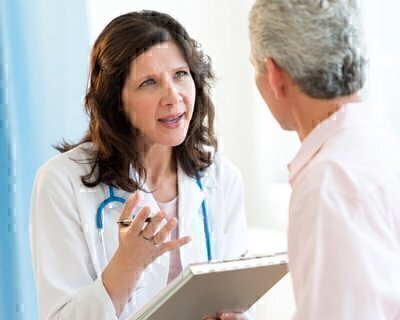 Once you have identified doctors who are potential candidates, you may want to get answers to some questions about each. We list several questions below.
When you have gathered all the information you can from prospective doctors' websites, calls to physicians' offices, conversations with friends, and other sources, consider a visit to the physician who looks best. A visit just to meet a doctor should be inexpensive or free. But some consumers find this kind of meeting awkward, a feeling some doctors share. A considerably more expensive alternative is to schedule a physical exam.
If you are not satisfied with your first meeting, or any subsequent encounter, look for someone else and have copies of your records sent there (you have a right to your records). But avoid hopping from doctor to doctor. An established relationship with a doctor you like and trust is a healthful asset.
Does the doctor work as a personal, or family, doctor on a primary care basis? For children, for adults, or both?
Is the doctor accepting new patients—specifically patients from your health plan?
At what hospitals does the doctor admit patients?
You do well to have a doctor who can admit patients to one or more top-rated hospitals (go to our Hospitals section for our ratings of area hospitals for inpatient care). There is a good chance that you will be admitted to one of these hospitals if you need hospitalization—even if you are admitted by a specialist. Your primary care doctor is likely to refer you to specialists who practice at the same hospitals he or she uses.
Does the doctor use an electronic health record system?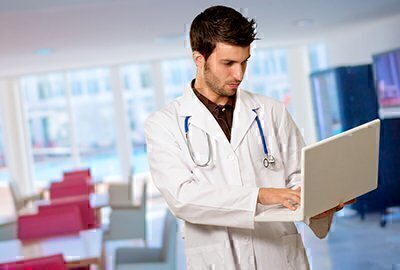 Will the doctor use the system to record your health history information and recall this health history at each encounter with you? Will the doctor enter lab service orders, x-ray orders, and/or prescription orders into the system; will these orders be communicated directly to labs and pharmacies for you; and will the results of tests be communicated back to the physician and electronically entered into your personal record? Does the health record system automatically ask the doctor questions; check for possible drug interaction problems; and suggest tests, diagnoses, or treatments? Does the system automatically issue alerts about abnormal tests, the need to follow up on referrals, and other recommended procedures? Will it issue reminders to patients?
There is reason to believe that implementation and use of electronic health record systems represent some of the greatest opportunities for improvements in medical care. But the Centers for Disease Control and Prevention (CDC) estimates that at this time only about one-third of doctors' offices use electronic health records systems that meet the criteria for a "basic" system. Even in offices that have robust systems, there is great concern that many doctors use only a fraction of the features the systems offer.
Is the doctor "board certified" in his or her specialty?
"Board certified" means that the doctor has taken at least two to six years of post-medical school training and has passed a difficult exam. And while a well-recommended doctor who is not board certified may serve you admirably, it makes sense to seek out certification. Our Ratings Tables show board certification status for each physician, according to the American Board of Medical Specialties at the time we checked. The American Osteopathic Association (AOA) declined to grant us permission to provide board certification information for physicians on our list who have osteopathic medicine degrees (D.O.).
Where did the doctor take his or her residency?
Hospitals where doctors take advanced post-medical school training—called a "residency"—that have recognizable university ties usually provide good instruction—for instance, Duke University Hospital or Stanford University Medical Center. But the absence of a university connection in the name of the hospital doesn't necessarily mean the hospital doesn't have one.
What medical school did the doctor attend?
Virtually all medical schools in the U.S. are acknowledged to be of relatively high quality. Medical schools in some other countries such as Canada, the U.K., Switzerland, and Belgium are of comparable quality. So give special consideration to doctors trained in the U.S. or one of these countries. But remember that most experts think the site of a physician's residency is more relevant than the medical school attended.
When did the doctor graduate from medical school?
This tells you roughly the doctor's age. You may prefer a doctor who has many years of practical experience and has seen firsthand a vast range of medical problems. Or you might want a younger doctor unlikely to retire soon. A recent graduate might also have more up-to-date training, although many older doctors keep current by teaching, engaging in hospital activities, and participating in continuing education programs.
Does the doctor have teaching responsibilities at a hospital?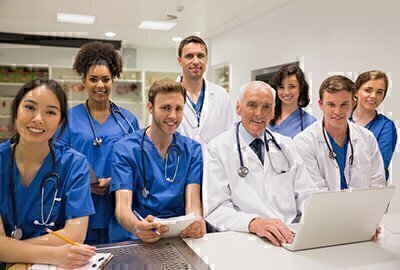 If you found the doctor through a hospital referral service, you may already have this answer. It's important because a teaching position reflects respect from colleagues and also ensures that the doctor is regularly exposed to new developments and questions from medical students and residents.
Has the doctor been singled out for special recognition by your health plan?
More and more plans have programs to identify top-performing doctors—for example, primary care doctors who ensure that a high percentage of their diabetic patients get appropriate tests for hemoglobin levels and eye exams, and get other appropriate procedures.
Does the doctor practice in a group or alone?
Doctors who share an office may share ideas and maintain informal standards of quality. They may also be able to operate more efficiently by sharing costly equipment and specialized staff. Finally, if the group includes doctors with different specialties, referrals are convenient and your medical record can comprehensively incorporate all the specialists' comments. On the other hand, in a multi-specialty group, the group's doctors might not be as flexible as you would like in referring you outside the group to the very best specialist for a particular health problem.
What are the doctor's hours?
Many doctors schedule weekend or evening hours to accommodate patients' work schedules.
How does the doctor cover emergencies on nights and weekends?
Be wary of a doctor who does not have an arrangement with at least one other doctor to share "on call" duties. Where will you turn when the doctor is out of town, ill, or at a meeting?
Does the doctor give regular patients advice over the phone?
Does the doctor answer questions by email? Is there a charge for such advice? Phone and email advice can be a great convenience—a partial substitute for the house calls most doctors no longer make. With malpractice liability looming over them, doctors are careful about giving such advice in questionable cases, but most doctors give some advice over the phone, and some are now using email. Very few charge for such advice, as long as patients come in for office visits occasionally and don't call or email often.
What is the usual wait to get an appointment for a non-emergency medical problem? For a full physical exam?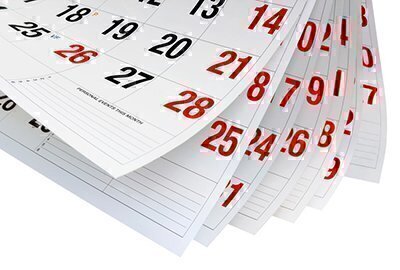 Will the doctor deal with your insurance carrier?
You save time if your doctor bills your insurance company directly. Also, doctors who don't have relationships with your insurance company may charge higher fees than the insurance company will pay, leaving you to pick up the difference. And your insurance company might expect you to pay a higher percentage of the covered fees than you would pay for care from plan-affiliated doctors. If you have Medicare, it is important to find out whether the doctor participates in Medicare.
How much do visits for routine care cost you?
What is the charge to you for a routine follow-up office visit? For a routine follow-up hospital visit? For a typical general physical exam? The answers will give you a sense of the doctor's charges for other services also, and of how the charges relate to your health plan's payment rules.
How convenient is the doctor's office? Is there public transportation? Parking?
What lab, X-ray, and machine diagnostic tests can be done in the doctor's own office?
It's convenient to have all these diagnostic services performed in one place. But be aware that doctors who provide these services have a financial incentive for prescribing them, possibly leading to more such tests than necessary.
Does the doctor make an effort to prescribe generic drugs whenever appropriate?
Generic drugs are usually cheaper and just as good as their brand-name equivalents.