Buying Products Yourself
Last updated in November 2015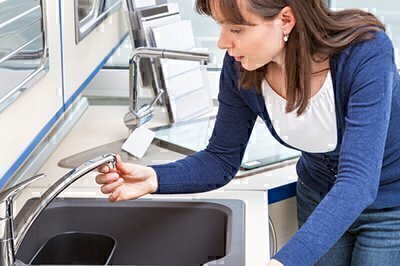 Checkbook offers advice on how to get the best deal on many remodeling-related products: appliances, cabinets, countertops, hardware, flooring, carpet, plants and landscaping, furniture, and more. You can use our advice and price ratings to pay less—often a lot less—for these and other types of products if you buy them on your own, rather than through a contractor or design shop, for several reasons:
Though some remodeling companies can tie into contractors' discounts that you can't get, most companies don't buy enough to qualify for significant discounts so you'll pay prices close to theirs.
Remodeling companies usually mark up the prices they pay for items they supply. After all, they need to be compensated for finding stuff, ordering it, arranging for pickup or delivery, and dealing with headaches of replacing defective merchandise.
Even if remodeling companies do qualify for discounts, they seldom buy from the lowest-priced stores. Some contractors, for example, prefer to buy plumbing fixtures from local suppliers that extend credit and small discounts, rather than from lower-priced online stores.
Design outfits often sell limited product lines; you might find equivalent, lower-priced options elsewhere.
These markups and buying strategies can add hundreds, sometimes thousands, of dollars to the cost of your project. As you review proposals submitted by contractors, review their pricing for items you can easily buy yourself and shop around. Many contractors let you buy your own products and materials. Some encourage you to do so—many general contractors ask their customers to buy their own appliances. When making contractor-or-on-your-own buying choices, keep in mind:
The party who buys something is responsible for making sure it's the right size and what was ordered, getting it replaced if it's defective, getting it repaired if it breaks during the contractor's warranty period, and having missing parts delivered during installation. If you buy it and something goes wrong, you, not the contractor, have to make it right.
If you've ordered a defective or incorrect item that creates a delay or extra work, you may be charged for it. Plumbing subcontractors won't care who ordered the wrong faucet or the fixture that's missing a widget; they will, however, care about who is paying for the wasted trip. If it's your fault, you'll probably pay.
Many contractors won't care if you supply appliances—some even ask customers to handle that part of the purchasing—but most contractors won't work with customers who insist on buying their own lumber, roofing shingles, and other building supplies.
The less the remodeling company buys, the lower its profit. If you insist on buying all the tile, hardwood flooring, plumbing fixtures, and more, the contractor may amend its pricing to increase profit.
Whether you buy or the contractor buys, do your homework. Use Checkbook's ratings to identify highly rated stores and suppliers; follow our buying advice to get the best deals; use Consumer Reports for ratings and features; and discuss quality issues with your contractor, architect or designer, subcontractors, and others. If you can try out a product before buying, do so.
Other tips when buying on your own:
When buying locally, get competitive bids to ensure you pay the lowest prices. Call or email stores, tell them you're shopping for the lowest price, and ask them to bid. You'll always save big when buying this way.
Don't assume a sale price is a good price. A 10-month Checkbook investigation found that sales at many stores almost never end. Make sure you shop around, even if you see something on sale for 40 percent off.
If buying online, use shopping bots. Sites like PriceGrabber.com and Shopping.Yahoo.com let you search multiple outlets to find the best deals.
When comparing prices, don't forget to factor in shipping costs. For some products—particularly appliances and furniture—shipping costs erase savings from buying online.
Ask about return policies. Homeowners who remodel often change their minds, and you might accidentally order something that doesn't fit.
Measure and re-measure. If you're ordering the front door, make sure it will fit. If you're ordering the tile, make sure you buy enough. For tile, flooring, and other materials, you'll need to order extra to account for waste and damage; ask your contractor to double-check your math and measurements.
Have your architect, designer, and contractor check your order before you place it.
Purchasing used and salvaged items—common choices are sinks, tubs, doors, decorative hardware, and millwork—can add up to big savings—and this recycling usually benefits the environment. Be sure to check whether you'll pay more for installation.
Buy early, but not too early. Delivery delays are common, and your contractor won't want to red-light your entire job because the tile hasn't shown up or an antique stained glass window got lost. On the other hand, you'll annoy your contractor if large items show up at a time when space is limited.