Thinking Like an Appraiser
Last updated in November 2015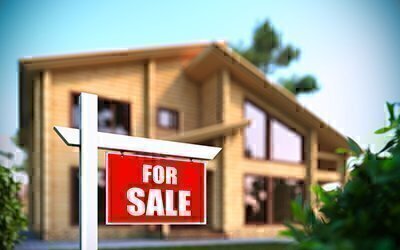 When they're developing budgets for remodeling projects, many homeowners try to take into account how much the improvements will increase their homes' market value. Don't overestimate that increase. Although well-designed, well-executed projects—especially kitchen and bath remodels or the addition of significant living space—may make your house more valuable, for many remodeling projects the benefits are more for your own enjoyment rather than increases in sales price, especially if you will not be selling in the near future.
But if you think you'll move within five years and want to plan a remodel with an eye toward maximizing your home's market value, think like an appraiser.
According to appraisers' logic, the value of your house is determined largely by the selling prices of similar houses in your vicinity. With that in mind, here are several principles appraisers use to estimate the added market value of a remodel:
Contribution. What you pay for a remodeling project doesn't necessarily produce an equal increase in your home's market value. Spending $20,000 for an elaborate, multilevel deck and stone fire pit might increase the value of your home by only $5,000 if elaborate decks and fire pits aren't common in the neighborhood. On the other hand, adding a fourth bedroom to a three-bedroom house along with an extra full bath and great room is likely to greatly increase the value, because your home then will be compared to larger, more expensive houses nearby.
Proportionality. Taken together, rooms should make sense. Tripling the size of a master bedroom while leaving two other bedrooms measuring 10' x 10' will not add as much return on investment as more proportional remodeled spaces. Similarly, improving a kitchen so significantly that the rest of the house seems dull or dated will not give the same return on investment as a more modest whole-house remodel.
Conformity. Appraisers aren't big on idiosyncrasies. Conforming to current market trends is better than trying to outpace them. And no matter how well designed and built, remodeling projects that make a house considerably bigger and more plush than other homes in the neighborhood won't deliver the same return on investment as would more restrained changes. Selling prices of your neighbors' smaller houses will to a large extent trump the extra square footage you created.
Obsolescence. Because most buyers prefer updated features and functions, remodeled kitchens and baths often bring the biggest return, as do projects that boost livability, such as an upstairs laundry room, a master bath, or a guest suite. Keep in mind, however, that appraisers consider even major new additions and alterations in the sometimes harsh light cast by the rest of the house. If everything in your old joint is outdated except for a nice addition, the value of the addition will decline accordingly.
One other consideration appraisers frequently point to is the difference between valuation and curb appeal. Some changes, like a whole-house paint job, beautiful landscaping, or replacing an obviously declining roof, often hasten a sale—without adding many dollars to market value.