Boutique Gyms and Exercise Studios
Last updated November 2018
A gym full of nothing but rowing machines and a few hand weights that charges $35 per person for a single crew-meets-curling class. A popular indoor-cycling studio with instructors who light candles and chant affirmations for one cardio-pumping hour for $32 or more per session (and a bottle of water is extra). Expensive workout studios and "boutique" gyms specializing in just one or two exercises are exploding faster than you can say, "Give me 30 pushups."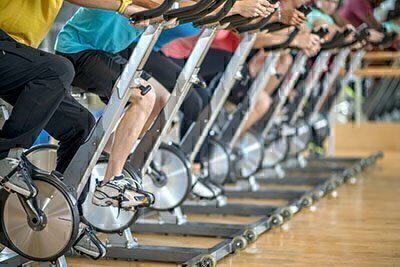 Many of these specialized workout spots sell one class at a time; you usually can prepay for a bundle of classes and get a small discount. Unlike many fitness companies, few let you pay a set amount each month and take unlimited classes; the ones that do charge monthly fees far higher than what you'd pay at most conventional gyms.
The advantage of these arrangements is you can try a workout without signing up for monthly payments. Want to drop in and take a class every now and then? No problem. The disadvantage: Are you kidding? $32 a class is ABSURD!
In this area, you can join most well-equipped facilities (cardio and weight machines, pools, racquet sports, classes) for $30 to $80 per month. Most bare-bones gyms (just cardio/weight machines and classes) charge $10 to $40 per month. Compare those costs to popular ballet workout chain Barre3's rate of $179 a month for unlimited classes.
Why are so many Lycra-clad people paying these jacked-up rates?
Many do it for more one-on-one attention from teachers and smaller, often hip environs. A recent Nielsen study found that millennials, the heaviest users of all gyms, said that "the type of people that go there" was one of the biggest lures of boutique studios along with "the vibe" and "specialized attention." Because membership numbers at these gyms are usually lower and workout routines limited to a few types of exercises or a fitness philosophy, there's often more camaraderie, compared to traditional gyms where customers do their own things and there's little interaction.
But should you spend so much dough to get less doughy? Well, obviously that's up to you, but check to see if there are ways to cut costs. Although you won't get to take $38 CrossFit classes for $5, try a few strategies before feeling the burn of these extraordinarily expensive companies.
If You're Sure It's for You, Buy a Package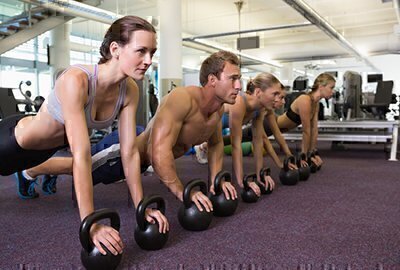 This one's a no-brainer: Since workout studios want frequent guests, most offer small discounts (although they'll still be super-spendy) if you sign up for a package of multiple classes. Before prepaying for several sessions, try it out several times.
Some studios, particularly yoga outfits, offer unlimited annual or monthly membership options. If you've attended several classes and plan to continue to attend regularly and often, these offers might save money. But if you don't go more than once or twice a week, you're better off paying per class.
Show Your Youth/Age/Student ID
As with traditional gyms, some boutique studios—particularly yoga studios—offer discounts for students, teenagers, and seniors.
Consider Multi-Gym Passes
Some of these overpriced sweatboxes participate in numerous fitness membership programs that sell discounted classes. The program gets a cut of what you buy, and the gyms fill up class spots without advertising discounts that its regular full-price-paying customers might notice.
With most of these programs, you pay a monthly fee to gain access to a certain number of classes or credits at various boutique studios, typically at 20 to 50 percent off usual rates.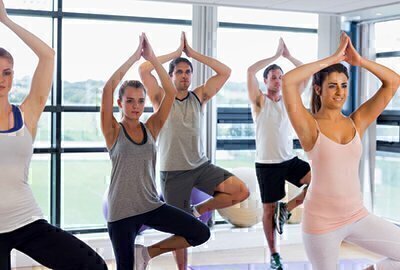 It sounds great, but there are caveats: Not all boutique gyms (i.e., SoulCycle, many barre studios) participate in these programs. The pricing structures can be confusing. And several of the programs limit the number of times you can go to any one gym, so forget about becoming a regular without switching over to paying the full rate. But some offer good last-minute deals.
Discount programs include:
ClassPass, the industry giant, operates in 40 U.S. cities. You purchase a number of credits for $35 and up, depending on how many you buy. The credits let you reserve classes online at participating boutique gyms. The tricky part: Due to what they dub a "dynamic pricing" model, some classes (say, lunchtime or less popular ones) cost fewer credits than others; if you go to a particular class or gym regularly, this could end up making the class cost you more credits. It's not terribly straightforward, but if you can work the system, you can get into classes for 20 to 50 percent off of the usual single-class price. The big upside is that ClassPass is accepted at a lot of boutique gyms plus many traditional fitness clubs.
Zenrez offers last-minute (a few hours before) deals on classes with a focus on yoga. Starting at 9 p.m. the night before, students can nab class reservations at 10 to 20 percent discounts at boutique studios.