What Does Homeowners Insurance Cover?
Last updated in November 2015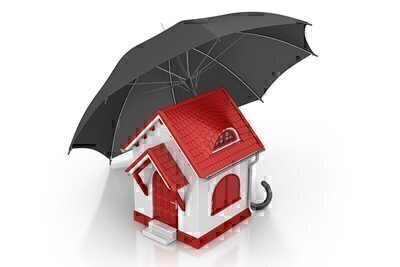 Although often marketed under other names, insurers for the most part offer only four types of policies for single-family homes: HO-2, HO-3, HO-5, and HO-8. By using standard policy language that has been tested in the courts, companies limit the risk of surprise interpretations.
HO-3 policies are by far the biggest seller. They cover your house against all types of risks except those that are specifically excluded. Most cover fire, windstorms, theft, vandalism, frozen pipes, and accidental damage. The risks most companies exclude are floods; sewer backups; earthquakes; damage from termites, pets, or other animals; damage from mold, mildew, dry rot, and wet rot (unless the damage was the result of a covered peril such as a water-pipe burst); war; and nuclear accidents and explosions.
HO-5 policies provide the same coverage as HO-3 policies but also include replacement cost coverage for personal property. See our section How Much Homeowners Insurance Coverage Should You Buy? for more information on personal property coverage.
HO-2 policies, which were developed and used for many years before the HO-3 and HO-5 forms were developed, cover only named risks, but the list of risks is long. As a practical matter, the main difference from the HO-3 and HO-5 forms is that HO-2 policies don't cover damage from accidental losses—for example, if you drop a ladder through your bay window or spill a bucket of paint onto your new carpet. Most companies no longer offer HO-2 policies.
HO-8 policies take into account the fact that older homes often have ornate woodwork and other features that are very expensive to replace and make the cost of rebuilding the home exceed its market value. HO-8 policies promise to repair or replace what is damaged, but not for an exact replica of what was lost. Another difference is that HO-8 policies cover only named risks, which do not include certain risks of which older homes are vulnerable such as sudden bursting of pipes.
Renter and condominium policies don't include full coverage for the dwelling itself, which is the responsibility of the landlord or covered by the condo association's insurance. Instead, these policies insure the tenant's belongings and provide liability coverage. Condominium owners can buy coverage for damage to portions of the dwelling—such as carpeting, cabinets, and other improvements they have made to the premises. See our section on insurance for renters and condominium owners for more information.
Standard Coverage Amounts
All homeowners insurance policies provide compensation for damage to, or destruction of—
Your dwelling (your home's structure).
Other structures on your property (detached garages, toolsheds, gazebos, etc.). Most policies insure these structures for up to 10 percent of the amount for which the dwelling is insured. For example, if your dwelling is insured for up to $400,000, other structures are insured up to $40,000.
Most kinds of personal property (furniture, clothing, appliances, etc.) owned by you and located on or away from your premises. Most homeowners policies include personal property coverage for 50 or 75 percent of the dwelling coverage.
Increased living expenses coverage, which pays for hotel rooms or a furnished apartment if your family is forced to move out of your house due to an insured loss. Policies typically offer coverage for up to 30 percent of the dwelling coverage, but some companies instead promise to reimburse you for all increased living expenses incurred for up to one year.
Liability coverage, which pays for injuries or damages to others caused by any member of your family residing in your home, a pet, or some dangerous feature of your property itself. The most common limits in homeowners policies are $300,000 or $500,000 per incident.
Medical payments to others. Most policies include this coverage with a $1,000 to $2,000 limit.
Although we have reported the most typical amounts of coverage, you usually can arrange higher coverage limits for an additional premium. This figure illustrates the costs of raising the limits on a few aspects of coverage.
All policies have deductibles, an amount you have to pay for a loss before the company pays anything. You can choose from a range of possible deductible amounts, with lower premiums for higher deductibles.
Optional Coverage for Other Risks
While none of the standard policies covers certain risks, such as damage from termites or other animals, war, earthquakes, sewer or drain backups, or floods, you can buy special coverage for some of these risks.
Earthquake coverage usually adds about five to 15 percent to the cost of an area homeowners policy (earthquake coverage costs about twice as much for a brick house as for a frame house). Most companies sell earthquake coverage with a 10 to 25 percent deductible: If you buy $400,000 of coverage with a 15 percent deductible, you have to pay for the first $60,000 of damage out of your own pocket. Because the coverage offered by earthquake coverage is so thin, few homeowners buy it.
With most companies, you can add coverage for sewer or drain backups for $60 to $90 per year. That's a reasonable price for insurance that will pay for expensive cleanup and repairs.
If you want flood insurance, ask your agent for information or contact the FEMA National Flood Insurance Program. Flood insurance is available only for houses in qualifying flood plain areas and only in communities that have chosen to participate in the National Flood Insurance Program. Almost all eligible communities in the area participate. To get maps showing flood plain areas, visit www.floodsmart.gov.