Finding the Best Run for Your Money
Last updated in November 2015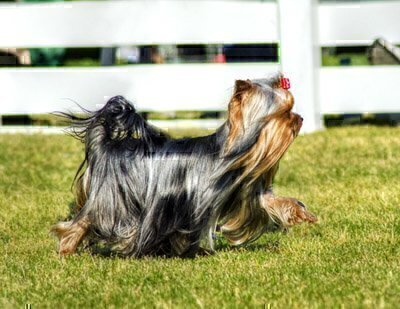 Although your first considerations are the health and comfort of your pet, you also need to consider price. The price differences among kennels are substantial. For example, we found that prices for boarding a 35-pound springer spaniel for a week range from $140 or less to $315.
There appears to be no correlation between quality and price. Several of the lower-priced kennels provide top-quality service.
In the detailed ratings pages of our Ratings Tables (click on a company's name to see its detailed ratings) we report per-day prices quoted by the kennels to our mystery shoppers for four different sizes of dogs, a pair of medium-size dogs boarded in the same run, and a cat. Some kennels charge more per day as dogs get larger. But at other kennels size matters less. Cats are generally less expensive than even the smallest dogs. Some kennels offer discounts of a dollar or so per day per dog if two of your dogs share the same run.
Our Ratings Tables also report price comparison scores. We calculate these scores using the price quotes obtained by our mystery shoppers. For each company, the price comparison scores are intended to suggest the price a customer might expect to pay for services that would cost $100 at the "average" company. A price comparison score of $110 for a company, then, means that its prices were about 10 percent above average; a score of $90 means that its prices were about 10 percent below average.
The detailed pages of our Ratings Tables also show prices for various services, such as special exercise or administering medicine. These special services are free at many kennels, although some charge $10 or more per day for 15 minutes of special exercise.
Also, ask about another factor that can significantly affect cost: check-in and check-out times. A number of kennels charge for only one day if you check in your pet in the morning of the first day and check out the afternoon of the second day. Others charge for two days if you check in before noon or check out after noon, even for an overnight stay.
Determine exactly when the kennel is open for drop-off and pick-up. A common complaint is that facilities don't have convenient hours for drop-off or pick-up, particularly on weekends. If the kennel is closed on Sundays, for example, you'd have to pay for a Sunday-night stay even though you are back in town—and ready to pick up your pet—on Sunday morning. Or it might charge a special fee for the kennel staff to meet you at the kennel for a pick-up outside regular hours.