Last updated in July 2016
When it comes to your credit info, what you don't know can hurt you.
Banks, credit card companies, insurers, and many others use customers' credit scores to set terms and rates and decide whether to do business with them at all. But most U.S. consumers are unaware of what's on their credit reports and the scores assigned to them—and don't know when their scores are dinged by overdue, forgotten accounts or bills, errors, or identity theft.
Everyone should maintain a careful credit lookout. Too many credit reports contain errors; the Federal Trade Commission (FTC) estimates that they are present in one out of five reports. Data breaches, credit card fraud, and identity theft are so common that our best advice, depressingly, is to stay alert so you at least quickly learn of the crime after it occurs.
You can do this checking for free. Once a year, if you request it, the three consumer credit reporting companies—Equifax, Experian, and TransUnion—must supply you with a free credit file disclosure. Since each company might have different data on you, you might want to request your free reports from all three reporting companies at once so you can compare them. Or spread your one-report-a-year allotment over the course of the year and request a report from a different agency every four months or so, to catch any errors sooner.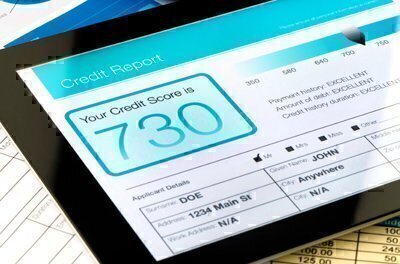 You can request free credit reports online at AnnualCreditReport.com or by phone (and receive reports by mail) by calling 877-322-8228. Your credit report will show the status of your current credit card accounts, mortgage loans, other credit relationships, plus companies that have recently queried your credit file.
But these reports won't include your credit score. To obtain that from the credit bureaus, you'll have to pay a fee—for example, $15.95 with Equifax. Be wary of shady marketing offers to provide your credit score for free; they are usually come-ons for subscriptions to credit monitoring programs that impart little useful information or protection in exchange for hefty monthly or annual fees. For example, Experian's website prominently offers credit scores for $1, but what it's really selling is a seven-day trial membership in one of its credit-monitoring services that costs $21.95 per month.
Companies that really do offer free credit scores and monitoring include CreditKarma.com and CreditSesame.com. Both operate a lot like the avoid-them-like-the-plague pay sites: You sign up for an account; supply your name, address, date of birth, and Social Security number; and answer a few questions to prove you're you. Each site then spits out your credit score and offers to sign you up to monitor your credit. You never need to enter payment information to get any of this, including the ongoing monitoring, and there is no sneaky trial period that ends with automatically billed monthly fees if you don't cancel.
Both Credit Karma and Credit Sesame offer advice on managing your debt, obtaining credit, improving your credit score, and so on. Since both sites make money by pitching loan refinancers, credit card-issuing banks, and the like, it's no surprise that a lot of their advice leans toward engaging the services of their advertisers.
Between the two sites, we slightly prefer Credit Karma because it supplies ongoing credit scoring, while Credit Sesame provides credit scores once a month. But our editors still maintain accounts with both services. Each calculates credit scores slightly differently and, well, we dig free.
Although Credit Karma and Credit Sesame pay their bills by selling data-driven advertising, the privacy policies of both sites insist they don't share or sell your personal information. While the sites use your credit information to determine which ads you see, they don't reveal your credit score and other information to other companies (although the credit bureaus themselves constantly sell your credit data to companies that want to market to you).
If you do find an error or uncover fraudulent activity, act quickly.
For errors, inform the credit reporting company or companies, in writing, of the inaccuracy, and request that it be removed or corrected. Include your credit report with errors highlighted or circled, and any documentation that supports your case. As a separate effort, tell the company that made the mistake that you dispute the item, supply it with the documentation, and demand that it request that the credit company fix it. The credit reporting agencies and the companies that report to them are required by law to investigate and correct errors. Unfortunately, credit reporting companies are notorious for ignoring, or being slow to correct, errors. Keep after them. After all, these mistakes can cost you money.
If you uncover fraud, take similar steps to notify both the credit reporting companies and the creditor. Fortunately, since the creditor and not the consumer is responsible for paying for fraud, they'll probably take fast action.
Finally, note that no credit monitoring service can protect you from identity theft. These services—including the free ones—detect fraud only after it has occurred. For information on ways to prevent identity theft, how to detect it, and what to do if you're a victim, visit IDTheftInfo.org, FTC.gov, IDTheftCenter.org, and PrivacyRights.org.