How Do You Find a Laser Eye Surgeon?
Last updated in October 2013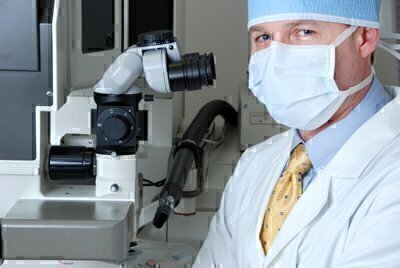 It is vital to find a good surgeon—to help you decide whether to have laser eye surgery, to make measurements and assessments prior to surgery, to perform the surgery, and for aftercare.
Experience is very important. Some doctors perform more than 1,000 of these surgeries per year. Studies have shown that doctors performing their first few hundred surgeries with a specific technique are at least twice as likely to produce complications or poor results as more experienced doctors. Also, doctors who have performed many laser eye surgeries may be better able than less experienced ones to correctly assess your suitability for the treatment. And an experienced doctor is likely to better handle problems that might come up, including malfunctioning equipment, unintentionally cutting through the hinge of the flap during surgery, post-operative infection, or the need to pry up the flap again for re-treatment several months later.
Getting Referrals
If you already have an ophthalmologist you trust, you have a head start. Ask this doctor whether he or she often performs laser eye surgery. If so, this doctor is a good candidate. If not, he or she can recommend surgeons who perform laser eye procedures. A trusted optometrist can also provide referrals. But you still need to find out about the surgeon's experience, quality, and price.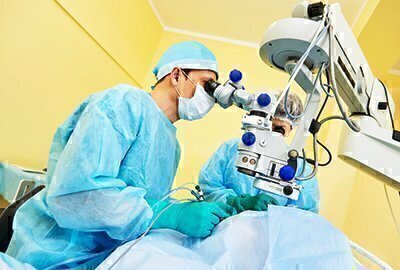 Ophthalmologists tend to know a lot about their peers. They see patients whose eyes reveal the results of successful surgeries performed by other doctors—and of unsuccessful ones. They hear from patients, hospital nurses, and other personnel in the community. If you can arrange to talk with an ophthalmologist who does not perform laser surgery—many do not—ask him or her to recommend surgeons.
Another good resource, either for finding experienced laser eye surgeons or for recommendations of surgeons, are the ophthalmologists listed in our lists of top doctors, which we created by surveying virtually all actively practicing physicians in the nation's 53 largest metropolitan areas and asked them to name the one or two physicians in each of 35 or more specialty fields they "would consider most desirable for care of a loved one." Our lists identify the doctors mentioned most often by their peers and how many mentions each received—along with basic information such as office addresses and phone numbers, medical schools attended, and board certification.
Another source of information about prospective surgeons is the nonprofit Council for Refractive Surgery Quality Assurance (CRSQA), an independent organization that accredits surgery centers based on the results of surveys in which patients rate the performance of practices on several elements of care, including overall satisfaction, whether the desired goal was achieved, and whether there were complications. To become fully certified, a practice must score in the 90th percentile of their peers on key quality measures. To maintain certification, practices are reevaluated each year. For a current list of certified practices, visit the CRSQA's website.
Shopping Around
In addition to a surgeon who has experience, you want one who gives you plenty of "chair time"—who takes a thorough medical history, learns about your visual needs and goals, listens to your questions and concerns, and fully explains in advance the procedure, risks, and alternatives. It is essential that the doctor take careful measurements of your eyes to assess whether you are a good candidate for laser eye surgery and to determine exactly how the laser-eye-surgery equipment should be programmed to perform the procedure.
Price is certainly a consideration. Most insurance companies consider laser eye surgery a cosmetic treatment, which means you have to pay for it out of pocket. And the cost varies substantially from surgeon to surgeon: Our survey of a sample of area surgeons found prices for custom LASIK surgery for two eyes, using the all-laser cutting procedure, ranging from less than $4,000 to more than $7,000.
It's easy to shop for surgeons. Call several doctors' offices and ask whether the doctor performs laser eye surgery, how many surgeries the doctor has performed in the past two years, the price—per eye or for two eyes—and what the price includes.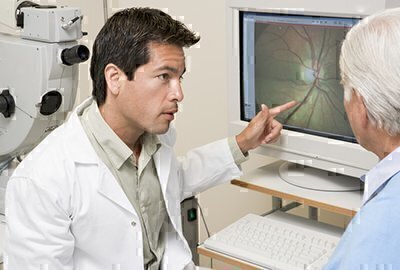 When you identify a surgeon who seems promising, make an appointment for an evaluation. With many doctors, this is a free service. Before the evaluation, write down your questions so you don't forget to ask them. The article "50 Tough Questions for Your LASIK Doctor," available at CRSQA's website, will help you make your list. Size up the doctor, both the "chair time" aspects of the visit and the thoroughness of the measurements. If you wear contact lenses, which can distort the shape of your cornea, stop wearing them a week or so before your baseline examination so that the measurements used to calibrate the surgical equipment will be based on the natural shape of your eye. If your doctor doesn't advise you not to wear contacts before the exam, ask why.
Ask any surgeon you're considering how often his or her patients have suffered serious complications following surgery, mild complications after surgery, and what total percentage of patients have failed to attain uncorrected 20/20 vision after surgery. The benchmark for any practice should be no serious complications, no or very few mild complications, and a very high success rate in terms of achieving visual accuracy.
Since many doctors perform several hundred, or even thousands, of laser eye surgeries per year, but some perform fewer, you should ask about experience. And confirm claims of number of surgeries done. Ask the doctor to put something stating this count in writing, or send the doctor a note confirming that you will be using him or her for the surgery and explaining that one reason for your choice was "your statement that you have performed [type of surgery] on [number] of eyes in the past two years."
If after an evaluation visit you have no confidence in the surgeon, try another one. If you like the surgeon but are not convinced that you are a good candidate for the surgery—keeping in mind that doctors have a financial incentive to encourage patients to get surgery—get a second opinion.
During the consultation process, ask about alternatives to the various laser eye surgeries. We have focused here on the most common types of surgeries, but there are other options.