Getting a Good Contract for an HVAC Installation Job
Last updated November 2019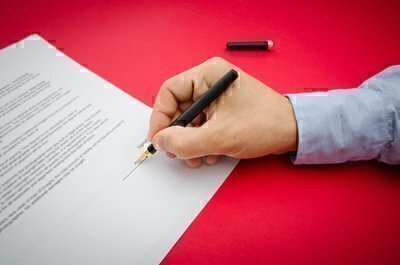 Once you've decided on the new heating or cooling system you want to buy, collect bids from high-quality contractors. Each contractor's proposal should include several elements, all of them important in your choice on the best outfit for your job.
Getting a Good Price
Based on what you learn from discussions with several companies, tell each exactly what you want. Then ask them to revise their proposals to respond to your exact specifications with quotes for fixed-price contracts.
Getting competitive bids on installation or replacement jobs is a very easy way to save money. For large installation jobs, with large price variations between bids, it's common to save more than $1,500.
Even for smaller installation jobs, company-to-company price differences are large. When our undercover shoppers gathered price quotes from area companies for four different repair and installation jobs, for all four jobs the highest prices they got were about double the lowest price.
The price comparison scores we report on our Ratings Tables will help you select companies likely to make reasonable bids.
Getting a Good Contract
In addition to the price, a description of equipment to be installed and work to be done, each contractor's proposal should include these other important elements.
Performance Guarantee
Ask the contractor if it will give you a performance guarantee. For a complete heating and cooling system, the contract might say: "When the outside temperature is 85°F and six persons are inside, the inside temperature can be maintained at 78°F or cooler; when the outside temperature is 40°F, the inside temperature can be maintained at 75°F or higher."
Also request a guarantee covering the uniformity of temperature. On a hot day, you don't want to lower the temperature of some rooms to 65°F to get other rooms down to 78°F. If you are having ductwork installed, companies should be willing to guarantee that "all rooms on the same floor can be maintained within a range of 5°F." It's more difficult to make promises on floor-to-floor temperature variation, unless you're installing a separate system for each floor.
Installer's Warranty
The installer's warranty should cover free repairs due to any defects in equipment or workmanship, or any failure to meet performance specifications. One year is standard; you can try to negotiate for longer, but contractors may insist that most installation defects show up over one full heating or cooling season.
Payment Schedule
Get a contract requiring no payments until the work is done. By withholding all payment until the end, you'll prod the contractor to make things right if you are not satisfied. It's also a sign that the company is at least financially secure enough to buy equipment and make payroll without needing its customers' payments.
If possible, make all payments by credit card. If you are dissatisfied with the work or the equipment, you can dispute the charge with your credit card company.
Insurance Coverage
Ask every company you are considering for a certificate of insurance indicating that it carries workers' compensation coverage for workers injured while on your property—otherwise you could be liable. Also, get evidence of liability insurance, so you'll know the company can make good if, for instance, it starts a fire.
Additional Work Specifications
Go over the details of exactly what work is to be done. Make sure each company's proposal (and the contract you finally sign) is explicit about these responsibilities:
Providing needed electrical supply and hooking up your system to your existing electrical panel;
Providing drainage for condensate;
Providing equipment support (a base for an outside condensing unit, for example);
Securing all required permits;
Enclosing ductwork, finishing, and painting;
Patching holes;
Removing trash and old equipment.
Get It in Writing!
Once you have settled on all the terms of an installation job, have them written into a fixed-price contract. Our consumer surveys found that for jobs over $2,000, more than 10 percent of customers fail to get such contracts, and for jobs costing $1,000 to $2,000 more than 30 percent fail to document the deal. That's playing with fire.