Government-Operated Recreation Centers in the Twin Cities Area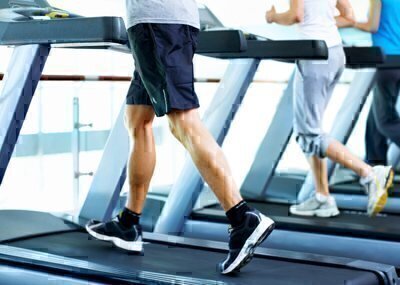 When comparing the offerings from fitness clubs, check the facilities at recreation centers run by local governments. Many jurisdictions offer fitness club-type facilities that are much less expensive to use than comparably equipped fitness clubs.
Below we list the local-government-run recreation centers we could identify as having at least a weight room/fitness center and/or an indoor swimming pool.
Brooklyn Center Community Center
6301 Shingle Creek Pkwy., 763-569-3400
Brooklyn Park Community Activity Center
5600 85th Ave. N., 763-493-8333
Chanhassen Recreation Center
2310 Coulter Blvd., 952-227-1400
Chaska Community Center
1661 Park Ridge Dr., 952-448-5633
Eagan Community Center
1501 Central Pkwy., 651-675-5550
Eden Prairie Community Center
16700 Valley View Rd., 952-949-8470
Edinborough Park
7700 York Ave. S., 952-833-9540
Hopkins Activity Center
33 14th Ave. N., 952-939-1333
Veterans Memorial Community Ctr
8055 Barbara Ave. E., 651-450-2480
Maple Grove Community Center
12951 Weaver Lake Rd., 763-494-6500
Maplewood Community Center
2100 White Bear Ave., 651-249-2230
Creekview Recreation Center
5001 Humboldt Ave. N., 612-370-4965
Lindbergh Center
2400 Lindbergh Dr., 952-988-4519
Williston Fitness Center
14509 Minnetonka Dr., 952-939-8370
Monticello Community Center
505 Walnut St., 763-295-2954
Highview Middle School Pool
2300 7th St. NW, 651-638-2145
New Brighton Community Center
400 10th St. NW, 651-638-2130
Robbinsdale Community Fitness Center
3730 Toledo Ave. N., 763-567-1068
Shakopee Community Center
1255 Fuller St. S., 952-233-9500
Shakopee West Junior High School Pool
200 10th Ave. E., 952-233-9500
Shakopee East Junior High School Pool
1137 Marschall Rd. S., 952-233-9500
Shoreview Community Center
4580 Victoria St. N., 651-490-4700
Arlington Hills Recreation Center
1200 Payne Ave., 651-632-3861
Battle Creek Recreation Center
75 Winthrop St. S., 651-501-6347
Dayton's Bluff Recreation Center
800 Conway St., 651-793-3885
Edgcumbe Recreation Center
320 S. Griggs St., 651-695-3711
El Rio Vista Recreation Center
179 Robie St. E., 651-789-2500
Highland Park Community Center
1978 Ford Pkwy., 651-695-3706
Linwood Recreation Center
860 St. Clair Ave., 651-298-5660
Martin Luther King Recreation Center
271 Mackubin St., 651-290-8695
North Dale Recreation Center
1414 N. St. Albans St., 651-558-2329
Oxford Community Center
270 Lexington Pkwy. N., 651-642-0650
West Minnehaha Recreation Center
685 W. Minnehaha, 651-298-5823
Minneapolis Recreation & Wellness Center
123 Harvard St. SE, Minneapolis, 612-625-6800
St. Paul Gymnasium
1536 N. Cleveland Ave., St. Paul, 612-625-8283
University of Minnesota Aquatic Center
1910 University Ave, SE, 612-626-1352
Safari Island Community Center
1600 Community Dr., 952-442-0695