Which Automobile Awards Are Best?
Last updated November 2019
Every vehicle, it seems, has "earned" one award or another. So are any of these kudos worth heeding? If so, which ones?
How We Judged the Judgers
Given all the financial conflicts, which of these awards are worth heeding? Unfortunately, we found that many automobile accolades don't say much (or anything) about how they determine what earns their laurels.
We asked 14 leading awards about what they do, how they do it, and who pays them. Almost all responded; only Automobile, ConsumerGuide, and Edmunds declined to respond to our questions.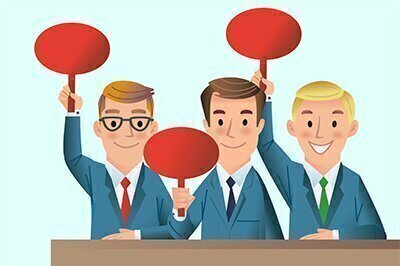 We compared the info we collected on each award-giving group using six criteria:
Independence from Potential Financial Conflicts of Interest
As we've said, the award business is highly dependent on the auto industry for financial support, publicity, and favors. Only The Car Book and its nonprofit publisher is autonomous financially from the car manufacturers. We also think Consumer Reports makes great effort to avoid conflicts of interest—although its relationship with TrueCar means it offers up its readers to a potentially higher-priced purchasing process.
Extent of Hands-on Testing and Expertise
Almost all prize-givers assess cars by driving them. "If you don't have experience behind the wheel of this vehicle, how are you going to tell consumers it's the best car, truck, or SUV?" says Lauren Fix, president of the North American Car, Utility and Truck of the Year (NACTOY) awards.
Road tests are usually done by experienced automobile reporters, writers, and editors. But top award teams also bring in professional testing engineers, present or former auto industry engineers and designers, energy efficiency and environmental engineers or experts, and consumers to conduct multifaceted assessments.
"Our team of engineers, expert writers and editors, advocates and consumers tests and rates each vehicle using a defined set of comparative tests. We also have component lighting and braking engineers," says Jennifer Stockburger, director of operations at Consumer Reports' Auto Test Center. Its road tests include more than 50 trials of everything from acceleration and braking to ergonomics. All vehicles undergo a 2,000-mile break-in period followed by a testing regimen of roughly another 1,000 miles.
MotorTrend conducts instrumented testing by driving vehicles more than 500 miles on a track designed to highlight vehicle weaknesses; 950 miles more on a winding hilly loop to test handling, and 2,250 miles further still on a 6.4-mile oval test track to gauge high-speed stability.
KBB gets behind the wheel and tests drivability and the usability of all those screens, buttons, and dials. "We really want to get in the car to test that, because most consumers spend only 15 minutes in a car they're considering—for one of their largest purchases," says Michael Harley, executive editor for KBB. "We sit in cars for hours and use them the way owners use them, which means we also sit in a lot of Los Angeles traffic."
Safety, Value, and Users' Assessments
Award programs shouldn't rely on only the opinions of test drivers. "Even though my road testing might find that the BMW 3 is far superior to any other vehicle on the road, if my mother got into a BMW 3 she would be very uncomfortable," says Jack Gillis, chairman of the board of directors of the nonprofit Center for Auto Safety and author of The Car Book . "What we're providing is objective, unbiased data, not subjective opinion."
Good award programs should incorporate comparisons of models for safety and economy—including crash-test results and cost of ownership—vehicle reliability, consumer complaints, strength of warranties, and the testers' own measurements of real-world fuel efficiency and vital statistics like headroom, roominess in the back seat, and cargo-carrying capacity.
Transparency
If an award has a great empirical methodology, then why wouldn't its bestowing organization brag about it? Unfortunately, good published methodologies are in short supply. Consumer Reports, MotorTrend, NACTOY, The Car Book, and U.S. News clearly explained what they do and how they do it. But most other organizations offer little or no explanation of their evaluation processes.
We think awards and organizations should also readily disclose payments from automakers, dealers, sales-lead generation services, and others connected to the cars being rated. Most did so when we asked, but we didn't find much or any disclosure to consumers; we credited award-givers for their transparency in responding to our questionnaire and providing additional information during interviews.
Comprehensive Field of Contenders
For each award org, we counted up how many models it evaluated vs. the 292 on sale in the U.S. in 2019, according to the Automotive News Data Center.
"We go through 30 to 40 vehicles per month, which adds up to 300 per year," says Harley of KBB. "We have a large staff that reviews every single vehicle, and we have people who have driven every single car over the last 10 years, so they know the vehicles."
Other evaluators also cast big nets, including Edmunds (300 vehicles), J.D. Power (292), U.S. News & World Report (286), and The Car Book (190). But some award-givers—like MotorTrend (83) and NACTOY (45)—focus on only the current model year's all-new or substantially redesigned existing models.
Although Consumer Reports rated and reviewed 260 models in 2019, it actually tested only 50 model-year 2019 vehicles, which were redesigned or extensively freshened models, high-volume sellers, and ones with new technology.
Effectiveness
We analyzed whether winners were in the bottom or top ranks for resale value three and five years later. After all, if a car wins a major award, it should hold its value better than its vehicle-class competitors and fetch a better price when you sell it used vs. the other models you could have bought instead. Click here for discussion of this.
The Awards for...Best Automobile Awards
Here are our recommendations after evaluating 14 award-giving orgs on six criteria, listed alphabetically within group. In our view, the best awards exhibited a pattern and depth of quality. We focused on awards given that involve some sort of testing or judgment by the award-givers; some of these organizations also bestow other recognition for such things as bestsellers, most-researched on the website, or best projected resale value.
Note: Some 2019 awards listed here used different names or methodologies than during the analysis we did of retained value from cars sold in 2010–2014.

Top of the Line
Published by the nonprofit Center for Auto Safety, this is our bible for objective data on 192 models expected to be most in-demand in the U.S. in 2019. To award its "Best Bets" it does a deep data dive into crash test results; government fuel economy ratings; costs for insurance, typical repairs, and preventive maintenance; consumer complaint ratings; and an assessment of the manufacturer's basic, powertrain, corrosion, and roadside assistance warranties.
The Car Book is the only award-giver that takes neither dollars nor favors from automakers, car dealers, or any others connected to the industry. It borrows no cars, because it does not road-test any vehicles. "We do not accept anything," says Jack Gillis. Transparency is excellent: It publicly reports the methodology behind its ratings, and its staff answered our questionnaire and interview questions.

Nonprofit organization puts vehicles through a gold-standard set of trials year-round at its own test track in Connecticut: More than 50 assessments of everything from acceleration and braking to ergonomics. All vehicles undergo a 2,000-mile break-in period followed by a testing regimen of roughly another 1,000 miles.
The resulting reviews, recommendations, and ratings incorporate other important factors, including crash test data and its members' owner satisfaction and reliability ratings.
Consumer Reports—whose broader mission includes consumer advocacy and testing a wide range of other products and services—strives for independence from the auto industry by accepting no advertising and by buying the cars it tests.
Its "10 Top Picks" are models that scored highest in their vehicle categories, but you can find more as-good and comparable-quality models by digging deeper into its data on 260 makes and models. Those reviews are based on tests of about 50 model-year 2019 vehicles (redesigned or extensively freshened models, high-volume sellers, and models with new technology) plus updated previous reviews of 210 prior model-year vehicles.

If Consumer Reports is the straight-A nerd who helped you pass high school physics, MotorTrend is the auto shop kid who renovated a rust bucket into a candy-apple-red hot rod. It conducts instrumented testing by driving vehicles more than 500 miles on a road surfaces track specially designed to highlight weaknesses in vehicle systems; 950 miles more on a winding hilly loop to test handling; and 2,250 miles further still on a 6.4-mile oval test track to gauge high-speed stability. MotorTrend does a great job detailing its tests and its methodology.
In 2019, MotorTrend tested 83 loaner vehicles from carmakers (new models or substantially redesigned existing models) at the Southwest proving grounds of Fiat-Chrysler, Honda, and Hyundai.
In our analysis of resale values, 40 percent of MotorTrend's "SUV of the Year" winners were best values and none were worst values for the time period we examined.

Worth a Test Drive
Road tests 67 vehicles loaned from carmakers (new models or substantially redesigned existing models) on a 13.5-mile course of public roads in Michigan, including twisty "S" curves (to test steering feel and transient response), straightaways (to gauge wind and tire noise, engine sound, and vibration), and a potholed section to check how the suspension isolates the passenger cabin from the bumps.
This flagship hot rodding magazine of the Hearst publishing company also was only one of two whose "10 Best Cars" were more likely to predict top resale values vs. worst values.

Kelley Blue Book (KBB) provides comprehensive in-depth information by testing every available vehicle for sale in the U.S., using carmaker loaners. Its "Best Buy" ratings also incorporate government crash tests, MPG ratings, and recall information; insurance industry crash testing; and assessments and projections of future retained value, vehicle reliability, cost of ownership, and vehicle warranty.
KBB is tightly connected to the auto industry, as part of Cox Automotive, which serves new-car dealers with marketing, sales, service, and leasing tools, and the used-car rebuilding and sales industry with Manheim wholesale auctions of used, crash-damaged, and salvage vehicles.

Nonprofit founded in 1994 to provide best car and truck recommendations independent of auto industry influence. But winning carmakers can license use of the awards in their ads.
Jurors are chosen from the ranks of automobile experts who must write at least five reviews per month for magazines, broadcasters, and websites with significant readership, including Automotive News, Car and Driver, the Detroit Free Press, KBB, Telemundo, and the Toronto Star.
NACTOY's "Car, Utility and Truck of the Year" awards evaluate all-new or completely refreshed existing models—45 in 2019—and the unpaid jurors drive loaner preproduction and early-production vehicles as part of their day jobs and at new-car press events.

U.S. News gives a sort of meta-analysis of awards and recommendations, starting with models evaluated by others who it says are "credible…respected" reviewers at "major newspapers, magazines, and automotive websites." Its editors translate other reviewers' opinions into their own scores for performance, interiors, and ratings.
It reviews a comprehensive field of contenders to determine its "Best Cars for the Money." Objective data is also mixed in: Safety ratings from the government and insurance industry, predicted vehicle reliability from J.D. Power, price data from TrueCar, and cost of ownership.

Low Horsepower
Edmunds evaluates all existing and new models on sale in the U.S. on 30 criteria, running each loaner vehicle through an average 1,600 miles of standardized test drives on public roads and a private track. Editors, reporters, and experts review the vehicles, with help from professional testing engineers and current or former auto industry engineers and designers.
Unfortunately, the "Editors' Choice Awards" are based only on the test drive and don't take into account other factors we think are important for sizing up cars.

Its "Green Car, Luxury Car, SUV, and Truck of the Year" specialty awards consider a small number of models: It reviews a selection of 30 environmentally efficient vehicles, which are new or substantially changed existing models and vehicles in the early stage of their lifecycles. If you're seeking an eco-friendly ride, its standardized road testing by staff automobile editors and reporters using loaner vehicles from automakers might help you identify options.

This specialty award gives Hispanic consumers recommendations independent of the auto industry.
We felt the group's "Hispanic Motor Press Awards" standardized test regimen of 40 new and substantially redesigned existing models was less robust than others we looked at. But the evaluation does incorporate crash tests, recall information, and cost considerations important to Hispanic families with kids, including assessments of future retained value, vehicle reliability, and cost of ownership.

Clunkers
In its expansive, manic style, Automobile's "All Stars" awards now focus mostly on "the world's most mind-blowing supercars" and vehicles costing $70,000 to $474,000, which most consumers can't afford, making many of its recommendations impractical.
Automobile aggrandizes its "several days" of road testing on a private track and public roads as "one of the most rigorous events in automobile history." We think whoever wrote that should please step out of the vee-hickle and submit to a sobriety test.

We found nothing nice to say about the "Best Buy" awards of ConsumerGuide, a pocket-sized 144-page annual book, which we judged below average on all our criteria.

Although ubiquitous in car ads, we view its "Initial Quality" and "Performance" awards as little more than opinion polls: It conducts no road tests, has no assessments from auto experts, and doesn't examine safety or other important data.
Yes, its surveys, which evaluate 292 models, are professionally rigorous: Its sample sizes are huge—68,000 verified owners and lessees for the Performance award and 75,000 for the Quality award in 2018. But individual consumers are limited to assessing their own one vehicle for the short first 90 days of ownership.

Its road testing for its "Automotive Excellence Awards" seems to us more casual than many of the other evaluations we scrutinized. Editors drive more than 100 loaner vehicles in different locations around the world for at least a week. Almost no other assessments are used.