Best Local Bike Shops
Nationwide, commuter cycling has jumped 60 percent in the last decade, according to the most recent U.S. census. The number of pedal-pushers here in the Washington area jumped even more in the last 25 years: By 500 percent, according to the nonprofit League of American Bicyclists.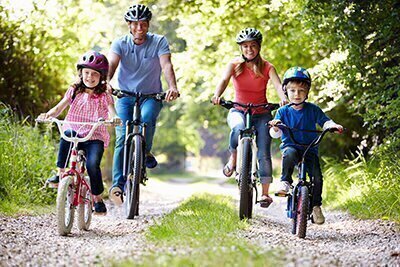 And hopping on two wheels isn't just for trekking to the cubicle; you can also pedal for pleasure, exercise, or just to zip to the farmer's market on Saturday. But with so many choices—road, hybrid, mountain—it's hard to know how to get moving. A good bike shop can help you choose, and we've got ratings of local outlets. Plus, if you already own a bicycle, we've also got ratings of repair services to get you on the road (or trail) again.
A good bike shop can provide immense help selecting and maintaining a bike, beginning when you first start shopping and throughout the time you ride the bike you purchase.
Finding the Right Pedal Peddler
Our Ratings Tables report how area outlets were rated by area consumers (we surveyed Checkbook and Consumer Reports subscribers, plus other randomly chosen individuals) on "advice on choice and use of products," "promptness of service," "staff attitudes/atmosphere," "ease of looking at/testing products," "reliability," and "overall quality." It shows the percent of each store's customers who rated it "superior" (as opposed to "adequate" or "inferior"). Click here for further description of our customer survey and other research methods. As you can see, there were substantial differences in ratings.
Ensuring a Proper Fit
The best bike shops will help you select the right size bike and then adjust it for an ideal fit. Here are some guidelines:
Straddle the frame to check its size. The rule of thumb is that bikes that will be used only on roads should have one or two inches of clearance between the top tube and the rider's crotch; the clearance for off-road bikes should be three or four inches or more.
Check the position and height of the seat by placing the bike in a stand and then observing your legs as you move the pedals. For most riders, it's best to have the seat set so that the lower part of the leg is vertical when the front pedal is halfway up. Generally, saddle height should not permit the thigh to come up to horizontal at the top of the pedal stroke and should allow the leg to be just slightly bent at the bottom of the stroke when pedaling.
Check your reach. Recreational riders should not feel too bent over. To ride for speed, you should be able to lean farther forward, with your weight nearer to the center of the bike, but your arms should still be relaxed and your body shouldn't feel overly stretched.
Check the position and width of the handlebars. Although riders should be able to raise them at least as high as the seat, speed-oriented riders usually want to set them lower. Handlebar width should correspond to shoulder width.
Try Before You Buy
Don't buy a bike until you've taken test rides on several. For each bike, have a salesperson fit you properly. Then observe carefully the smoothness of the ride, the bike's responsiveness, how comfortable your body feels, the bike's stability, and how easy it is to control, shift, and brake. Tell the salespeople what you like and dislike, and let them make adjustments or suggest another bike that may suit you better.
Test several bikes to get a realistic idea of how good a ride can be. Even experienced riders need to get some perspective on the current market, which offers much better bikes than were available at similar prices just a few years ago. Test bikes in a wide price range. You may find that you can get a thoroughly satisfactory bike for much less than you expected.
Getting a Good Build and Adjustments
Bike retailers are responsible for final assembly and adjustment. When bikes arrive from the factory, some components are not yet attached, and others are just that—attached. If shop mechanics do no more than slap on the remaining parts, the bike won't work: Brake pads might not contact rims, for example, and you might not be able to shift into all the gears.
Any shop will assemble and adjust the bike so you can ride out using all the gears; that typically takes about 45 minutes. But a great shop will do much more—possibly spending two to four hours on assembly.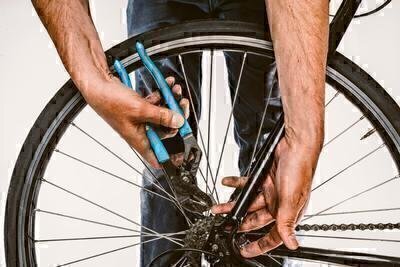 While our ratings don't specifically identify shops that do the best preparation work, our Ratings Tables shows rating of repair work by surveyed customers. Several shops were rated "superior" for "doing work properly" by at least 90 percent of their surveyed repair-work customers. Because most shops use the same mechanics to assemble bikes as to repair them, it's reasonable to assume that shops with high-quality repair operations are good prospects for top-quality bike preparation.
Almost all bike shops offer a period of free adjustments after sales. Many offer free adjustments for the life of the bicycle, while others limit them to one year, six months, or less.
Getting a Good Price
Unlike many retail businesses, prices for new bicycles vary little from store to store, and you won't find big savings by buying online. Because bike manufacturers maintain strict pricing controls over retailers, our undercover shoppers found that even a $25 difference for major name brands is rare.
Especially since there's no price advantage to buying bikes online, we strongly recommend purchasing from a local shop, where you can take advantage of the expertise of their salespeople and mechanics for fitting and adjustments. Because major manufacturers don't allow online-only stores to sell bikes, even if you do buy online you'll just end up getting redirected to a local store for the purchase and assembly. (For example, if you select and buy a bike on Trek's website, your sale will be finalized by one of its local dealers.) You may as well place your order through a local shop of your choice.
On the other hand, the market for bike components and accessories—ranging from handlebars to clothing to car-top carriers—is less stringent, with some stores charging half as much as their competition for a particular item. You'll find even lower prices for accessories online.
Getting Back in Gear
Unfortunately, even the perfect bike requires occasional repairs and tune-ups. The customer survey ratings on our Ratings Tables can help you find a good repair shop.
To make sure you don't get taken for a ride, our Ratings Tables also provide repair service price comparison scores. These scores show how each shop's prices for four jobs compared to the average prices of all surveyed shops. The scores are adjusted to a base of $100. Thus a shop with a price comparison score of $110 had prices 10 percent higher than the average of all shops' prices for the same jobs.
As indicated on the table below, although you won't find big shop-to-shop price differences for new-bike sales, you will find very large price differences if you need repairs.

Our Undercover Shoppers Were Quoted Big
Price Differences by Bike Repair Shops1

Job
Low price
Average price
High price
Basic tune-up for a 2016 Cannondale
Trail 5 moutain bike
$70
$106
$170
Assemble and install customer-supplied tubeless
wheels and tires on a Masi Speciale road bike
$40
$53
$80
Overhaul the headset for a 2014 Trek
Superfly 6 mountain bike
$10
$31
$60
Bleed the hydraulic brakes for a
2015 Specialized Tarmac Disc road bike
$35
$79
$130
1 For each job, companies were given additional detailed specifications and information.