Want the Best Price on a New Car? Force Dealers to Bid for Your Business
Last updated June 17, 2020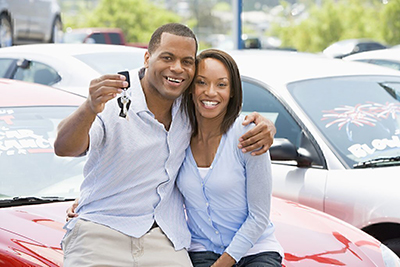 As we recently reported, in the wake of the economic downturn caused by the coronavirus, car manufacturers and their dealers, lenders, and many media outlets are pronouncing that a glut of unsold vehicle inventory means this is one of the best times to buy a car or truck.
Ready to pounce on a deal on new wheels? Don't let the hype bait you into spending too much for your next ride. Many consumers pay way too much by assuming already-low pricing means they don't have to do their homework.
The best way to get the lowest price on a new car is to make dealers bid competitively for their business. By contacting dealerships via phone or email to ask for prices, car buyers bypass the hassles of negotiations and force dealerships to offer their best prices—or risk losing sales to their competitors. Here at Checkbook.org, we provide a step-by-step guide on how to conduct this competitive-bidding process.
For more than 25 years, Checkbook has offered its CarBargains service to consumers who want experts to collect bids for them. CarBargains has helped more than 100,000 car buyers.
CarBargains guarantees it will find you the lowest price. Numerous websites promise low prices on new cars, but CarBargains is the one that really delivers. For example, Consumer Reports, AARP, USAA, and many other organizations steer their members to widely advertised TrueCar.com. We find prices obtained by our CarBargains service always beat the lowest prices offered by dealers listed with TrueCar. On average, prices obtained by CarBargains beats TrueCar's by an average of more than $1,500 per car.
Our strategy works regardless of the type of vehicle you buy. Below, we illustrate the differences we found for two of the most popular models bought by CarBargains customers. The reports the best deals CarBargains recently found in the area for a 2020 Toyota Camry Hybrid and a 2020 Subaru Forester. The best deal for the Toyota was $2,871 below the best price offered by local dealers listed with TrueCar, even after taking into account the $250 CarBargains fee. The best deal for the Subaru was $1,201 below TrueCar's best price.
To speak with our professional shoppers, visit our CarBargains page or call 800-475-7283.
Want to see how much money CarBargains is saving our customers compared to TrueCar? Visit our blog GettingBidsBeatsTrueCar.org.
How Much CarBargains
Can Save You by Getting Competitive Bids

2020 Toyota Camry Hybrid XLE CVT
2020 Subaru Forester 2.5i Limited
Manufacturer's Suggested Retail Price
(includes freight and advertising fees)
$33,685
$32,105
Required options and dealer document fee (if applicable)
$2,970
$2,831
Customer rebate from manufacturer
$1,500
$0
TrueCar's low price from local dealers*
$34,154
$31,854
CarBargains' lowest bid from local dealer**
$31,283
$30,653
CarBargains' savings from TrueCar
$2,871
$1,201
* As reported by TrueCar.com on May 29, 2020, including any required options and destination, advertising, and dealer fees.
** CarBargains' price is the lowest quote obtained and in effect as of May 29, 2020. Includes any required options and destination, advertising, and dealer fees.