Body and Organ Donation
Last updated November 2017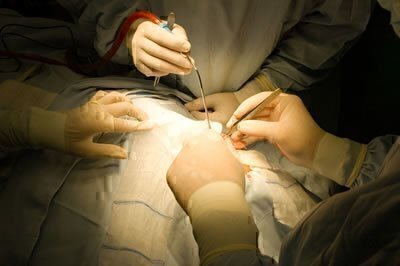 After your death, part or all of your body can be donated to improve the quality of life of others—or offer the gift of life itself. Donation of at least some body parts is an option for almost anyone, regardless of age or medical history.
Be aware that circumstances and location of death may limit organ, tissue, or whole body donation possibilities. A few caveats:
Organs—If death occurs due to brain damage from accident, stroke, or any situation where life can be artificially sustained by machine, the body can be used for donation of all major organs. The only limitations could be a medical history of problems with any organs.
Tissues—Tissues, including corneas, bone, bone marrow, skin, and connective tissues, can always be donated under the same circumstances in which organs can be donated and in other circumstances up to 24 hours after the heart stops beating.
Whole body donation—Whole bodies usually cannot be donated following embalming or an autopsy, if death was caused by a contagious disease, or after a mutilating accident. If death occurs far away from the specified medical school, donation might not be possible, or the family might have to pay to transport the body. In some rare instances, the medical school may refuse a body because it has an oversupply. Since you won't know for sure if the medical school will accept the body until time of death, be prepared to have an alternative arrangement.
Families never pay for donation procedures, nor are they paid for organs or tissues, but some medical schools ask them to pay for expenses to transport bodies. Most medical schools will pay for cremating the body.
Be wary of other organizations that offer free cremation in exchange for whole body donation, as some offers come from companies operating on the fringes of the law. Although it is illegal to sell bodies and body parts in the U.S., criminals can collect as much as $20,000 per body for distributing body parts. If you're not dealing directly with representatives of a medical school, confirm with hospital staff or other professionals that the organization you're working with is a legitimate community-based nonprofit.
Here is contact information for the Washington Regional Transplant Community, which can advise you on tissue and organ donation, and a list of medical schools for whole body donation:
To become an organ donor, contact your state's department of motor vehicles and request to have your intent to be an organ donor indicated on your driver's license. Or register online with Donate Life America (www.donatelife.net). It's also a good idea to fill out an organ donor card and carry it with you at all times. And inform your family of your wishes. Permission of next of kin is required before donation can take place.