Finding a Capable Remodeling Contractor
Last updated November 2018
Though some homeowners leave contractor vetting and selection to their architects or house designers, most make the call themselves—and rightly so. Hiring a contractor who can successfully build what you're planning, at a favorable price, is the most important step in any remodeling project.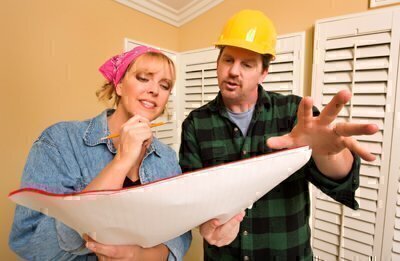 A good place to start your search is to check the reviews of remodeling contractors here at Checkbook.org. Note the big differences: Some companies earned recommendations from all or almost all of their surveyed customers, but many elicit red flags. Frequent complaints include poor communication, inferior workmanship, inattentive project management, and an aversion to cleaning up. The two most common beefs: They didn't follow the plan, and they didn't keep the job on schedule.
When checking out companies, keep in mind that some won't be interested in your project. Some are specialists (kitchens and baths only), some take on mostly small remodeling jobs (interior painting, for example), some work mostly with insurance companies on major residential repairs, some work mostly on historic restorations and renovations, and some prefer only large jobs, like whole-house redos. Visit companies' websites or call to find good fits for your project.
Though you can take a look online, don't begin and end your search there, no matter how lovely the photos of finished work. Seek out recommendations from architects, home designers, and real estate agents. In addition to the customer reviews here at Checkbook.org, solicit recommendations from friends and family members who have completed projects similar to yours. Ask the following questions:
Does the company specialize in the kind of work you're looking for—or have extensive experience doing it?
If customers needed help with planning and design, did company reps listen, were they thoughtful, did they present problem-solving ideas about the job?
Did the company help you find low-cost solutions?
Did the company follow the plan? Did they deliver what they agreed to build?
Was the company flexible enough to make changes for a reasonable cost if you changed your mind about features of the job?
Did the company stick to its quoted price?
Did the company complete the work promptly? Was work continuous, or did the project regularly start and stop?
What on-the-job problems routinely arose?
Were workers personable and communicative? Were they adequately supervised?
Did workers clean up after each day on the job? Did they minimize disruption to daily life?
While on the job, did the company work smoothly with subcontractors and suppliers? Were they on the same page throughout?
Are the results as professional and attractive as you would expect?
Has the work held up, or did it fall apart too soon?
If items failed prematurely, did the company fix them without hassle?