Military Retiree and Dependent FEDVIP Dental and Vision Plans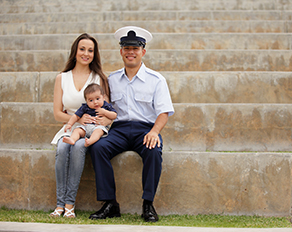 During Open Season military retirees can enroll in any of eight different vision plans. In addition, family members of uniformed service members, of reserve component members, and survivors who are enrolled in a TRICARE health plan will be able to enroll in any of these eight vision plans. This vision coverage is available as an additional benefit not previously available.
Uniformed personnel will continue to receive dental and vision services through TRICARE.
The dental plans:
cover 100 percent of the cost of in-network preventive services,
do not have deductibles when using network dentists,
cover almost all major dental procedures such as crowns, bridges, dentures, and implants with varying levels of cost sharing,
in most cases cover orthodontic costs for both children and adults, and
generally provide benefits out-of-network and even abroad at somewhat greater cost
The vision plans:
cover an annual eye exam at little or no cost,
provide eyeglass lenses and frames at little or no cost (with additional cost for various upgrades),
provide contact lenses at little or no cost,
provide discounts for laser surgery, and
generally provide benefits out-of-network and even abroad at somewhat greater cost.
These are the same dental and vision plans that the Federal government covers as "FEDVIP," separate and distinct from the health plans for civilian employees and retirees under the Federal Employees Health Benefits (FEHB) Program. These plans share the same Open Season dates as the health insurance plans, but enrollment is separate. To enroll, military retirees and dependents can visit tricare.benefeds.com. In sharp contrast to regular health insurance benefits, there is no direct Federal government contribution to the cost of the premiums.
While these plans do have an element of insurance in that they protect you against some unforeseen dental or vision expenses, they are best thought of as primarily pre-paid care. Most people enroll in these types of plans because they know roughly what kinds of expenses to expect, and they plan to do a little better than breaking even. In effect, you pay for those new contact lenses or your recurring dental expenses on the monthly installment plan, with protection against most major and unanticipated expenses.
The dental and vision plans save you money in two ways. First, they use affiliated providers who provide discounts because of the increased business the plans attract. This decreases costs to the plan, lowering your premium. Second, the dental plans typically pay between 30 percent and 60 percent of the cost of the most expensive dental procedures. The vision plans offer significant savings on some of the more expensive lens and frame options as well. The vision plans, however, do not cover actual medical care since that is covered through health insurance.
Of course, these plans charge a premium, ranging from about $200 to $600 a year for self-only dental and from $50 to $150 a year for self-only vision, with family premiums about three times more. As one would expect, the plans with higher premiums generally have better benefits. The premiums are also affected because the companies that underwrite these plans know they will attract persons who are heavy users of these services. This means that the premiums must be higher than would otherwise be the case.
Dental and vision benefits are areas in which you can plan, and in which it pays to plan. Unlike true insurance, where your main need is to guard against large and unpredictable expenses, you probably have a pretty good idea what you are likely to spend on dental and eye-care expenses. You can structure your decision around those predictable costs, keeping in mind of course dental emergencies do arise. Be careful to read the fine print of the brochures, however. The plan may be unlikely to pay for dentures if the need arose before you joined, for example.
The dental and vision plans offer a three-part premium structure–self only, self plus one, and family of three or more. The premiums for families of two or three are almost always about double or triple the self-only premium. If you have a family of three (or more), you may enroll as self plus one and designate which two persons will be eligible for benefits. This is especially valuable for larger families with only two heavy users of dental services.