What Military Retirees Working for Civilian or Private Employers Need to Know about FEDVIP Plans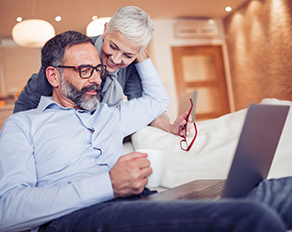 Many military retirees move on to civilian careers. Most will retain TRICARE, but some will drop it in favor of Federal Employee Health Benefits (FEHB) plans instead. In these cases, or if your spouse is a federal employee, you (or your spouse) should sign up for FEDVIP plans as federal civilian employees rather than as military retirees.
You should do so because employees – but not retirees – pay their FEDVIP premiums with "pre-tax" dollars. This system is called "Premium Conversion" and shelters the employee from paying taxes on health insurance, dental, and vision premiums. Almost all Federal employees face a marginal tax rate close to or more than 33 percent, considering Federal income tax, State income tax, the Medicare tax, and the Social Security tax. Any money an employee spends on dental or vision insurance (or on health insurance from civilian employers) is not subject to these taxes, and employees get a one-third or even larger discount on the premium, depending on their exact tax bracket.
Federal employees can also use a Flexible Spending Account (FSA) to provide prepaid dental or vision care. By earmarking several hundred or even several thousand dollars of your salary, you avoid paying taxes on that income and effectively gain the same one-third discount that the FEDVIP plans provide. To set up an FSA, estimate your likely spending for dental, vision, or other anticipated out-of-pocket health care expenses. Then create an FSA during the same Open Season used for selecting health and FEDVIP plans at fsafeds.com.
There are other situations to consider. Most importantly, many military retirees or their spouses work for private firms or for state and local agencies. Which options for health, dental, and vision coverage are best in those situations depends largely on the benefits offered by that employer. The annual Open Season offered for FEDVIP and FEHB plans offers an opportunity to reexamine your situation every year, and change your enrollment decisions for TRICARE, FEHB, FEDVIP, and FSAs.
Checkbook compares all health plans available to federal civilian employees and annuitants in our annual Guide to Health Plans for Federal Employees. The Guide shows its users how to save thousands of dollars a year by considering both premiums and out-of-pocket costs, and tax savings through Premium Conversion. It also compares FEDVIP dental and vision plans using Premium Conversion and provides comparable cost estimates for the many health plans that provide some dental or vision coverage without any extra premium.
There is one very important caution. Federal civilian workers need to spend the last five years before retirement in continuous coverage by either TRICARE or an FEHB plan, or they lose FEHB coverage for themselves and their spouse the day they retire. This issue, and a whole set of issues surrounding Medicare enrollment decisions, are explored in depth in the Guide. For military retirees who plan to enroll in both Medicare Parts A and B, and TRICARE for Life at age 65, the "five-year rule" may not matter. But for some who prefer other options, we recommend the Guide as the single best source comparing all options. For example, because Medicare coverage does not extend abroad (beyond a few border areas in Canada and Mexico), the best option for a military retiree planning to work in a civilian agency and then retire abroad is likely to get FEHB coverage, but not enroll in Medicare Part B or TRICARE for life.