Last updated in August 2014
Getting a few pictures framed can cost hundreds of dollars, but will cost much less at some shops than at others—and even less if you are willing to do some of the work yourself.
Our researchers contacted a sampling of local picture framing shops and two online outlets for their prices to frame two different pieces. (As usual, our researchers did not reveal their affiliation with Consumers' Checkbook.) The results appear on the table below.
For the larger piece, prices ranged from $137 to $472 among local stores; for the smaller piece, from $51 to $204. The lowest price for the two pieces combined was $217; the highest was $676.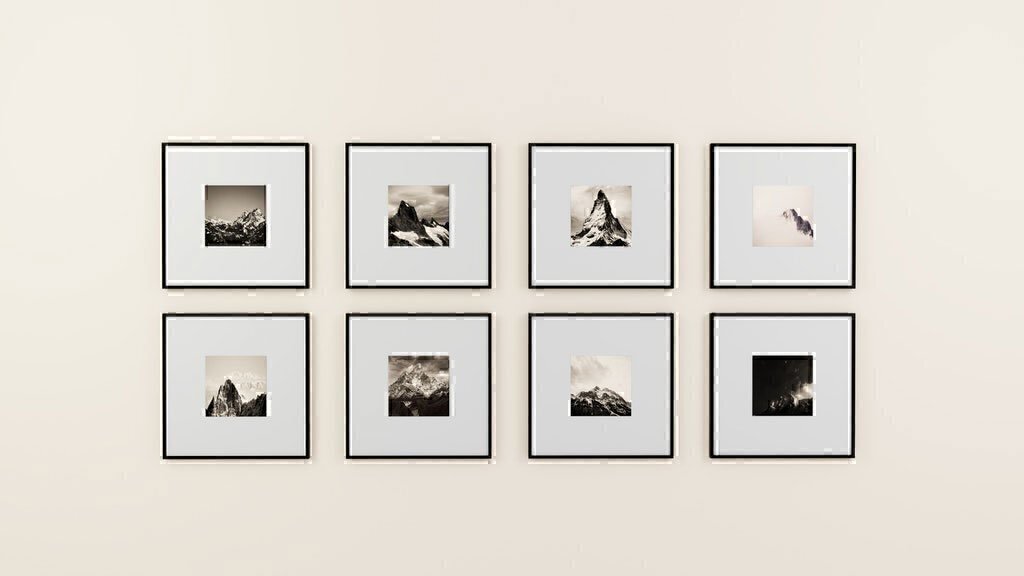 Don't assume that stores that are a part of a chain charge lower—or higher—prices than other stores. For example, for the two pieces we shopped, the average price at The Great Frame Up stores we checked was about 22 percent lower than the average for all surveyed stores, but FastFrame's prices averaged 62 percent higher than the all-store average. Hobby Lobby's price for the smaller piece was among the lowest we found (the store we surveyed couldn't supply frames for the larger piece). Michaels' average prices were about the same as the average.
And don't assume that all stores in a chain charge the same prices: We found substantial store-to-store price differences within chains.
Online/mail-order outlet AmericanFrame.com was less expensive than any of the local stores. For the two pieces combined (and shipped together), its price was $120—a savings of $97 compared with even the lowest price local shop. Prices quoted by FramesbyMail.com were substantially higher than those at AmericanFrame ($203 for the two pieces combined). With the online stores you have to perform the final steps in the framing process yourself, but those very simple steps take just a few minutes for basic framing jobs.
Price, of course, is not the only consideration—you also want high-quality work and might appreciate some advice. A good shop takes the time, and has the expertise, to help you think through your framing options and does the job so it looks right in the end. You can learn a lot about a shop by having a thorough discussion with its personnel about your framing options. You can also check the opinions of fellow area consumers by reviewing ratings of local framing shops.
The types and quality of materials also matter. For a basic picture framing job, you will need to get an estimate that specifies the size of the actual picture you want framed; the amount of mat border on top, bottom, and sides if you want a mat; and the following features:
Frame
Choosing a frame is largely a matter of taste; have shop personnel show you various samples. Most shops give you some idea of how different options will look by putting a corner piece of various sample frames next to the corner of your art piece (along with mat samples, if the picture will be matted). A shop with a wide variety of attractive frame samples obviously has an advantage in this aspect of the service.
An important consideration is whether to use wood or metal. Among wood frames, solid wood frames tend to cost more than frames made of a wood composite.
The frame you choose has a big effect on price. For example, for the larger of the two pieces we shopped, changing from the simple 7/8-inch-wide metal frame we specified to a more elaborate two-inch-wide solid wood frame doubles the total price at some shops.
Because metal frames are generally stronger than wood frames with the same dimensions, a wider and stronger wood frame would cost more than a metal one.
Mat
A mat surrounding the window in which your artwork is placed protects the artwork by creating a space in which air can circulate between the art and the glass or plexiglass front. A mat can create a finished look, drawing the viewer's eye to the piece and providing a neutral setting for it. Most shops have many sample pieces of mat on hand. Consider color, texture, thickness, and whether you want more than one layer of mat.
A key question is whether to get mat board that is entirely acid-free. If you are just mounting an inexpensive poster or something else you don't care to preserve, an acid-free mat is not essential. But anything you want to preserve for years should be mounted with 100 percent acid-free mat board. Failure to do this can result in permanent discoloration of your artwork. Also, if a mat board's core is not acid-free, the edge around the art where the mat is cut will take on a yellow color over the years.
Paper mat board made with wood cellulose has to be specially treated to become acid-free. The least expensive paper boards are not acid-free or only partially acid-free (in the core and on the back). Mat board made from cotton is naturally acid-free, but often costs more than paper mat board treated to be acid-free. Also, your selection of colors is more limited in cotton-based mat boards than in cellulose-based paper boards.
"Archival" mat board is 100 percent acid-free, but some shops use the word "archival" rather loosely. If what you want is 100 percent acid-free, make sure to specify that.
Backing Material
Most jobs will require backing material—either a board made of foam core covered by paper on front and back or a corrugated board. To preserve the art, make sure the backing board is 100 percent acid-free and definitely avoid the kind of corrugated paper used to make boxes.
What Goes on the Front
Most framed art has either glass or plexiglass on the front. With glass, the four main options are the type of regular glass you would get at a hardware store (though most frame shops use a thinner type with fewer defects); non-glare/etched; UV filtering; and optically coated/reflection control. UV filtering will protect your art from 99 percent of the UV rays in direct or indirect sunlight or fluorescent lights (compared to about 33 percent for regular glass); this is most important if your art will be displayed in a brightly lit area and for certain photographs, documents with signatures, and paintings made with low-quality paints that are subject to fading. Optically coated glass has the effect of seeming to be invisible.
The glass you choose has price consequences. The price of a 26- by 23-inch piece of glass at one shop we checked was $40 for regular, $55 for non-glare, $80 for UV-filtering, and $125 for optically coated.
With plexiglass, there are also regular, non-glare, and UV filtering options. Also consider getting an abrasion-resistant type, since plexiglass is subject to scratching unless cleaned very carefully with a soft, damp, cotton cloth or similar material.
Plexiglass tends to be more expensive than glass but has the advantage of being lighter and difficult to break, and therefore relatively safe and easy to ship.
Illustrative Prices for Framing
Two Pieces of Art*

Best prices in bold italics

Smaller Piece (14"x18")
Large Piece (26"x23")
Total for both Pieces

Local Stores

Accentric Custom Framing, 2100 N Hoyne Ave, Chicago, 773-348-7800
$141
$243
$384
Alley Gallery, 1712 Sherman Ave, Evanston, 847-475-1535
$158
$265
$423
April 7s Custom Framing, 766 N Milwaukee Ave, Chicago, 312-666-4707
$169
$319
$488
Art & Frame Naperville, 115 E Ogden Ave 115, Naperville, 630-355-0703
$163
$274
$437
Art Store Gallery, 668 Vernon Ave, Glencoe, 847-835-2770
$160
$255
$415
Artists Frame Service, 1867 N Clybourn Ave, Chicago, 773-248-2800
$178
$332
$510
Colbert Custom Framing, 1283 S Naper Blvd, Naperville, 630-717-1448
$77
$274
$351
Creative Edge Framing, 5520 W Touhy Ave L, Skokie, 847-675-9900
$120
$209
$329
FastFrame, 61 W Golf Rd, Arlington Heights, 847-952-0455
$204
$472
$676
FastFrame, 5517 Touhy Ave, Skokie, 847-933-0003
$171
$429
$600
Frame Warehouse, 346 Harrison St, Oak Park, 708-848-1498
$133
$250
$383
The Framer's Alley & Gallery, 15 1/2 S Prospect Ave, Park Ridge, 847-698-9798
$155
$253
$408
The Framers Edge, 308 W Northwest Hwy, Arlington Heights, 847-253-3343
$168
$301
$469
G A Tremain & Co, 1911 Central St, Evanston, 847-866-9678
$338
Gallery Northwest, 234 N Northwest Hwy, Palatine, 847-991-0014
$123
$228
$351
Good's of Evanston, 714 Main St , Evanston, 847-864-0001
$150
$266
$416
Granville Picture Framing & Gallery, 6200 N Broadway St, Chicago, 773-764-1919
$186
$300
$486
The Great Frame Up, 1418 E 53rd St #3, Chicago, 773-752-2020
$138
$239
$377
The Great Frame Up, 601-A Skokie Blvd, Northbrook, 847-480-0400
$51
$166
$217
The Great Frame Up, 765 S Buffalo Grove Rd, Buffalo Grove, 847-808-1955
$106
$215
$321
H Marion Art Consulting, 2771 Pfingsten Rd, Glenview, 847-562-1222
$149
$254
$403
Hobby Lobby, 200 S Randall Rd, Elgin, 847-697-5740
$83
House of Color, 9912 W 55th St, Countryside, 708-352-3222
$86
$137
$223
Iloilo Custom Framing, 1478 W Berwyn Ave, Chicago, 773-784-3962
$114
$233
$347
La Grange Art League, 122 W Calendar Ave, La Grange, 708-352-3101
$103
$195
$298
Lake View Art Supply, 3228 N Lincoln Ave, Chicago, 773-296-6696
$160
$209
$369
Michaels, 2768 Aurora Ave, Naperville, 630-596-0391
$80-$100
$150-$175
$230-$275
Michaels, 701 N Milwaukee Ave #208, Vernon Hills, 847-816-4542
$175
$358
$533
Picture It Framed, 10890 Rte 47, Huntley, 224-569-2600
$132
$248
$380
Posterworks, 24 Oak Creek Plz, Mundelein, 847-949-2915
$87
$150
$237
Prints Unlimited Galleries, 1461 W Fullerton Ave, Chicago, 773-871-9900
$113
$200
$313

Online Stores

AmericanFrame.com
$43
$77
$120
FramesbyMail.com
$65
$138
$203
* For both jobs our shoppers asked for archival, 100 percent acid-free white mats and backing, and regular glass. Some stores offered only glass with UV coating; the online stores offered only plexiglass. For both jobs, our shoppers asked for metal frames with rounded (bull-nosed) fronts. Smaller piece: 14" x 18" matte black frame, 1/2" wide (Nielsen #25 or similar). Larger piece: 26" x 23" silver frame, 7/8" to 1" wide (Nielsen #75 or similar). Although we attempted to have shops quote on the same jobs, shops may have varied in specific materials used and in workmanship.