Last updated February 2019
High demand, taxes and security fees, and lack of price competition among airlines mean you can say au revoir to those $150 Paris roundtrips of the 1990s. But a few resources and strategies can still score you cheap(er) seats—even on carriers that don't charge extra for the right to select your uncomfortable seats, bring a bag onboard with you, or order a Diet Coke on the way.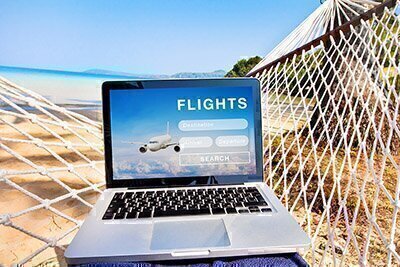 Booking the best deals usually requires flexible plans and patience, keeping watch over the ups and downs of prices on routes you might want to fly, and then swooping in to buy when they bottom out. The problem? Most flyers don't know what represents a good deal and don't have the time to check often: The lowest prices often last only a few days or less.
But there are ways to use the internet to keep track of costs and alert you when to buy. One of Checkbook's current favorite travel tools is Scott's Cheap Flights, an email newsletter that sends out international airfare deals several times a week. There's a real Scott (Scott Keyes) behind the emails. A self-described travel-deal dork, he and his staff spend their days plugging away at online booking sites to discover sales, "mistake fares," and seasonal dips in pricing.
For example, Scott's recently tipped us off to $485 roundtrip fares between Chicago and Milan (normally $850+) and a $238 deal to fly to and from Puerto Vallarta (usually $600+).
The emails are typically accurate and offer honest guidance about how long Keyes thinks deals will last (usually less than two days), what dates they're good for (often, but not always, off-peak), and how to find the lowest fares on your own (usually via a flexible date search using Google Flights or Momondo). And while these suggestions are sometimes "you snooze, you lose" propositions (e.g., a $450 flight we saw one Wednesday a.m. wasn't available by Thursday afternoon), the deals are often good for several days to a week. Scott's also offers a paid annual membership ($39) that enables subscribers to receive alerts about service from particular airports, and offers exclusive notification on some flights and first dibs on others. If you travel often or just want to support the site's good work, that might be worth the dough, but in our experience the free emails still save a lot.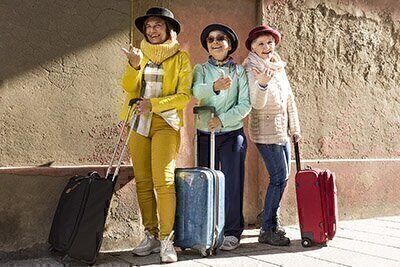 Several similar newsletters—including Exitfares.com, Airfarewatchdog.com, and TravelPirates.com—often uncover the same deals as Scott's, but we like Scott's transparency and quick-to-absorb formatting. (Know that TravelPirates offers lots of package deals compared to the others, which makes it worth checking if that's what you're after.)
Some search engines offer tools that make it easier to track and find the best deals. Google Flights works best when you can be a flexible flyer. Google lets you enter dates (say your kids' spring break week or your wedding anniversary weekend) and leave the "Where to?" box blank. It then offers cheapish suggestions for your selected dates, and you can then tailor results via factors like "nonstop only" or certain destinations by enlarging or shrinking its interactive map.
You can also use Google Flights to search for prices by calendar to find the cheapest time to go, based on average daily prices over the past year. It might tell you, for example, that you can jet between Chicago and Miami for as much as $505 (flying Christmas weekend) or as little as $110 (flying Tuesday to Tuesday in February).
Kayak features a similar "where to go feature" that's less sortable and searchable by date range than Google Flights but can be helpful in scoring cheaper trips. Kayak has a cool feature on the bottom of its landing page that lets you search cheap flights by destination. It pulls up "Good to Know" charts on jaunts from your city to major destinations, with data on the cheapest and most expensive times to travel. For example—no surprise—flying to Paris is cheaper in February than in June.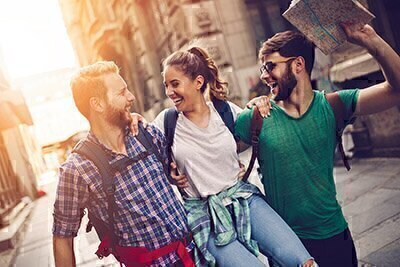 But keep in mind when doing these searches that Google and Kayak are showing you airlines' current pricing for those routes, and prices can vary tremendously over several months. In addition to relying on Scott's to alert you to deals, you can set up both Google and Kayak to track prices on itineraries you're considering and emailing you when prices hit targets you set.
The free smartphone app Hopper also offers flight tracking and price comparisons. Via cute bunny avatars and interactive calendars, it lets you explore the cheapest days and months to fly, and offers advice on whether to jump on that $1,200 ticket to Tokyo or wait. (After a search, you'll see a rabbit in a mood matching the recommendations—bouncing if the price is so low you should, um, hop on it, or grouchy if you should wait for fares to drop.)
Still, no matter how good the deal looks, read the fine print before you book anything. Many of the cheapest deals these days are for basic economy, which isn't such a bargain when you tack on high fees to check and/or carry on luggage, and to select your seat. Kayak and Google let you filter out basic economy fares, and Scott's alerts its users when the deals it finds are basic economy or don't include baggage fees.