Medicine today is almost never one-size-fits-all. There are typically many different treatment options, and new ones emerge every year. Some are more invasive or more costly than others. Some have more burdensome side effects or consequences. Some more precisely target a specific variation of the disease that has afflicted you. Some involve lifestyle changes that you can control yourself and can make pharmaceuticals or surgery unnecessary. And some involve doing nothing, watchful waiting, and no medical intervention.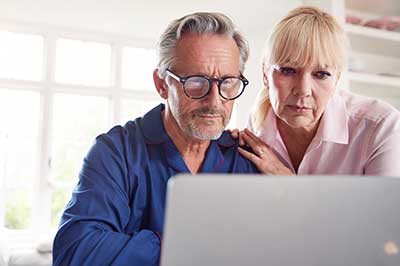 Ask your doctor about all treatment options. What are their risks, benefits, and costs? How will each option affect your life? What's the outlook for recovery? How will you know if the treatment is working? Until you get treatment, what signs of worsening trouble should you be alert for and report to the doctor?
By researching your case you'll be able to ask more informed questions. Can't handle doing your own research? Then ask your doctor to lay out all of your options along with the pros and cons of each.
There is an enormous amount of medical information online. Excellent online resources designed and written for patients and covering a wide range of topics include:
There are also several organizations with great patient-friendly websites that focus on specific conditions—for example, the American Cancer Society, American Heart Association, National Cancer Institute, Abramson Cancer Center of the University of Pennsylvania, National Institute of Mental Health, Substance Abuse and Mental Health Services Administration, and National Organization for Rare Disorders.
Public libraries provide online access to the above resources, plus consumer-oriented health newsletters and medical textbooks. For in-depth info, consult PubMed Central, a service from the National Institutes of Health, or visit a medical school library, which will have both general textbooks, texts in specialty fields, and peer-reviewed medical journals containing articles on new developments not yet included in textbooks.
An online search or a medical school library may also lead you to support groups and organizations that regularly provide information on your type of medical problem. Search for something like "hip replacement forum" or "heart valve replacement forum."
The U.S. National Library of Medicine's ClinicalTrials.gov website lets you search for studies that are recruiting patients or learn about new treatments.
Drugs.com offers info on medications and their treatments and side effects, a pill identifier, and a database that lets you check on possible drug interactions.
The Leapfrog Group, a nonprofit watchdog organization, provides valuable insights on patient risk at hospitals and outpatient surgery centers, and how to minimize those risks, plus grades facilities on safety, quality, and efficiency.
ChoosingWisely.org works with physician groups to put together bulletins that can help doctors and patients reduce unneeded—and possibly harmful—tests and treatments.