What to Do If You Need an Out-of-Town Floral Delivery
Last updated in November 2016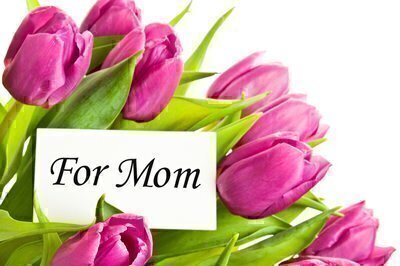 If you need to send flowers to someone in another city, you have a few choices, including ordering directly through a florist in that city, asking a florist in your area to coordinate the order, or ordering through a national floral outfit or network.
You're most likely to be satisfied if you contact a top-rated florist in your area, work with it to create the order, and then have it contact a florist in the recipient's area to fill and deliver the order. Much florist business involves processing these types of wire orders for deliveries to distant locations. The best florists keep track of their experiences with florists in other areas, thus increasing the likelihood that you'll get good quality. And a good florist will follow up to make sure your flowers are delivered. If the florist in your area doesn't know any florists in the recipient's area, it might use a national network such as FTD or Teleflora to identify one.
By choosing a good local florist, you enhance the chances that a high-quality product will be delivered to the right place at the right time: It will be committed to making you happy, and if there's a problem you'll have a local contact to take your complaint to. It's best if your local florist already knows a good florist in the recipient's area; it can coordinate directly with it. But even if the order is placed through one of the big wire services, each has a guarantee on flowers ordered through its system, so if there is a problem a replacement will be sent.
Another option is to get in touch with a distant florist on your own. If you are sending flowers to a metropolitan area Checkbook serves, choose a top-rated florist in our ratings tables. You might find great florists by asking hospitals, funeral homes, and wedding planners in that area for referrals.
By cutting out a florist in your area from the transaction, you'll avoid wire service charges and the fees it charges to coordinate the order. Also you will communicate directly with the florist who will put together and deliver the arrangement. On the other hand, you won't get the benefit of a local florist's knowledge of florists with which it is familiar in the distant city, you won't get help from your local florist or its wire service if there are problems, and you might not get the kind of personal service and advice available from a trusted nearby florist.
Another option is to deal with a service that picks, arranges, and packages flowers, and ships the flowers directly to the recipient—with no retail florist involved at either end of the transaction. This is the approach taken by ProFlowers.com.
Many consumers bypass retail florist shops by ordering directly through the national floral companies and networks, which will in turn have flowers arranged and delivered by a florist of its choosing at the destination location. You can also order flowers from one of many order-taking services, which you pay to take your order and then coordinate with a florist to arrange and deliver it—without your knowing the identity of that destination florist.
Since using a national service or an order-taking company means customers have little control over the final result, it's no surprise that many buyers run into problems. A very common one: An order-taking service charges a customer too little money for an arrangement and sends the order to a participating florist, which eventually decides to reject the order. The order-taking service then sends the order to a different florist, and again, after several hours, the order is rejected. Sometimes this flower-order merry-go-round continues for days—we've heard about orders finally delivered more than a week past the original delivery date. Just as bad, an out-of-town florist that chooses to fill the underpriced order might skimp on the flowers in your arrangement, even though the items in the arrangement you bought were carefully specified by you or shown in a wire-service catalog. This often happens when an underpriced order is accepted by a disreputable florist that's willing to take a little bit of money to get rid of old flowers.
Regardless of whom you hire to arrange your arrangements, pay by credit card if you can. If a florist screws up and is unwilling to make things right, you'll have the option to contest the charge with your credit card company..