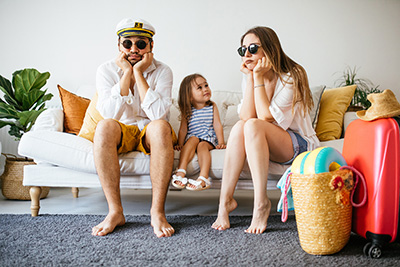 Most hotels now offer small discounts to customers who book nonrefundable rate options; you'll pay when you book, not when you check in or out. Mystery deals from Hotwire and Priceline, which offered the biggest savings when we searched 25 travel websites looking for the lowest rates for 75 stays, also use nonrefundable rates.
But while collecting nearly 2,000 hotel rates, our researchers found that many hotels use terms that seem to indicate bookings are fully refundable but really aren't.
For example, many properties now offer "Flexible Cancellation" rates. To us, those words indicate we can cancel and get our money back. But when we waded into these offers' terms and conditions, we found that we could indeed cancel our booking, but only within a certain time frame, and even then would get back just part of our payment.
With some hotels, we found flexible cancellation policies were anything but. For example, on Priceline we found the following description of Cambria Hotel Chicago Loop's cancellation policy for its "Flexible Cancellation" booking option: "If canceled after 2023-03-15, 95 percent penalty will be charged." But March 15, 2023, was the day before we searched for that price, so we'd lose nearly all our payment if we canceled. And Priceline also warned us that if we canceled within 24 hours of our stay, we'd get back nothing.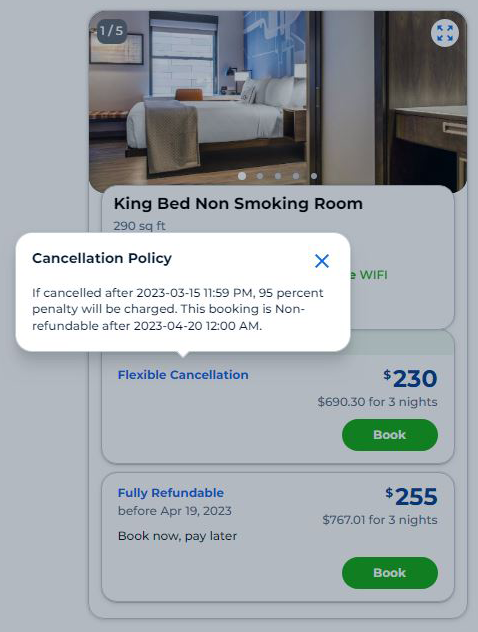 We found most hotels aren't so draconian about flexible cancellations—but they still refund typically only 30 to 50 percent of prepayments, and you'll get nothing if you cancel within 24 to 72 hours of check-in or no-show. And, again, these limitations aren't well described with labels often used by hotels (i.e., "flexible cancellation").
Obviously, if there's a reasonable chance that you'll cancel your trip, you should avoid booking using any prepaid nonrefundable options. But still read all the terms and conditions: Sometimes, booking even a "refundable" room rate isn't always a safe bet. Some hotels require you cancel more than 24 hours before check-in. Cancel later than that and usually you'll get hit with a fee equal to a one night.
If your plans change at the last minute, be sure to cancel your stay, even if it means getting hit with a fee. Otherwise, the hotel might consider you a "no show," and at some properties that means you will get charged for your full stay—even if you booked a rate labeled as "fully refundable."
While hotels are increasingly instituting customer-unfriendly policies, if you need to cancel ask for help—even if you booked a nonrefundable room. I regularly nab the savings available from nonrefundable rates, especially mystery deals offered by Hotwire and Priceline, and find that when my travel plans change, most hotels will let me change dates or switch my stay to another hotel in the same chain, if I ask. Sometimes, asking nicely has even resulted in refunds.
While we love how nonrefundable rooms save us money, sometimes there are other drawbacks. Some hotels, especially when sold out, assign the best rooms to their most loyal customers and the least desirable ones—small spaces, digs near noisy elevators or with airshaft views—to those who paid the least.
The greater issue? When you prepay, you lose leverage if there's a problem. If you're assigned a lousy room, you can't cancel; you'll have rely on benevolent hotel staff to make things right. The good news is that when I've complained about room assignments, hotel staffers usually can find me better digs.
Want to score the best hotel deals? Check out our full advice, based on looking up nearly 2,000 rates.