Hotels are increasingly charging mandatory "resort" and "facility" fees, padding profits and making price comparisons harder for travelers. These extra charges—usually $20–$40 per night—aren't shown in the per-night rates displayed in search results on travel booking websites nor on the initial pricing shown on hotels' own sites. Instead, consumers are notified about these additional costs only after they click to book their rooms or, sometimes, not until they check in to their hotels.
Like airlines, hotels increasingly rely on surcharges like these to boost earnings. According to research by the New York University School of Professional Studies, this year hotels will rake in nearly $3 billion this way.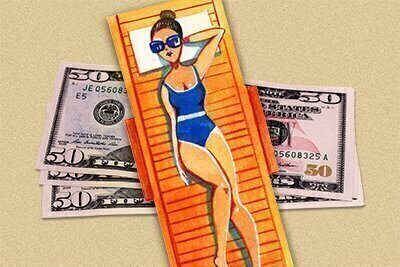 Checkbook's shoppers researched rates for weekend stays in Boston, Chicago, Las Vegas, Miami Beach, New York City, San Francisco, Seattle, and Washington, D.C. They found that resort fees in these popular tourist spots have become commonplace. They hunted for rooms in three-, four-, and five-star hotels via Hotwire's "Hot Rate" offers, one of the few reliable ways we've found to obtain discounted stays.
Of the 205 hotel stays we were offered, more than two-thirds had mandatory resort fees. We discovered each only after clicking on its listing to book and then seeing a notice in fine, light gray print. On average, these junk fees added $29—an extra 13 percent—per night. The bait-and-resort-fee-switch was most common in Boston, Miami Beach, New York, San Francisco, Seattle, and Vegas:
Among cities we checked, Miami Beach had the most surprise resort fees: Of the 38 hotel choices Hotwire spit out, all but two charged mandatory extra per-night fees we didn't discover until clicking on the offer. The average surcharge was $29 per night.
Vegas hotels and casinos know how to separate you from your money, so it's no surprise they excel at charging gotcha resort fees: Of the 28 listings from Hotwire, all but three hit us with an extra $28 to $51 per night.
For a stay in Midtown New York, Hotwire showed us 30 options, 20 with resort fees tacked on ranging from $10 to an astounding $112 per night.
In San Francisco, of the 24 properties offered up by Hotwire, 15 charged resort fees from $17 to $40 per night.
In Boston, 10 out of 16 hotels we considered charged resort fees, averaging $24 a night.
Resort fees were also common in Seattle (58 percent of hotels we were offered), Washington, D.C. (43 percent), and Chicago (33 percent).
Hidden resort fees are more prevalent in some metro areas than others. We also searched for stays in Atlanta, Dallas, Louisville, Minneapolis, and Philadelphia, but found hotels there rarely charge them—yet. But, like now-the-norm airline baggage fees, it just takes one bold pioneer to abuse customers with ridiculous fees before others join in to make the practice commonplace.
Because resort fees aren't included in the per-night rates shown in initial search results on travel-booking sites, hotels can disguise their real prices and make it difficult for consumers to compare costs. And often, surcharges turn a seemingly good deal into a bad one. For example, when we sorted search results by price, the nightly rate Hotwire gave for Row NYC was an attractive $198, among the lowest in Midtown during our weekend getaway. But add in its poorly disclosed $40-a-night resort fee, and Row fell nine spots on our sorted-by-price-but-not-the-real-price list. Similarly, Harrah's $155-a-night rate on the Vegas Strip seemed like a steal—until we clicked to book and saw its $40 resort fee.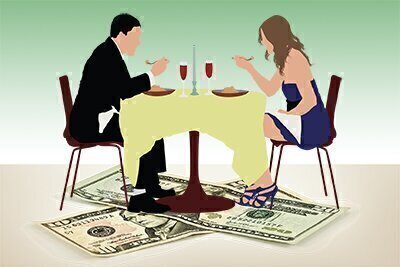 Hotels have long charged outrageous prices for extras. But when you pay $52 a night to park or $19 for a club sandwich, you get something—or can decline to buy. What do these mandatory resort fees buy? Our undercover shoppers called hotels and asked, and few properties offered reasonable explanations:
The Row NYC's response was typical: Its $40-a-night fee pays for a business center, WiFi, a fitness center, and unlimited phone calls. That's it. It's a four-star hotel; we think most of its guests expect those amenities.
In Las Vegas, The Palazzo at The Venetian's mandatory $51-a-night fee gets you WiFi, unlimited local and toll-free calls, and digital downloads of newspapers. That makes its neighbor MGM Grand's $42-a-night fee a relative bargain; it buys you WiFi, unlimited local and toll-free calls, notary services, airline-boarding-pass printing, and a fitness center.
Some hotels throw in some small extras. Hotel Spero in San Francisco told our shopper its $34-per-night resort fee covers coffee, tea, WiFi, lobby newspapers, a fitness center, and a guest amenities bag with two bottles of water, a postcard, and—this was our favorite—a pen with a cap holding flower seeds.
A few hotels at least made an effort to justify their fees. Mondrian South Beach claimed its extra $39 a night nets "a complimentary welcome drink at check-in; two drink tickets for its bar; bike, kayak, and paddleboard rentals; fitness center; and phone-charger loaners." That's good stuff, but to us those benefits fall well short of $39.
It's silly for hotels to charge extra fees to cover common amenities—especially when they advertise them as reasons to stay there in the first place. And it's not as if guests who don't care to partake of fitness centers or free coffee can forgo the resort fees.
Resort fees are an example of "drip pricing"—you are shown one price, then, before you know it, you're paying more. In some countries, hotels are barred from doing this. We think the practice is a bait-and-switch, which is illegal. So does the Attorney General's office for Washington, D.C., which recently filed a civil lawsuit against Marriott for price deception. The next week, Nebraska's A.G. filed a similar suit against Hilton. Additional cases are likely coming: These actions were taken following an investigation by attorneys general offices across the U.S. into fees charged by hotels.
The Federal Trade Commission recently studied hotels' and booking websites' use of resort fees and other deceptive selling practices, but disappointingly chose not to act. Earlier this year, Consumer Reports included resort fees in its "What the Fee?!" assessment of unfair and hidden surcharges.
We think hotels and travel booking websites should provide their customers with upfront all-in pricing so they can easily compare costs, as airlines are required to do. You shouldn't have to click a few times to discover an extra $40-a-night junk fee. The only reason hotels have for listing them separately from per-night rates is that they wish to hide them and to make price comparisons more difficult.
As hotels began to take heat for resort-fee gouging, Booking Holdings and Expedia, Inc., which own just about all the third-party hotel booking websites (Agoda, Hotels.com, Hotwire, Kayak, momondo, Orbitz, Priceline, Travelocity, Trivago, and many more), claimed they will work to pressure hotels to better disclose resort fees. Booking told us it has begun to collect commissions on mandatory hotel fees, while Expedia claims it might push hotels that charge them down in its search results.
Although Booking's approach might suitably punish the worst actors (hotels that advertise very low per-night base rates but add $50/night resort fees), charging a commission on these surcharges seems like Booking is more interested in making sure it gets its cut, rather than protesting hotels' unfair practices. And we're worried guests will ultimately pay for these commissions in the form of even higher prices.
On the other hand, if Expedia follows through with its threat to provide less visibility to hotels charging resort fees, that might actually influence hotels' business practices. But we researched rates for this article using Hotwire, an Expedia-owned company, and didn't notice a relationship between default sort order and the presence of resort fees.
Websites operated by Booking and Expedia became popular by providing a way to compare prices without having to check rates at multiple properties. Allowing hotels to disguise their real rates means shoppers can't really use these websites the way they expect.
In fact, Booking and Expedia could today fix this mess by adjusting how they display prices to account for these fees in the initial search results they show, ultimately greatly improving customer experience. They already do that for car-rental searches, which include all required taxes and fees. For a few weeks earlier this year, Booking.com did begin to display in its search results this type of all-in pricing for hotels, but the U.S. version of that site quickly reverted back to showing base rates.
Also frustrating: similar hidden fees levied by those listing property rentals on Airbnb and HomeAway/Vrbo. For many vacation homes, the per-night rate advertised is far less than the actual one you'll pay once stuff like management and cleaning fees are tacked on. Often those fees add up to hundreds of extra dollars. These websites could also greatly assist their customers by displaying all-in pricing.
What can you do? When researching rates, compare bottom-line prices. If you stay at a hotel with a resort fee, complain. I travel often and politely protest these fees when I check in and check out of hotels that charge them, explaining they are dishonest, ridiculous, and sleazy. Sometimes hotels waive them.
If you are hit with mandatory fees not clearly disclosed when you booked, demand the hotel remove them from your final bill. If it won't, dispute those costs with your credit card company.