Dealers promise rigorously inspected rides and peace-of-mind warranties, but we found some consumers get rebuilt wrecks and even a former crash-test vehicle.
Most used-car shoppers find the process a stressful ordeal filled with possible perils. They worry they'll end up with an unreliable vehicle, and they don't feel comfortable dealing with car salespeople: A 2022 Gallup poll found them to be the second-most-hated profession in the U.S.; only lobbyists fared worse. Worst of all, supply-chain problems for new-car factories have created a surge in demand for used ones—during the first quarter of 2022, average prices for secondhand rides were up 35 percent compared to the previous 12 months. Competition is so stiff that many used cars are purchased sight unseen by desperate buyers.
To reassure used-car buyers worried about getting stuck with a lemon, manufacturers in the 1990s began offering "certified" used cars. They're marketed as the crème de la crème of the secondhand auto world and even come with manufacturer-backed warranties.
But our research uncovered that certified labels don't guarantee vehicles won't have serious hidden mechanical or structural problems. We were astonished by some of the flaws we discovered, many that should have been noticed during promised inspections. We also found certified cars that were totaled wrecks that were rebuilt and resold, and even an SUV previously owned by the government and used in crash tests.
Because manufacturers count on their dealers to conduct the promised inspections needed to certify vehicles, certification labels are only as reliable as the diligence of the dealerships and their mechanics in doing the screening tasks and fixing any problems they find. And our research indicates they're not always diligent.
While manufacturers' certification programs might provide some value, these labels may not be worth the hundreds or thousands of dollars they add to price tags. Buying certified isn't the only way to find a reliable used vehicle; the key is to do your homework, no matter what you buy.

What Is Used-Car Certification?
There are two main types of certifications: programs created by auto manufacturers vs. labels applied by independent sellers.
Only a new-car dealership that sells that same make of new vehicle can offer a manufacturer-certified used vehicle (e.g., "Toyota Certified Advantage" or "Ford Blue Advantage"). Other sellers often apply their own certification labels; for example, CarMax has a "CarMax Quality Certified" tag, while many used cars sold by AutoNation are advertised as "AutoNation Certified."
In theory, the manufacturers' programs offer more rigorous screening of vehicles and better protections and warranties than the others. While "certification" at independent sellers often (but not always) means you get a short warranty (90 days is typical), the policy is generally inferior to the coverage you get from factory-backed warranties that come with many manufacturer-certified cars. And manufacturers usually allow certification of only newer and low-mileage cars.
Buying a manufacturer-certified car may not be worth the extra cost. While these programs are generally well-conceived, their warranties are often lacking, and their dealers too often certify cars with serious problems.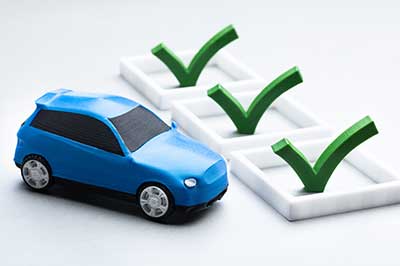 There are also big differences among manufacturer-sponsored certification programs; some have more stringent requirements than others.
Hyundai vehicles, for example, are eligible for certification only if they are newer than five model years old and have been driven less than 60,000 miles. General Motors allows certification of vehicles that are less than six model years old and have no more than 75,000 miles. Porsche certification is limited to vehicles up to 14 model years old and with less than 124,000 miles.
Some manufacturers, including Ford and Honda, offer various tiers of certification with different benefits and requirements, depending on vehicle age and mileage.
The certified vehicle inspection checklists we reviewed were impressive, with scores of points that are supposed to be meticulously checked by "factory-trained" dealer technicians. They include such components as the vehicle's engine, transmission, suspension, air conditioning, tires, and brakes, and even entertainment systems, paint, and body panels.
Checklists vary by manufacturer. Porsche, for example, has a 111-point inspection; Mercedes-Benz claims more than 165 points. Ford's "Gold Certified" program, available to vehicles no older than six model years and with less than 80,000 miles, boasts a 172-point checklist. For Ford's "Blue Certified" program for vehicles up to 10 model years old and with less than 120,000 miles, the checklist drops to 139 items. Some manufacturers don't advertise specific inspection requirements.
Although manufacturers tout their high counts of checks, it's all just a numbers game. We reviewed several and found that, because they group items differently, you can't assume one program is more rigorous than another's based on it supposedly doing more checks. Even Ford's Blue and Gold checklists weren't exactly comparable.
Another selling point is that certified cars come with factory-backed warranties. But because they contain so many fine-print exceptions, don't assume it's worth paying extra to get this coverage.
Vehicles certified by Toyota and Ford's Gold program get comprehensive warranties that last one year or 12,000 miles from the date of purchase or, with Ford, after the expiration of any remaining new-car warranty, whichever is later. Both carmakers also add two years or 40,000 miles to their vehicles' five-year, 60,000-mile power train coverage.
In contrast, Ford Blue certified vehicles get a warranty of just 90 days or 4,000 miles, whichever comes first.
BMW and Mercedes add a year to their four-year/50,000-mile new-car warranties. Porsche adds two years to its original four-year/50,000-mile warranty.
Most carmakers will gladly enhance the coverage at additional cost (dealers love to sell high-profit extended warranties and service contracts).
A drawback to these warranties is that when you need a repair, you generally must take your vehicle to a franchised dealership. Checkbook's surveys of consumers consistently find that, on average, car owners are more satisfied with repairs done by independent shops than by dealers. And in-warranty repairs aren't always completely free: Some manufacturers impose per-repair deductibles—for example, Chrysler, Ford, and Nissan charge $100; Hyundai $50.
Another gotcha: With some carmakers, including Hyundai and Lexus, the warranties aren't transferable, which means you can't use the coverage as a selling point if you later decide to get rid of the vehicle. BMW imposes a $200 transfer fee.
Buying certified may let you apply for special financing offers, obtain some no-cost scheduled maintenance, and receive the right to exchange the vehicle within a certain number of days or miles if you don't like it.
Most certified cars come with a Carfax or other vehicle history report, presumably showing no horror story in the vehicle's past. (Any seller should provide a free report, whether the vehicle is certified or not; most will. But those reports can miss big problems.)
Certified used cars tend to cost more than noncertified ones. One reason for this is that dealers must pay for the factory-backed warranties, which usually run $500 or more. Another added cost is staff time to conduct required inspections and do repairs and maintenance tasks to bring vehicles in line with the manufacturer's certification standards—although some dealers apparently skimp on those steps or skip them altogether.
Certified Cars Can Still Have Problems
Our review of lawsuits and complaints filed with the Better Business Bureau (BBB) turned up dozens of manufacturer-certified cars with serious problems.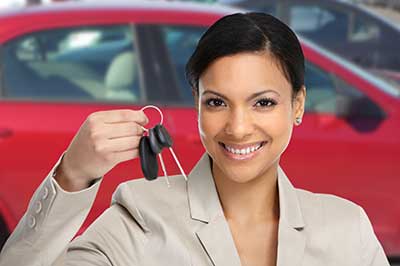 "The term 'certified' gets bandied all the time—certified mechanics, certified cars. They self-certify to their own standards, and it's really just a way to make you feel you are getting a superior product when you're not," said Rosemary Shahan, founder and president of the Consumers for Auto Reliability and Safety (CARS).
Many of the complaints we saw allege serious issues.
For example, a BMW dealer in California sold a 2016 X3 that the buyer said was so flawed, another BMW dealer argued it never should have been certified. "The service advisor told me my car was involved in accidents with tons of bodywork and they can't service my car," she wrote the BBB. The selling dealer, to which the BBB has given an "F" grade, did not respond.
A New York dealer sold a 2017 Toyota Highlander to a buyer who later reported to the BBB that "on top of not being able to pass inspection, the entire underside of the vehicle is covered in rust."
Other complaints included a manufacturer-certified vehicle with a malfunctioning air conditioner, auxiliary power port, and XM radio antenna, and another with a rolled-back odometer. We also found vehicles sold with a failing engine; worn clutch, brakes and brake rotors; a malfunctioning sunroof and sound system; and hail damage. There were numerous complaints of certified vehicles with poorly repaired undisclosed accident damage.
So why can certified used cars, which were supposedly rigorously inspected before sale, have so many obvious issues?
Daniel Blinn, managing attorney of the Consumer Law Group in Connecticut, said those careful inspections often don't happen. He said the half-dozen technicians he has deposed over the years acknowledged they don't consult the checklist during the inspection. "They do it by memory and fill in the checklist later," Blinn said. He's also seen many inconsistencies between what's marked on the checklist and the actual vehicle; for example, Blinn said one technician okayed a vehicle's moonroof even though there wasn't one. Blinn wondered whether dealers even want their technicians spending the time it takes to properly review more than 100 vehicle components, including performing a thorough test drive.
In 2021, after Mark Gjukich of Michigan paid $27,000 for a certified 2016 Ford F-150 pickup, he immediately started having trouble with it. The truck had a bad catalytic converter, an ever-dropping coolant level, and an abnormal amount of smoke spewing from the tailpipe. All this was a sign of a much bigger problem: The engine cylinder heads were damaged and leaking coolant, necessitating more than $8,000 in warranty repairs that took six weeks. Overall, the vehicle was out of service for nearly two months.
Gjukich said the engine now seems fixed, but he's still worried about a crunching noise the moonroof makes when he tries to tilt it open. On the 139-point inspection checklist, the dealer had marked the moonroof "NA."
"How do you not notice this giant sunroof?" asked Gjukich. "I think there's enough evidence to show they did not do the certification inspection."
He now wants the dealer or Ford to take back the vehicle.
Gjukich believes that some dealers give short shrift to manufacturer-certified used cars because it's the carmaker, not the dealer, that is on the hook for the cost of any repairs.
His lawyer, Michigan consumer attorney Dani Liblang, has seen plenty of used cars and trucks that she says never should have been certified, including flooded vehicles and rebuilt wrecks.
Her past cases include a Chevrolet that was actually two damaged autos welded together into a Frankencar and a Hummer that had suffered heavy damage during its previous life as a government crash-test vehicle. Each somehow still passed the inspections needed to earn manufacturer certification.
"Somebody cobbles them back together, always in a substandard manner," Liblang said.
Another common complaint was the sale of certified used cars with unresolved safety recalls. In a previous investigation, we found that used cars are commonly sold without first addressing known, life-threatening defects. It's astonishing to us and other consumer advocates that dealers knowingly sell dangerously defective cars without fixing them first.
In 2020, Los Angeles-based consumer attorney Denise Foley settled a lawsuit that accused a Mercedes dealer of selling a used 2015 C250 sedan with an undisclosed recall involving a dangerous passenger-side airbag. The recall notice warned that the airbag could unleash metal fragments during deployment, injuring or killing vehicle occupants.
During the sale, the lawsuit said, the dealer showed the customer a two-month-old car history report that predated the recall and thus failed to show it.
The lawsuit alleged that when the customer returned after learning about the recall, the dealer acknowledged knowing about it at the time of sale but said that a replacement airbag wasn't available. Even worse, the dealer told her she'd still likely have to wait months for a repair, assuring her that the $29,000 car was safe to drive in the meantime.
The consumer, who asked not to be identified, said she and her husband continued to use the car, but only sparingly. "That caused us tremendous anxiety, and we didn't let anybody sit in the front passenger seat," she said.
As part of the settlement, the buyers received an undisclosed sum and returned the car.
Another common complaint involves dealers misleading customers into thinking a vehicle is certified when it isn't. That can lead to a nasty surprise when the customer brings the car or truck in for repair, expecting a warranty will cover the cost.
A car buyer in Connecticut told the BBB he purchased a vehicle advertised as certified on the dealer's website and on its window sticker, only to have the Chevrolet dealer later insist that certification wasn't part of the deal. "I have a 172-point Certified Pre Owned inspection form that was filled out by the dealership that my wife and I signed," the consumer wrote.
The dealer told the BBB that all its pre-owned GM vehicles come with a 172-point inspection, not just certified ones.
Another car buyer complained that a Maryland Hyundai dealer, having advertised a certified 2016 Santa Fe, later refused to cover the cost of a new transmission, saying there was no warranty.
The problem wasn't that the vehicle wasn't certified, the dealer told the BBB, but that it had been certified for a previous owner. It noted that the Hyundai certification warranty isn't transferable.
No Repairs for You!
Warranties are only useful if they cover problems that occur. As with most warranties, these policies feature plenty of exclusions, including problems considered the result of normal wear and tear. That means there's likely no coverage for scores of parts and conditions, including worn brakes or clutches, brake rotors, dead batteries, leaking hoses and broken belts, noisy mufflers or malfunctioning catalytic converters, and more.
Among its exclusions, certified Lexus and Toyota warranties we reviewed list "excessive oil consumption, loss of compression, or a gradual reduction in operating performance due to burned or leaking valves or worn piston rings." Also excluded: the vehicle's structural framework and welds.
Need to replace ball joints, center tie rod, a door handle, or lock mechanism on your certified BMW? Don't expect any of that to be covered. The same goes if the vehicle develops a water leak.
Oddly, some warranties exclude breakdowns caused by pre-existing conditions, which you wouldn't expect the vehicle to have if the dealer properly inspected it in the first place.
Beyond that, you could be out of luck if you can't prove that you properly performed required maintenance, if a dealer recommends replacing or repairing a component that hasn't yet failed, or if a covered part failed due to the failure of a non-covered one.
If the problem isn't covered, expect to pay the cost of diagnosing it, even if that means tearing down your engine or transmission. And you'll pay dealer hourly shop rates, which generally are significantly higher than those charged by independent mechanics—$151 per hour vs. $116, according to our latest survey of auto repair shops.
Avoiding Trouble
"Don't pay extra to let your guard down," advises Bernard Brown, a consumer fraud expert and attorney who has handled numerous types of automobile-related cases.
As of this writing, in May 2022, used-vehicle prices were astonishingly high. If you don't absolutely need a car now, wait until prices stabilize. But if you must buy soon, don't assume that any "certified" label guarantees a reliable ride.
"I hope that consumers stay vigilant. Don't let the dealership push you," said California consumer attorney Kristin Kemnitzer. Also, by including non-certified vehicles in your used-car search, you'll broaden your choices.
Instead of paying a premium of hundreds or thousands of dollars for a manufacturer-certified vehicle, consider purchasing a non-certified one. Even if it needs repairs, you can pay for them on your own, without having to worry about all that warranty fine print.
Manufacturer-certified vehicles do have benefits that may be worth considering—but only if the cars are everything they're advertised to be.
Kemnitzer recommends buying a manufacturer-certified used car because if there's a problem, it's easier bringing a successful legal case, claiming fraud and misrepresentation.
"It's an affirmative representation of the quality of the vehicle," she said. "If something goes wrong, you have recourse. It's a very clean consumer case."
Even if a car isn't certified, you often still have some protection. Of course, if it's a late-model vehicle, it still may be covered by the balance of the manufacturer's new-car warranty.
You also may have legal protections under general consumer protection laws and state laws aimed at protecting used-car buyers.
Used cars purchased from dealers often are covered by a state's implied warranty of merchantability, an unspoken promise that a vehicle (or any consumer product, for that matter) is fit to be sold and that it can be used for a reasonable amount of time given its age, mileage, and condition. Dealers can disclaim the implied warranty by selling a vehicle as is. But some states prohibit as-is sales for newer used vehicles. And at least six states—Connecticut, Massachusetts, Minnesota, New Jersey, New Mexico, and New York—have used-car lemon laws that impose minimum standards for pre-owned vehicles. Dealers can be compelled to repair, replace, or even buy back vehicles that don't meet those requirements.
You also may have a valid legal claim if the vehicle was misrepresented or there was other fraud—which is why it's a good idea to ask questions and get the answers in writing, advises Blinn. The same goes if you can make a reasonable argument that the car or truck was in such bad condition that it simply was not worthy of being sold (unless the seller clearly indicated the vehicle was sold as is in states where that's allowed).
Beyond that, Illinois law requires used-car dealers to provide a limited powertrain warranty good for 15 days or 500 miles, whichever comes first, for most vehicles sold with 150,000 miles or fewer on their odometers.
Before buying a certified used car, find out exactly which standards apply and what the warranty covers—and what it doesn't cover. Don't rely on a manufacturer's glossy brochure; the details are in the program terms and conditions, which we couldn't find on some manufacturer websites. You may need to ask the dealer for them.
Also insist that the dealer provide a copy of the vehicle inspection report and any work order that indicates what repairs and maintenance were performed.
Before committing to a purchase, have any used car you're considering carefully inspected by a qualified mechanic. Get a mechanical inspection and also one from an auto body shop. (Checkbook evaluates local shops for both types of work; click here for ratings of body shops or here for mechanical repairs.)
Check the vehicle yourself first. Drive the car at slow and highway speeds, listening and looking for troubling vibrations or noises. Test operation of power windows, locks, and mirrors; entertainment center; and sunroof. Make sure tires have plenty of tread.
It's critical that any professional inspection be thorough. If a mechanic misses something and you buy the vehicle, a clean inspection report could work against you if you need to sue the dealership, warns Liblang. Expect to pay between $100 and $200 for a mechanical inspection and $50 to $100 for autobody.
Tell the mechanic that you want a written report, preferably one that includes a checklist of the inspected items with notes on anything that needs to be addressed. If the mechanic doesn't have a checklist, you can provide a copy of the certified vehicle checklist supplied by the dealer.
Ask the dealer to provide a current Carfax or Experian AutoCheck vehicle history report. It's a good idea to verify that these reports aren't missing pages or haven't otherwise been tampered with, which we've seen before. Carfax advises submitting a general inquiry through the company's online support page. Experian says to call its support line (888-409-2204) or email a request to [email protected] and attach a copy of the report. But even if a report is valid and indicates a clear history, don't assume it has complete information about the vehicle.
Also do an internet search for the vehicle's 17-character vehicle identification number. It might turn up important information. When we did that for a 2021 Kia that we knew had been totaled in a flood, our search immediately revealed the car's soggy past.
Ask the dealer to show you the vehicle title. Check it for any labels identifying major problems such as "Flood," "Water Damage," "Salvage," "Junk," "Rebuilt," or "Odometer Rollback."
Compare the vehicle's mileage with what's listed on the title or separate odometer disclosure statement.
If the dealer refuses to show you the title, or doesn't have it, don't buy the car, advises Brown. "There are multiple things that could be problematic by not getting a title at the time of purchase. The risk these days is severe," he said.
Another crucial step: Search for unrepaired safety recalls by entering the vehicle's 17-character VIN into the National Highway Traffic Safety Administration's online database. Don't purchase a car or truck unless the seller first addresses the recall, warned Shahan.
Finally, if buying a manufacturer-certified vehicle, get a copy of the warranty and ask the dealer to show you proof the car has been certified. Or better yet, try verifying the certification status with the automaker's customer service department. We had no trouble doing this.