How to Save Money On Computer Repair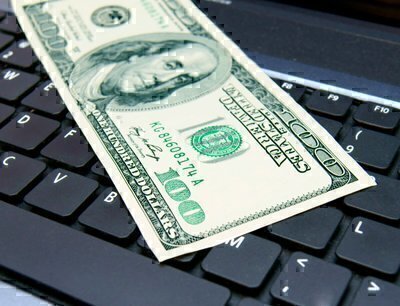 To help you find a shop that both performs high-quality work and charges reasonable prices, we calculated a price comparison score for each shop. The scores are based on prices quoted to our undercover shoppers for six computer equipment upgrade and repair jobs. These scores, shown on our Ratings Tables, indicate how the prices quoted to our shoppers compared to the prices all other shops quoted for the same jobs. Price comparison scores are adjusted to a base of $100. Thus a shop with a price comparison score of $110 quoted prices that averaged 10 percent higher than the average of all quotes for the same jobs.
There were substantial shop-to-shop differences in price comparison scores—the scores range from $67 to $169. The table below indicates that the prices on specific jobs varied even more than the price comparison scores. For instance, we found prices ranging from $60 to $269 to add 4GB of RAM to a Lenovo desktop computer.
Our Undercover Shoppers Were Quoted
Big Price Differences by Shops*

Description
Low price
Average price
High price
Add 4GB of RAM to a Lenovo desktop
$60
$111
$269
Install a PCIe Xpress expansion video card to an HP desktop
$65
$105
$220
Upgrade the hard drive for an iMac desktop to a 1TB solid-state drive
$335
$497
$629
Replace existing RAM for a MacBook laptop with two 4GB sticks
$90
$119
$195
Replace the power supply in an HP desktop
$114
$161
$238
Install a customer-supplied BD-R/DVD/CD drive to a Dell desktop
$20
$47
$100

* Prices quoted were in response to phone inquiries from Checkbook's undercover shoppers. The descriptions of repairs are summaries; shops were given additional, detailed specifications and instructions.

If you know exactly what work you need the shop to perform, call several for price quotes. You'll have to push some of them pretty hard to get a firm price, and some will simply refuse to quote prices over the phone. But at least a few will provide quotes, with the understanding that the price might rise if the work that needs to be done is different from what you've described.
If you don't know what's needed, or can't extract quotes from shops you call, you'll have to take in your equipment for a diagnosis and estimate. Our Ratings Tables show shops' charges for written estimates. Almost all shops apply the estimate fee to the cost of the repair if they do the work. Estimate charges at the surveyed shops ranged from $0 to $70 or more. All else being equal, it's better to avoid high estimate fees. If a shop that charges a high estimate fee also offers a high estimate, it will be costly to take it elsewhere.