Which Drycleaning Shops Charge Low Prices?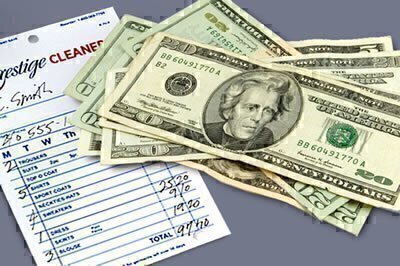 Although you want to use a drycleaner you can trust with your threads, quality is only part of the picture. You'll also want to pay reasonable prices.
You don't want to get taken to the cleaners financially by your drycleaning shop.
Our Ratings Tables show our price comparison score, which will help you find businesses where you won't spend your entire clothing budget on dry cleaning. In our price comparison, our undercover shoppers checked prices on 12 items. The resulting scores show how each shop's prices compared to the average prices of all shops' prices for the items. We adjusted the scores so that the average of all shops equals $100. A score of $125, for example, means a shop's prices were 25 percent above the all-shop average; a score of $75 means a shop's prices were 25 percent below average.
The price comparison scores are a good predictor. For the most part, shops that charge low prices for some jobs charge low prices for all.
Most shops were within 20 percent above or below the all-shop average. But there were a few at the extremes. Cleaning that costs $30 at a lower-priced shop could cost $60 or more at higher-priced shops.
Fortunately, you don't have to pay a high price to get high-quality work. We found no correlation between price and customer satisfaction with service quality.
If you want to get a feel for price levels at a cleaner not listed on our Ratings Tables, use the prices reported below, which shows the average prices for the 12 cleaning jobs.
Our Undercover Shoppers Were Quoted
Big Price Differences by Drycleaners

Description
Low price
10th
percentile
Average
price
90th
percentile
High price
Men's wool two-piece suit
$4.48
$6.58
$10.42
$13.54
$29.46
Men's silk tie
$1.00
$2.95
$4.09
$5.70
$13.00
Men's cotton dress shirt (launder)
$1.15
$1.50
$1.95
$2.50
$4.77
Women's wool two-piece suit
$4.48
$6.58
$10.37
$13.50
$20.48
Women's silk blouse
$2.49
$3.29
$5.32
$7.41
$12.95
Women's cotton oxford shirt (launder)
$1.15
$1.79
$3.61
$5.66
$12.56
Men's wool sweater
$1.99
$3.29
$5.11
$6.95
$15.75
Men's cashmere overcoat
$2.49
$3.29
$15.64
$22.90
$48.00
Men's cotton slacks (launder)
$2.50
$3.69
$4.98
$6.50
$10.15
Women's polyester/rayon skirt
$2.49
$3.29
$5.10
$6.85
$12.56
Women's cashmere overcoat
$2.49
$3.29
$15.18
$22.10
$48.00
Women's wool dress
$2.49
$3.29
$9.28
$13.58
$26.05