Should You Buy Furniture Online or Via Catalog?
Last updated in November 2016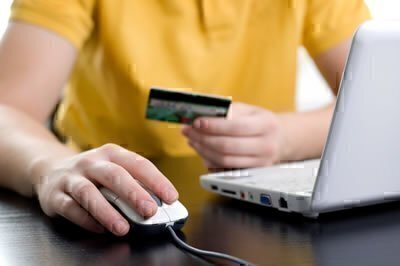 There have always been catalog alternatives to local furniture stores, and most of those outlets have made a transition to the web. On one hand, the existence of numerous out-of-town shopping options benefits shoppers by applying downward pressure on local independent retailers; on the other, online outlets have helped force many independents out of business.
The only compelling reason to buy via the web is price. But as the table below reveals, local retailers quoted our undercover shoppers prices roughly equivalent to—and often below—prices on the web when delivery costs were added. (Delivery from web-based sellers often costs $150 to $200 for large pieces; local stores generally charge less than that, and sometimes nothing.)
Our Shoppers Found Big Price Differences When They Asked Local and Online Furniture Stores to Bid on Six Items*
Item
Low local price
Average local price
High local price
Low price at online stores
Hooker Sorella credenza 5107-85001
$1,545
$2,151
$2,823
$2,169
Riverside Windward Bay writing desk 42830
$558
$808
$1,158
$855
Bernhardt Jet Set drawer chest 356-118
$1,074
$1,555
$2,538
$1,431
Kincaid Bedford console 74-035
$1,068
$1,374
$1,896
$1,258
Flexsteel Venture loveseat #5654-20 with #010-11 fabric
$929
$1,275
$1,925
$1,260
Lane Benson loveseat #630-20
$569
$816
$1,188
$669
*Prices include delivery and setup.
Along with the lack of a price advantage, consider other possible drawbacks:
There will always be a delay. Not only will shipping itself take time, but there is usually a delay while the seller special-orders your items. Of course, there's also a delay on special orders from local retailers, but many local stores stock substantial quantities of merchandise that can be delivered in a week or less.
Because it probably won't have anyone in the area to inspect the furniture, it may be difficult to convince an out-of-town web-based store that you received a defective product. You can send pictures or call in an independent appraiser, but it still may be difficult to force a remedy. Because web and catalog companies are not likely to have repair capabilities in the area, you may have to pay shipping and give up the piece to have repairs made. (For minor repairs, the seller might let you use a local repair service and pay the bill.) And if you must go to court, you'll probably have to travel to the location of the web-based store.
If an item is damaged during carriage by an independent van line or freight carrier, you won't know whether the carrier caused the damage or if it was present before the carrier received the item. If neither company accepts responsibility, you'll be left in the middle, trying to force one or the other to make amends.
If there are long delivery delays and the seller won't return your deposit, you might have to file suit in the location of the web or catalog outlet.
Some web-based stores offer delivery only via freight carrier. Goods might be deposited in your front yard or driveway, leaving you to carry them into your home and unpack them. For an extra fee, many stores do offer "white glove" delivery, which includes unpacking, assembly, and placement in the home.
If you decide to order from a web or catalog retailer, here are a few suggestions—
Have your furniture shipped by a van line that will pack it blanket-wrapped after the seller has inspected it and place it where you want it in your home—assembling the items, if necessary. This way you can inspect before you accept.
Order from a store that accepts deposits of no more than 30 percent of the purchase price when you place your order, and pay no more until the store tells you the item is ready to ship. The smaller the deposit the more leverage you have for obtaining prompt service and the lower your risk if disputes arise or the company goes bankrupt.
Ask about guarantees. Will it replace an item if it proves to be defective? How long is the warranty period?
Get a delivery estimate in writing. Find out if you can cancel the order if the item is delayed.
Pay by credit card. If there is a problem, you'll have the option of disputing the transaction with your credit card company.