Tips for Planning Furniture Purchases
Last updated in November 2016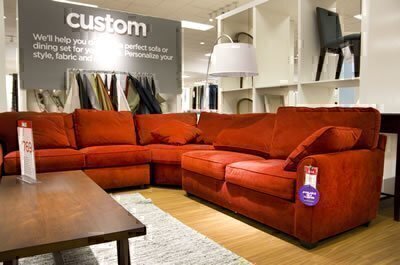 Most of us have made unwise furniture purchases. The sofa that seemed perfectly napable in the store turned out to be a back-killer in your family room. The armchair with fabric your spouse hated right away and that you (secretly, of course) grew to hate. The way-too-big entertainment center (you measured twice and everything!). The dresser that quickly disassembled itself. The coffee table too high to serve its primary foot-resting purpose.
Start by sketching out various furnishing arrangements. You can make to-scale sketches of your space and move cutouts representing different pieces around the sketch. Or use painter's tape to mark where new furniture would go on the floor. Another option is room-planning software, which is available for free at many furniture store websites. Some software lets you place specific items in the room, choose different wall colors and floor coverings, and examine upholstery options.
As you think about decorating your space, ask yourself several questions—
What is your budget? Knowing what you can afford eliminates some options.
How will you use the furniture? Do you want an elegant sofa for formal entertaining or something more casual for the family? Will pets and active children have access to it? Do you need a convertible sofa bed or just a couch?
How long do you expect to keep the furniture? Will you soon be moving to a larger or a smaller home? Do you have kids, or plan to have them? Will your children be going away to college?
What existing pieces of furniture will you keep? Are there items you're fond of but could live without, and others you'd never part with?
Are there limits on what can fit through your doors, hallways, and staircases?
Also think about color. You'll want hues that you like, work together and with existing furnishings (and with furnishings in other rooms), are practical, and contribute to the desired mood for the room (for example, bright sunny shades for a room lacking natural light).
Think about style. Do you prefer contemporary or traditional furniture? Stuffed, upholstered chairs or leaner lines? High-tech finishes, dark wood Victorian reproductions, or bright country styles? An elegant, formal look or something more casual?
To help your planning, look at what others have done. Consult decorating websites and magazines, and catalogs of furniture manufacturers and stores; go on showcase house tours; and visit open houses at properties for sale.
Though seeing and reading are very helpful, you may want to consult an expert for suggestions and answers. One type of expert is an interior designer; click here for our advice on working with designers. Or rely on salespersons at top-rated furniture stores. Our ratings of area furniture stores will help you find sources for advice—and furniture stores that sell quality products, deliver on time, and fulfill their obligations.