How to Save Money on Hearing Aids
Although some insurance policies cover hearing aids, most health insurers and Medicare don't. Expect to pay out of pocket $750 to $3,000 or more per hearing aid, depending on what device you buy and where you buy it.
Our Ratings Tables will help you find a seller with good prices. Our ratings include a price comparison score for each company, which indicates how the company's prices, as quoted to our undercover shoppers, compared to the average prices for the same aids quoted by all the companies for the same aids. The scores are based on prices for a hearing test, fitting, and pairs of hearing aids. Our researchers priced 12 pairs of hearing-aid models. A price comparison score of $110 means a company, on average, quoted prices 10 percent higher than the average of all the companies on the same models. Price comparison scores ranged from a low of $68 to a high of $124.
The table below reports the range of prices our undercover shoppers were quoted for each pair of hearing aids, including any fees for exams and follow-up appointments. Because prices for each aid varied widely, you'll want to shop around.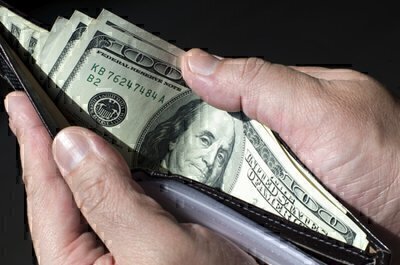 Because some companies make it hard for their customers to compare their prices by refusing to provide test results or by charging high testing fees to customers who wish to buy their aids elsewhere, get tested by a company that will give you a full written copy of your test results. And find out what it charges for the test if you decide to buy your hearing aid elsewhere.
If a company offers free hearing tests, first find out what you get and what you don't get. While we here at Checkbook usually adore "free," companies that offer gratis hearing tests often aren't the best choices. A free screening may not be equivalent to the full evaluation you need. Also, some "free" dispensers charge "consultation" or "fitting" fees, thereby negating any real savings. And be aware that a dispenser that charges nothing for a test may pressure you into buying something and might withhold a copy of test results.
After getting a hearing test, get that seller's price for the aid it recommends and full specifications for the device. Also get a full description of return privileges and any follow-up services included.
Then get price quotes from other companies for hearing aids you're considering and for aids the other companies recommend. If you received great advice and service from the company that conducted the hearing test but find a lower price elsewhere for the device, give it a chance to reduce its price to earn the sale.
As for most purchases, you can save a lot by buying online, but this option offers none of the support offered by a local dispenser. With a local company, you get to meet with a specialist before and after the purchase to ensure that your aid works well. Most hearing-aid purchases require several follow-up appointments before customers are comfortable and satisfied with their new aids.
Note: Because it didn't carry the same hearing aid models as other hearing centers, we were unable to include Costco in our price comparisons. But although selection at Costco is limited, when our undercover shoppers compared the prices of models available at Costco with similar models available at other stores they found that Costco's prices were among the lowest.
Low, Average, and High Prices Quoted by
Sellers for Illustrative Hearing Aids1

Description
Low price
Average price
High price
GN ReSound LiNX2 7 receiver-in-the-ear
$3,400
$5,297
$6,650
Starkey Halo2 i2000 receiver-in-the-canal
$3,400
$5,644
$6,665
Starkey Muse i1600 micro receiver-in-the-canal
$3,000
$4,780
$6,000
Phonak Audeo B-70-R receiver-in-the-canal
$4,500
$5,369
$6,110
Phonak Audeo B-50 receiver-in-the-canal
$3,500
$4,345
$5,110
Siemens/Signia Motion Primax 5px behind-the-ear
$3,000
$5,773
$7,353
Siemens/Signia Motion Primax 3px behind-the-ear
$2,195
$3,501
$6,140
Widex Unique 330 Fashion mini behind-the-ear
$3,000
$5,961
$7,353
Widex Unique 110 Fashion mini behind-the-ear
$2,195
$3,273
$4,650
Oticon Alta2 mini behind-the-ear
$3,000
$6,171
$7,650
Oticon Ria2 Pro mini behind-the-ear
$2,195
$3,527
$6,140
1 Prices include two hearing aids, a hearing exam/audiogram, and fitting.