Should You Skip Getting an Inspection?
Most buyers' offers include home inspection contingencies. This clause grants the right to inspect a property and bow out of the deal if something dissatisfactory is found and the two parties can't agree on a solution.
Make sure you understand the home inspection contingency clause included in your offer. It's usually boilerplate, and sometimes it can be improved. For example, in parts of the area the standard clause used by agents is vague enough that buyers can back out of any deal by merely citing "results of home inspection." But in Chicago, the clause often states sellers can't back out of the deal due to minor repairs costing less than $250. If you want more flexibility than that, edit the language to allow you a way out due to any findings.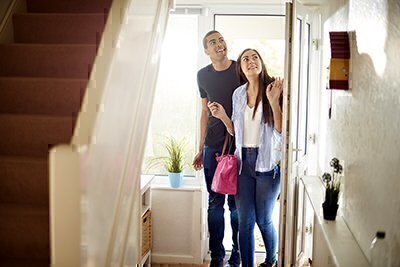 Many buyers also add contingencies for radon testing and termite inspections. You should hire your own outfit for these inspections, too—if the seller does the hiring, problems are far less likely to get uncovered. Use ratings here at Checkbook.org to find top pest control services for your termite inspection. We also have ratings of indoor air-testing services for radon tests.
In many hot real estate markets—and parts of the Chicago area definitely qualifies as such—eager buyers competing for the same homes often waive these inspection contingencies to sweeten their offers, effectively signaling that they won't kill deals by asking for help paying for a bunch of repairs. It's a reasonable strategy if you know there's lots of competition—and especially if you expect competing buyers to also waive home inspection contingencies.
But waiving the contingency doesn't mean you can't get an inspection; you just have to get permission from the sellers to squeeze one in before you make an offer. That way, assuming you get an accurate inspection, you'll know about problems before you commit.
If you're short on time, you can submit your offer with a home inspection waiver and still get one later on, but wise sellers won't let you schedule an inspection until all the other usual contract contingencies (mainly financing) have been resolved. That way you're prevented from discovering major problems during your inspection and invoking some other reason (for example, sabotaging your own mortgage approval) to quit the deal.
In addition to learning about the home's problems, another reason to get an inspection is that the report can act as a well-documented baseline of the home's condition when you made your offer. If something happens to the home in between your inspection and closing—say, an appliance goes missing or there's new water damage or an expensive chandelier is swapped for a cheap ceiling fan—a well-done inspection report with lots of pics helps you prove something changed.
If you're buying a new home, the builder usually supplies a warranty that promises to fix big defects. But you still should get an inspection. That way you can identify and fix major problems while you still have the leverage of backing out of the deal or delaying your final payment.
Almost every home inspector and real estate agent we spoke with adamantly recommended inspections for new homes and recently remodeled ones. They said inspections of recent work often uncover more problems than in old homes. Both groups were especially dire in warning about big problems with flipped houses ("often lipstick-on-a-pig situations") and homeowner-done additions and remodels ("Homeowners who think they're handy and DIY their remodels are the worst"). In addition to an inspection, get the builder or contractor to provide copies of any permits, building inspection reports, and plans.
Oh, and if your builder or contractor offers a home inspector recommendation, definitely do not trust it.