Thanks to peer-to-peer (P2P) payment services like PayPal, Zelle, and Venmo, there are more ways than ever to pay for stuff or send money quickly and easily. Consumers don't even need to maintain conventional bank accounts—as long as they have an email address or cell phone number, they can pay bills and dispatch or receive money.
But scammers are increasingly exploiting these services, inducing consumers to use them to pay for bogus products and services advertised online and elsewhere.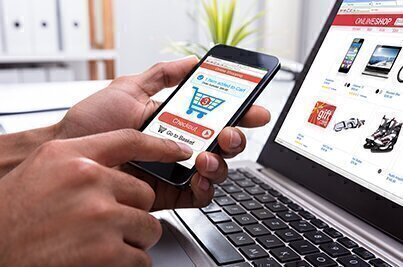 Because P2P payment services are offered by well-known companies and even major banks, many of their users incorrectly assume they are protected from fraud. Not so. Sending money through these services can be akin to handing someone cash or wiring them money: Once you've made a payment, it's up to the recipient to issue a refund if you're unhappy with your purchase, sent funds to a scammer, or goofed and paid the wrong email address or phone number.
Complaints Abound
When you search for "Zelle," "Venmo," or "PayPal" on the BBB (Better Business Bureau) Scam Tracker, you'll see scores of examples of how criminals exploit the vulnerabilities of payment services.
For example, one consumer who responded to a Facebook ad offering "Pug puppies for sale" followed the seller's instructions to send $1,900 using Zelle. After receiving two emails requesting additional money for a dog carrier, transportation insurance, and shots, the consumer realized it was a scam.
Another victim used Venmo to send $550 to a stranger who was advertising furniture online. The "seller then proceeded to avoid all contact and never delivered the furniture that was purchased," the consumer complained.
Scammers sometimes direct would-be victims to use PayPal's friends-and-family payment option instead of PayPal's goods-and-services alternative, which imposes transaction fees but provides purchase protection. "They only accepted PayPal payment with friends and family. They are a complete scam," wrote a person who reported losing $360 after booking a vacation home rental on what turned out to be a fraudulent website.
How to Protect Yourself
As we often advise, whenever possible pay for merchandise and services with a credit card. By doing so, federal law and the policies of credit card banks give you powerful protections that allow you to dispute a transaction if you're a victim of fraud or dissatisfied with what you got and couldn't work out a solution with the seller.
Don't use Venmo, Zelle, or a similar P2P payment service to send funds to a stranger or an unfamiliar business. That includes paying by using a well-known bank's P2P app or service. These payment methods are fine for sending money to people you know, such as your family, friends, or a babysitter—as long as you're certain you're not dealing with an imposter. The same goes for paying with a wire transfer or using a prepaid debit card or gift card, such as a Green Dot card or iTunes Gift Card, all of which scammers favor.
Even when paying someone you know via P2P apps, "Double- and triple-check the address, username, or phone number" before you hit send, says Herb Weisbaum, who covers the consumer beat for NBCNews.com. "If you make a mistake and send money to the wrong person, it can be very difficult—or even impossible—to get the money back. If you're worried you may have the wrong person, send a small amount first to confirm your intended recipient received it."
If you must pay for something online, and the company or individual doesn't accept credit cards, stick with payment services or buy on websites that provide purchase protection. Examples of websites that offer these protections are Amazon, with its "A-to-Z Guarantee," and eBay. Using PayPal to pay for goods or services (meaning PayPal gets a transaction fee) nets you access to its dispute resolution service. But when you send money to "friends or family" on PayPal, you get no protections. You'll also find purchase protection on some websites that individuals use to offer services, such as the vacation rental sites Airbnb and HomeAway/Vrbo. Etsy gives buyers 100 days from product delivery date to file claims.
But don't rely on purchase protection if you're unsure the recipient of your payment is legit. Read all terms and conditions, including any requirements and exceptions. For instance, PayPal's purchase protection doesn't cover transactions involving gift cards and other prepaid cards; services; and cars, boats, motorcycles, and other vehicles. To qualify for the protection programs from eBay and Airbnb, you must make all payments through their websites. If you circumvent the sites, perhaps at the suggestion of someone who turns out to be a scammer, you may be out of luck if your money disappears and you didn't pay with a credit card.
If you must buy directly from a stranger, it's safest to keep it local. If you get a weird vibe or the offer seems too good to be true, bail. Otherwise, take a friend along to meet the seller in a public place, and examine the merchandise before paying. But even then, if you discover a problem later you may be out of luck if you've paid with cash, check, money order, or prepaid card.