Looking for a Special Travel Agent
To help you find a travel agency that will work for you, our Ratings Tables report how area companies were rated in our surveys of local consumers (Checkbook and Consumer Reports subscribers, plus other randomly selected individuals). For agencies that received 10 or more ratings, our Ratings Tables show the percent of surveyed customers who rated each agency "superior" (as opposed to "inferior" or "adequate") on several questions: "advice on options and costs," "doing service properly," "pleasantness," "letting you know cost early," "completing service promptly," and "overall quality." Click here for further discussion of our customer survey and other research methods.
Several agencies received very high ratings. But the ratings for some businesses indicate they may be more trouble and cost more than they're worth.
Getting Good Advice
Your first question for prospective agencies should be whether or not they have staffers who specialize in where you want to go. So if you're looking to jet to Jamaica and the agency admits to relatively little experience with that island, award them points for honesty—and take your business elsewhere. You want to work with an agent who has recently visited your destination, or at least has onsite expert contacts and books several trips a month there.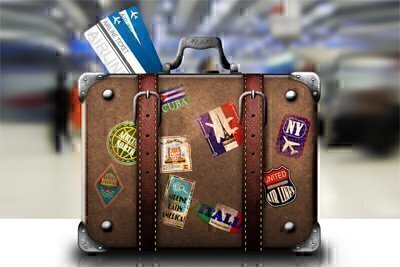 Good agents can also provide insider information on other matters—frequent flier programs, visa requirements, areas dangerous due to political instability, and much more.
One indication that an agent has a solid base of knowledge is qualification by The Travel Institute as a Certified Travel Associate (CTA). To become a CTA, an agent must have 18 months of experience in the industry, complete a CTA educational program, pass an exam, and meet continuing education requirements. On one hand, because certification requires a substantial amount of time and effort, it does indicate that an agent takes the work seriously. On the other hand, lousy agents still can do coursework, and many very good agents never seek certification. Also, certification says nothing about whether an agent will be diligent and helpful. Nonetheless, it wouldn't hurt to ask any agency you are considering if it employs CTAs who can handle your work.
Although the CTA program appears to be a well-conceived, well-managed effort, be aware that there are many other certification programs for travel professionals—and that many may not mean much because certification requires little effort.
Getting Prompt, Courteous, and Reliable Service
You're excited about a trip, so you don't want to wait days or weeks to get information from your agent. If your trip is close at hand, you don't want to miss out on a good fare, a prime seat, a nice hotel room, or other opportunities because your agent acts slowly, doesn't act at all, or makes a mistake. You especially don't want to discover a booking error when you are thousands of miles from home.
The customer survey scores on "doing service properly" on our Ratings Tables will help you find a reliable agency, but you'll quickly form your own opinions by working with an agent. A good one will stay on top of details and keep closely in touch until your plans are firmly set. If an agent does not know the answers to all your questions, he or she should at least know where to find them. If an agent is slow to respond, proposes flights that fail to satisfy your travel constraints, inaccurately describes destinations, or misses other details, consider making a change.
Getting the Right Price
The scores on our Ratings Tables for "advice on options and costs" will help you identify agents who will work hard to get you good prices.
Unfortunately, this is an area where there can be substantial variability. When we have tested agencies, we sometimes found very little agency-to-agency price variation, and very little difference between the prices the agencies found and the best prices we found on the web or received directly from airlines and hotels. But we occasionally found big differences for exactly the same flight, hotel stay, or other service—sometimes more than $1,000 on international flights and hundreds of dollars for a few days at the same hotel.
Your agent should not be biased toward suppliers that favor them. Agencies may get higher—or more reliably paid—commissions from some travel suppliers than from others. Unless you've expressed a preference for a particular hotel chain, be concerned if your agent keeps steering you to one chain or supplier.
Your agent should help you find the best airfares and lodgings—including smaller hotels and bed and breakfasts. Because tracking down the best airfares and hotel vacancies can take a lot of time and energy, some agents let customers do this kind of heavy lifting themselves.
In general, you want an agent who uses various cost-saving tactics, including shopping for "consolidator" airfares, and who locates hotels offering special promotions.
Of course, one aspect of price is an agent's own fees. Find out in advance the amount of fees, and press for details. For example, if it costs $35 to book an airplane ticket, find out whether that covers the complete trip, including stopovers, and if the per-passenger fee is less for booking multiple fliers on the same itinerary. Also, because many agencies charge $100 an hour or more to perform research, make sure you understand when you'll be charged the hourly rate rather than a fee for each service.
If you own a business and often book your own travel, consider opening a corporate/business account with an agency. Because airlines do pay commissions for corporate travel, the fee structure with travel agencies is much different than for individual consumers. Many agencies charge no fees to business clients.