So Many Auto Awards, So Many Conflicts of Interest
Last updated November 2019
With one notable exception, all the award-giving groups we examined get some or a lot of financial support from the auto industry via ad buys, award licensing charges, dealer referral fees, free loaner cars, and more. There's a glaring conflict of interest if a ratings organization gets paid by the companies it purports to judge impartially, raising suspicion that the recommendations may be swayed by their patrons—in this case, carmakers and sellers.
"It's really hard not to be influenced by whoever is paying you, whether it's your boss or advertisers," says Jack Gillis, chairman of the board of directors of the nonprofit Center for Auto Safety and author of The Car Book—the only award-giver we found that accepts no financial support or favors from the auto industry.
For Automobile magazine, ConsumerGuide, Edmunds, and Kelley Blue Book, we found minimal or no disclosures about possible conflicts of interest in their publications or websites, and some wouldn't answer our questions about them, either.
Here's how awards can run into possible conflicts of interest: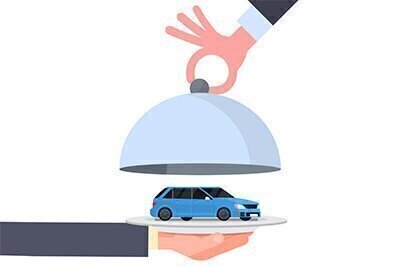 Advertising Dollars
The most obvious source of potential conflicts is from providing the public with reviews and ratings of vehicles while at the same time selling ads to the companies that made those cars. To maximize revenue from ads sold to automakers the temptation is to give out a lot of awards or look most favorably on carmakers that buy the most ads. The nine award givers we evaluated that sell ads to automakers doled out about 270 awards annually for the five-year period we checked.
Automakers spent more than $15 billion on advertising in 2018, according to Ad Age, and these nine award givers get cuts of that big pie: Automobile, Car and Driver, Edmunds, Green Car Journal, J.D. Power, KBB, MotorTrend, Popular Mechanics, and U.S. News & World Report all carry advertising from automakers.
Consumer Reports famously does not accept advertising from automakers—or any companies. "I would guess it's very difficult to talk in the negative about a product that is also paying you millions in advertising. There's an inherent conflict of interest," says Jennifer Stockburger, director of operations at Consumer Reports' Auto Test Center.
Other insiders are blunter. "I won't tell you who, but most other awards are based on advertising dollars," says Lauren Fix, president of the North American Car, Utility and Truck of the Year (NACTOY) awards, a nonprofit that has no consumer-facing publication or website, and thus no advertising space to sell.
"Automakers say, 'I need to be the winner of X Award, and how much do I need to spend on advertising at that outlet [publication] to get that?' They pay a certain amount of ad dollars, and they are a finalist. It's enough money to finance an outlet for a year. A lot. Millions," says Fix, a 23-year auto-industry veteran and nationally recognized automotive expert, analyst, and journalist.
"I'm not privy to all of the financial aspects," says Gillis, "but my guess is that MotorTrend's Car of the Year Award is a profit center for MotorTrend magazine; and if your award system is based on a profit center, that's a potential conflict of interest."
MotorTrend wouldn't share with us details on its revenue streams, but says its testing and judgments are not swayed by financial relationships with manufacturers. "Regardless of any commercial opportunities that arise from the Of The Year Awards, all decisions regarding the contestants, finalists, and winner are made solely at the discretion of the testing and editorial department," says Mark Rechtin, executive editor of MotorTrend Group, which also publishes Automobile. "There is no involvement of the advertising or marketing division, nor are any of those representatives present at any time during the testing or judging process."
Licensing Fees from Citing Awards in Ads
Award givers don't necessarily have to publish print or online guides to profit from carmaker ads.
For example, carmakers must pay J.D. Power if they want to cite its awards in ads. These are part of the pitches in TV and web spots crowing that "Ford is the most-awarded brand for initial quality and vehicle appeal in 2018, according to J.D. Power!"
These fees directly connect the prizes to their ad value and demonstrate the promotional nature of the process. For four of the award-givers we evaluated, carmakers can buy bragging rights to cite awards received, company logos, and/or trophies in their advertisements. "Every manufacturer wants that confirmation to say, 'We won that,'" says Fix.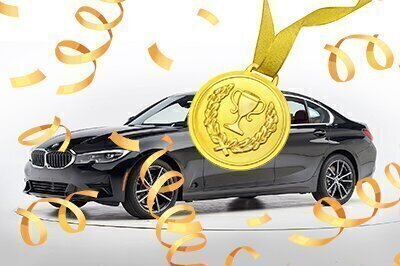 These accolades clearly influence buying decisions. J.D. Power says awards are one of several factors that educated consumers take into consideration when shopping. "They still look at price, MPG, and objective metrics, but if they can't decide between a couple of vehicles under consideration, awards can be a tiebreaker," says Sargent.
There's a strong incentive to give out lots of awards if your profits come from selling automakers the rights to cite endorsements. If an automaker doesn't get any awards, it can't pay you.
Automobile, Car and Driver, NACTOY, and Popular Mechanics told us they license use of their awards in advertising for fees, while others declined to respond to that question. The Car Book and U.S. News allow use of their awards in ads—but for free.
Consumer Reports prohibits mention of its ratings and awards in advertising, but there's an asterisk. Toyota, for example, "can't advertise that the Highlander was a Consumer Reports Top Pick, but they can say, 'See what Consumer Reports has to say about the Highlander'" and provide a link on their website and social media channels, says Stockburger. If the carmaker wants to host on its website a full or excerpted reprint of Consumer Reports' ratings, it must get permission to do that and pay a fee for it.
Borrowing Cars for Testing
Among auto evaluators that conduct road tests, only Consumer Reports buys its test vehicles; the rest try out rides carmakers lend for free. Big manufacturers have hundreds of press cars available for reviewers from newspapers, magazines, websites, blogs, and the awards.
Several award organizations told us they can't afford to buy dozens to hundreds of cars to test each year. "At any time we have 10 to 15 press cars in our parking lot…If we didn't have access to press vehicles, we simply wouldn't be able to test 300 vehicles per year," says Michael Harley, executive editor of KBB.
But these freebies are sweet perks for car reviewers. "These companies drop cars off at your house, you drive one around for a week, and the next guy drops off a different car. So you don't really need to own a car," says Gillis, whose group does not borrow or test drive any cars.
For its Top Pick evaluations, Consumer Reports anonymously buys cars from dealerships. This prevents automakers from supplying carefully inspected or specially configured vehicles to game the process.
Loaners "could be equipped with features in combinations that consumers could not get. Carmakers can add extra noise dampening and put a different set of tires on it," says Stockburger. And since everything on a vehicle is computerized, carmakers could manipulate the unseen software algorithms to enhance performance, she says.
Although NACTOY depends on borrowed vehicles, Fix rejects the suggestion that relying on the kindness of carmakers creates subsidies or favoritism. She says nonprofit NACTOY launched its awards to be independent of industry influence and that it prohibits judges from taking anything from automakers. "We don't have the funds to buy vehicles," says Fix. NACTOY drives all manufacturers' vehicles at promotional events arranged for the press—not only those that lend vehicles. "That's the way the auto journalism business works."
But automakers have withheld free loaners from NACTOY reviewers as punishment for not casting favorable votes for their vehicles. "Six years ago we found out that certain manufacturers would not invite jurors who had not voted for them to the auto events where we drive the cars," says Fix. To stop that, NACTOY no longer discloses which of its jurors voted for which vehicles.
Ricardo Rodriguez-Long, president of the Hispanic Motor Press Foundation, says some automakers still withhold autos from his evaluators. "If they provide a car, they expect us to speak well about it, and we can't get cars from several mostly high-end manufacturers. BMW does not have an interest in participating. Neither does Land Rover," he says.
That also skews the evaluation by eliminating possibly great vehicles from contention. "If we cannot drive them, we don't know what they're like," says Rodriguez-Long. Automobile complained to its readers this year that Tesla wouldn't make its Model 3 available for its 2019 All Stars contest.
Selling Unpublished Test Data
Consumer Reports and J.D. Power sell detailed reports and unpublished testing data to manufacturers. J.D. Power makes most of its revenue from selling these data: While its eponymous awards may seem like a consumer service, J.D. Power is a research firm working for the auto industry. Automakers "give us significant amounts of money for this research. Virtually every manufacturer buys our studies every year. The information consumers get is essentially a byproduct of that work and only the tip of the iceberg," says Dave Sargent, a vice president at J.D. Power.
Getting Free Publicity When You Praise Cars
"One of the dirty secrets of auto media is that car companies will use the things you write from time to time—if they like it—in their marketing," says Edward Niedermeyer, an author and senior editor at automotive website TheDrive.com.
Niedermeyer says that "if the name of your publication is quoted in a TV ad that millions of people will see, that's a strong incentive for you to write positive things, because you get the benefit of carmakers' billions of dollars in marketing… That is the purpose of most automobile awards: Marketing and the chance that the company will use that award in their marketing, and that their use of your award will drive media interest in your outlet."
Stockburger says Consumer Reports' "Recommended" checkmarks and "Top Pick" accolades boost sales for the manufacturer, "but it's also a benefit to us." When the annual auto issue announces its Top Picks at press events in the spring, "it's a media moment for us to deliver those Top Picks. There's a mutual benefit. It promotes the organization and ultimately promotes the methodology," says Stockburger.
Getting Referral Fees or a Piece of the Sale
Consumer Reports, Edmunds, KBB, and U.S. News & World Report are paid referral fees from providing sales leads for car dealerships. Give up your contact info to get pricing, and Edmunds and KBB will sell it to their own networks of pestering dealers as part of their marketing services; Consumer Reports and U.S. News (as well as AARP, USAA, and others) sell your contact info to TrueCar, which in turn offers those sales leads to its dealers.
It seems that supplying sales leads to hungry salespeople at auto dealerships would be unlikely to skew which models get praised, but behind the screens, web publishers conduct sophisticated computer analytics to maximize visitor traffic and sales. One dealer who spoke to us anonymously suggested how getting a piece of the car sale could be a potential problem: Since award-givers get data on which recommended models produced how many sales, and since lead-generation revenues come from models sold, this setup creates an incentive for reviewers to favor proven moneymakers. "If they sell a lot more Toyotas vs. another brand, could there be an opportunity for bias in the review?" the dealer suggested.
Another problem is that these relationships are promoted as services to help consumers easily buy cars and secure low prices. But the real clients—auto dealerships—are actually paying for sales prospects, not for the chance to serve consumers the best deals.
KBB invites users to "Take control!" and "Ask dealers for their best price up front." After submitting our contact info, over a few long days we were inundated with a total of 17 emails, text messages, and calls from dealerships trying to upsell us and lure us into the showroom. When we tested TrueCar via U.S. News and Consumer Reports, multiple car dealers were unleashed on us. After five months, we're still receiving nearly daily emails from one, who even at one point sympathized, "You're probably saying to yourself...'Please leave me alone!'"
Alongside its vehicle reviews, Consumer Reports' website has prominent messaging such as "Ready to Buy? Save Money with Build & Buy Car Buying Service! Members have seen an average savings of $3,016 off MSRP." Not-so-prominently disclosed: These links take you to TrueCar. Consumer Reports is a leading consumer privacy advocate, but TrueCar definitely is not. When you give TrueCar your email address and phone number and agree to its terms of service and privacy policy you consent to give TrueCar and its dealership clients a trunkful of private information, which according to its website may include: your name; phone number; email and home address; vehicle identification number (VIN); license plate number; Facebook and other social media account profile, plus your posts and comments; web browsing history; geolocation information from your phone; and your interactions and purchase history with car dealers.
Consumer Reports' advertising for its car-buying service also implies it will supply you low prices. Although TrueCar does display price commitments from its participating dealers, we find there's usually far better pricing elsewhere. Checkbook advises car shoppers that the best way to get the lowest price is to make dealers bid competitively, which bypasses negotiation hassles and forces dealerships to compete to offer their lowest prices. Here at Checkbook.org, we provide a step-by-step guide on how to do this. And for more than 25 years, we've offered our CarBargains service to consumers who want to pay our experts to do this shopping for them.
We find prices our CarBargains service obtains beat the lowest ones offered by dealers via TrueCar by an average of more than $1,500 per car. That indicates Consumer Reports' special "Member Pricing" supplied by TrueCar isn't so special.